At the base of the Sangre de Cristo Mountains in the heart of Colorado lies a little town called Westcliffe. Although Westcliffe only inhabits a little more than 500 citizens, this quaint setting happens to be the home of
Sustainable Ways
, a local nonprofit serving the town and surrounding Custer County by raising awareness, providing education and reducing barriers for selves, families and the community to live sustainable lifestyles.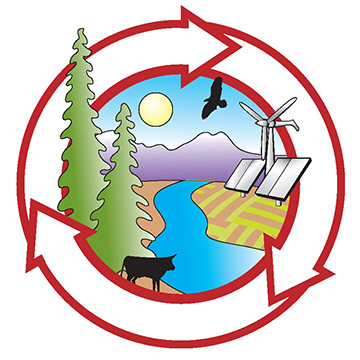 In the spirit of
America Recycles Day
, which falls on Saturday, November 15, Sustainable Ways is presenting certificates of sustainability recognition to individuals who are nominated by their employer, school or community. Nominators are asked to submit the nominee name with a short description of why his or her sustainability game is over-the-top good. The lucky certificate earners chosen for this opportunity will have their exemplary recycling efforts covered in the local press with a profile pic and article describing their sustainable accomplishments. Because of this program, many Westcliffe community members are motivated to recycle and are encouraging their peers to do the same. Benefitting the environment is incentive enough, but just imagine framing and posting this achievement at your place of sustainable influence. Sustainable Ways began awarding certificates in mid-October, and all recipients will be recognized in Westcliffe's November 13 paper. As this becomes an annual event in the Westcliffe area, be on the lookout for this kind of sustainable recognition program to appear in your community. While most of us do not have the opportunity to live near the scenic Westcliffe community, this America Recycles Day, think of the individual or individuals you know who live a truly sustainable lifestyle, and make sure their actions are commended.
For more information on this event, please reach out to highcountryrecycling@gmail.org or phone 719.371.0059.