America Recycles Day
takes place on Saturday, November 15, and events are scheduled around the country to celebrate this nationally recognized day of environmental awareness. Many municipalities and organizations are focusing on creative and fun ways to get people in the recycling spirit, and one of those organizations is
Keep Tampa Bay Beautiful
in Tampa, FL. KTBB will host its signature event, the second annual Trashy Flashy Fashion Show, on Thursday, November 13.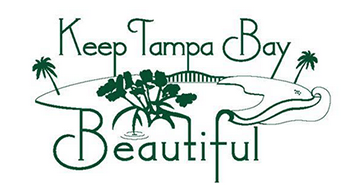 Founded in 1989, KTBB works on different service projects with residents around the Tampa Bay area. The community focuses on educating people of all ages about caring for the environment. KTBB leads many volunteer projects, such as community garden assistance efforts and rivers and coastal area cleanup events. As a result, the organization has received several awards for its efforts. The idea for the Trashy Flashy Fashion Show came from board member Barbara Heineken in the summer of 2013. Heineken quickly put the event together for last year's America Recycles Day, and according to KTBB's event coordinator, Emily Schwartz, this year's experience will be a step up from last. Guests will be able to walk down a green carpet, have their picture taken and see many creative fashion designs made of 75% recycled materials by students of all ages and adults alike. The designs will include items made from materials such as plastic, cardboard, foil, Styrofoam and more. "These designs are all inspired by a different timeframe and are not only artistic in merit, but they are all derived from upcycled materials such as garbage bags, magazines, tarps and even old speakers," Schwartz says. Students at the Paul Mitchell School in Tampa will provide hair and makeup for the models, which will range from elementary and middle school-aged children to professionals. The designers each picked the models themselves, with some designers opting to model their own designs. Schwartz mentions that to ensure the success of the Trashy Flashy Fashion Show, KTBB contacted local high schools and gave presentations about the organization and the upcoming fashion show. Many of the students worked on designs in classes to be put in the show. The organization also looked for sponsors and worked hard to promote the event through social media, news channels, press releases and more, so expect a crowd! While there were 23 designs last year, this year's show will feature 55 unique designs for guests to admire. KTBB is hoping the fashion show will inspire people to be creative and test their own limits, as well as teach designers that certain items can be upcycled into something stylish and should therefore be regarded as more than just trash. According to Schwartz, "It is very exciting to see those designs come down the runway and to watch the expressions on the faces of the audience. You can make extremely fashionable clothes and accessories from recyclable materials. Who knew trash could be fun?"
The Trashy Flashy Fashion Show will take place at 6:30 p.m. on Thursday, November 13 at the TPepin Hospitality Centre, 4121 N. 50th St in Tampa. Tickets are $50. For tickets or more information, go to KTBB's website, or contact Emily Schwartz at eschwartz@keeptbb.org.