I can't believe it, but the holidays are coming fast and I need to start checking off the people on my gift-giving list. My family celebrates Christmas, and between nieces, nephews, friends' children and my own children, I am constantly on the lookout for great eco-friendly children's gifts. This year, I have hit the sustainable jackpot for the youngest members on that list. Brooklyn, NY-based
Greenpoint Brands
provides healthy, safe and well-designed products made in a socially responsible way that speaks to the company's commitment to the safety and health of both their customers and the environment. The process by which Greenpoint manufactures its products is as important to the company as the materials it uses. No harmful chemicals or substances are used in the making of Greenpoint Brands' products and its low-eco-impact dye process for soft goods generates much less waste and contamination than traditional methods. Greenpoint Brands' products are BPA-free, PVC-free, lead-free, phthalate-free, latex-free and are made with natural cotton fabrics (as opposed to the synthetics we so often see in kid's toys). To find out more about why Greenpoint Brands makes these healthier material choices, visit the company's
Safety page
. Here is a perfect present for the little ballerina on your gift list: a
Good Earth Ballerina
. This natural cotton rag doll comes perfectly packaged in a reusable, recycled cardboard gift box. It is reasonably priced at $25.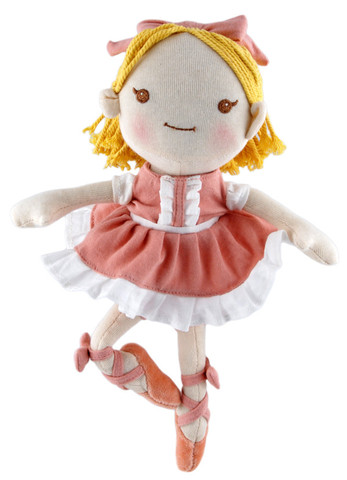 Greenpoint Brands' plush products are filled with stuffing made from recycled PET bottles to create a soft and safe form of polyester that helps to reduce plastic in our landfills. The body of Greenpoint's plush toys is made from natural cotton, which does not contribute to net greenhouse emissions as compared to petroleum-based fabric. Greenpoint has also worked with its suppliers to make sure their products do not contain crops that are genetically modified. For the baby on your list (or a stocking stuffer for a mommy-to-be), take a look at Greenpoint's
Dino Eco Teether
. It is made from natural food-grade corn, potato and sugar cane starch. It is free of BPA, phthalates, PVC and latex, which makes this teether safer for your baby and better for the environment. And, it retails at $12, so it is easier on your wallet as well.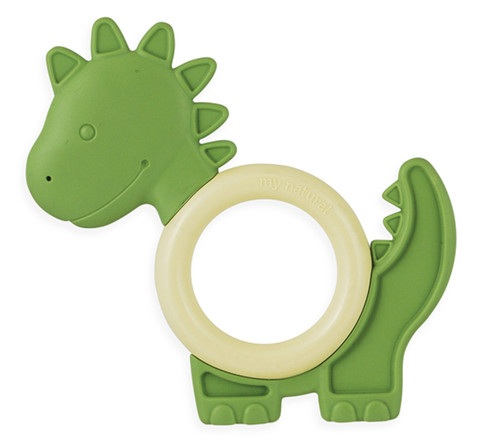 For more information about this socially responsible, eco-friendly company, and to view all of its toy collections, visit greenpointbrands.com.