Background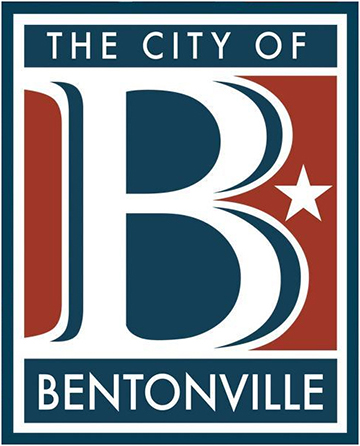 Just a blip on the map not long ago, Bentonville, AR (pop. 40,167), made famous as the home of Walmart, was less than half the size it is today in 2000. As Walmart's growth has surged, so too has the town's population and its fortunes. Culture has spiked in the town as new Walmart executives have been brought in from around the globe. Today, Bentonville is home to a thriving arts and entertainment scene, as well as a burgeoning curbside recycling program — something not often stated for this part of the country. Bentonville's program is not mandatory, but increasingly promoted. The city provides residents with carts for commingled collection on a weekly basis.
Materials recycled
Paper
Corrugated cardboard (cut or folded to fit in the cart), newspapers and inserts, magazines, catalogs, brown paper bags, phonebooks, office paper, computer paper, notebook paper, gift wrap, paperboard, junk mail, envelopes and paperback books are accepted.
Plastics
Number 1 plastic bottles (no caps or lids), #2 beverage jugs (no caps or lids), #2 detergent jugs, #3 narrow-neck containers, #4 containers, #5 containers, #7 narrow-neck containers and rigid plastic buckets (5 gallons or smaller) are accepted.
Metal
Aluminum cans (rinsed), aluminum foil (clean) and aluminum trays (clean) are accepted.
Glass
Glass is not recycled at the curb in Bentonville. Residents are encouraged to drop off glass items at the Bentonville Composting Facility, 2000 NW A St.
Frequency
Bentonville residents recycle at the curb on a weekly basis, same day as refuse collection. Carts must be curbside by 6:30 a.m. on collection day and should be placed within 2 feet of the curb/road edge with at least 3 feet clearance on each side.
Other programs
In Bentonville, yard waste and grass clippings are not permitted to be thrown in the trash. An optional yard waste program runs curbside from April through November on normal pick-up days. Residents who sign up for the program receive a 90-gallon yard waste cart. Accepted organics include leaves, grass clippings and brush measuring less than 2 inches in diameter. For those who do not elect to participate in the curbside program, the city operates a composting facility at 2000 NW A St. for yard waste drop-off. The Benton County Solid Waste District operates a regional household hazardous waste facility, 5702 Brookside Rd. For a $5 fee, locals can drop off
designated household hazardous waste items
. Hours of operation are Mondays and Thursdays, from 8 a.m. to 4 p.m., and the second Saturday of each month, from 8 a.m. to noon.
More information
Visit the
City of Bentonville Recycling Program website
for more recycling program info.