Background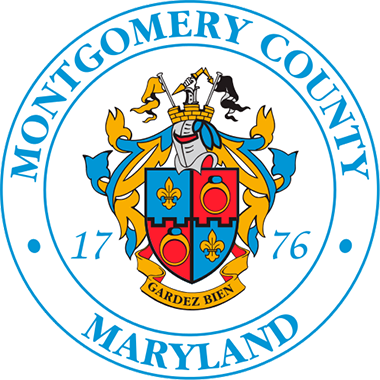 Bethesda, MD (pop. 63,374), and surrounding communities in Montgomery County on the north side of
Washington, DC
, have set a goal to recycle 70% of the waste stream by the end of 2020. With an extensive curbside recycling program already in place — one that utilizes a blue commingled recycling bin that collects metal, glass and plastic materials, and a separate cart is used solely for paper-based material collection — the goal is certainly achievable. As recently as 2012, the county was recycling 55% of its solid waste stream.
Materials recycled
Paper cart
Newspapers and inserts, office paper, phonebooks, paperback books, hardcover books, spiral-bound notebooks, magazines, catalogs, paperboard, egg cartons, paper bags, frozen food packaging, milk/juice cartons, paper beverage cups, junk mail, envelopes, wrapping paper, construction paper, aseptic cartons and Tetra Paks, pizza boxes (food residue removed) and corrugated cardboard (cut to fit the cart). Shredded paper is accepted in in a sealed paper bag, or "sandwiched" in the middle of the paper collection cart to prevent littering.
Commingled blue bin
Aluminum cans, aluminum foil; aluminum pie tins and trays; steel/tin cans; empty aerosol cans (those that contained nonhazardous materials only); glass bottles and jars (clear, green and brown; rinsed); plastic bottles, containers, tubs, lids, pails, buckets and nursery pots numbered 1, 2, 3, 4, 5 and 7; Tupperware or Rubbermaid-type containers and lids; and plastic beverage cups are accepted.
Frequency
Bethesda residents recycle at the curb on a weekly basis, same day as refuse collection. Carts must be curbside by 7 a.m. on collection day and should be placed with 2 feet clearance on each side. A collection day lookup tool is available
online
.
Other programs
Scrap metal items up to 8 feet in size may be picked up at the curb with a scheduled appointment. County residents can dial 311 to schedule. Yard waste is collected year-round at the curb across Bethesda and Montgomery County. Residents have the option of using paper yard waste bags, reusable rigid containers or bundling their organics with twine. Limbs must be no larger than 4 feet in length and 4 inches in diameter. Bags, bundles or containers should not weigh more than 45 pounds. Montgomery County's drop-off recycling center, located at 16105 Frederick Rd. in nearby Derwood, MD, is open to residents Monday through Friday, from 7 a.m. to 8 p.m.; Saturday, from 7 a.m. to 5 p.m.; and Sunday, from 9 a.m. to 5 p.m. In 2013, the facility recycled nearly 80,000 tons of recyclables. For further information, visit the
county's website
.
More information
Visit the
Montgomery County, MD Environmental Protection website
for more recycling program info.