Background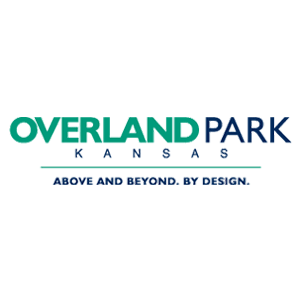 Overland Park, KS (pop. 181,260), is located just across the Kansas state border from
Kansas City, MO
, and serves as the metropolitan area's largest suburb. Also the second-largest city in Kansas, Overland Park's curbside waste collection is not a city-operated program, so each of the city's contracted haulers designates its curbside scheduling, billing and program details. Glass is not collected at the curb here, but a network of drop-off locations in Overland Park and surrounding areas still allows for relative recycling convenience.
Materials recycled
Paper
Newspapers and inserts, magazines, catalogs, loose paper, paperboard, junk mail, phonebooks and corrugated cardboard are accepted.
Plastic
Plastics numbered 1 through 5 and 7 are accepted. No Styrofoam products or plastic bags.
Metal
Aluminum cans and steel/tin cans are accepted.
Glass
Glass is not recycled at the curb in Overland Park. See Other programs for more information.
Frequency
Overland Park residents recycle at the curb on a weekly basis, same day as refuse collection. Carts must be curbside by 7 a.m. on collection day.
Contact a local hauler
for program schedules.
Other programs
The city's drop-off recycling center (11921 Hardy St.) is the most convenient spot to recycle glass items. The above-listed recyclables are all accepted, as well as glass containers and bottles (caps/lids removed; rinsed), most electronics, scrap metal, CFL bulbs, rechargeable batteries, used clothing and laser and ink-jet printer cartridges. Hours of operation are Monday through Friday, from 7:30 a.m. to 4 p.m., and Saturday, from 8 a.m. to 4 p.m.
Ripple Glass collection bins
, located throughout the Kansas City metro area, also take glass containers and bottles. Overland Park haulers must collect yard waste at the curb a minimum of 40 weeks per year. Accepted organics include grass clippings, leaves, shrubs and small tree trimmings. All organics must be secured in paper yard waste bags. Contact a hauler for exact program details. The city's annual Recycling Extravaganza allows residents to drop off a vast array of items one day during the spring cleaning season. For details on the next event, click
here
. Household hazardous waste, including paint, oil, light bulbs, solvents, gasoline, stains, insecticides and many other chemicals, can be taken to the Johnson County Environmental Department's disposal facility (5901 Jim Bills Rd. in nearby Mission). An appointment is necessary — call 913.715.6900 for information.
More information
Visit the
Overland Park, KS, Trash and Recycling website
for more recycling program info.