I think most of us still have a few old CDs or DVDs laying around somewhere that have already been added to a virtual playlist. We are living in a new age where physical forms of media are slowly becoming obsolete. Although we are not quite there yet, if you get the urge to toss them, take a look at this list first.
1. Ornaments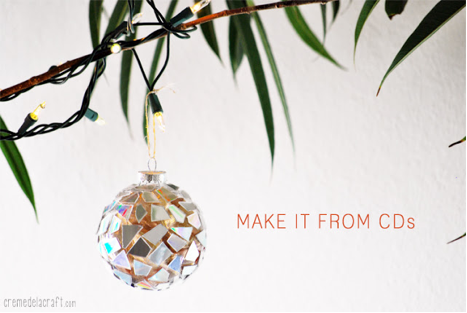 Though the holiday season just passed, it's never to early to start thinking about the next. What better way to liven up your home than decorating it with beautiful, sparkly ornaments? It is not unheard of for such decorations to be ridiculously overpriced. Not to worry, because your old CDs can come to the rescue, as they offer a wonderful substitute for mosaic tiles. You can simply cover an ornament entirely with small pieces of cut media, or make patters for your own original works of art.
2. Faux flowers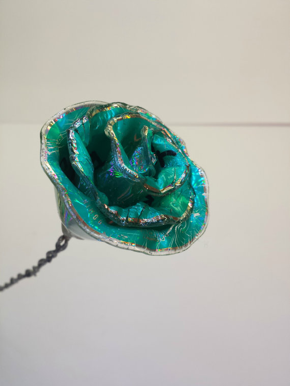 This beautiful long-stem rose can be given on any occasion. However, the process is not a simple one. I tip my hat to the creators at TomorrowLogic. This is a rather time-consuming and complicated project. You need items such as steel wire and a Bunsen burner to complete it, not to mention the entire dying process. What a rewarding result though!
3. Suncatcher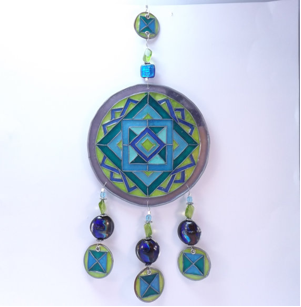 The polymer clay stained-glass art is another way to reinvent your old CDs. It is indeed a very unique decoration that is made to be eye catching and does not disappoint. The stained-glass beads add more flare to this creation, and just imagine the color variations. Hang it on your front porch or in the kitchen window to catch to gorgeous morning sunrays.
4. Clock faces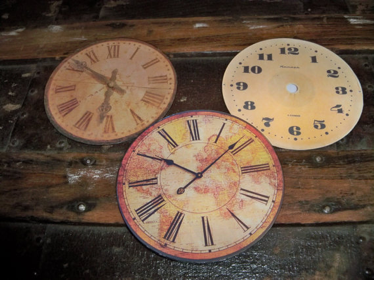 These artistic timepieces are just another creative way to repurpose a seemingly useless DVD. Here there are converted into a useful and artsy home item. If nothing else, they definitely have a more interesting look than the usual wall clock. I think one of these would look magnificent in an office or home library.
5. Wings pendant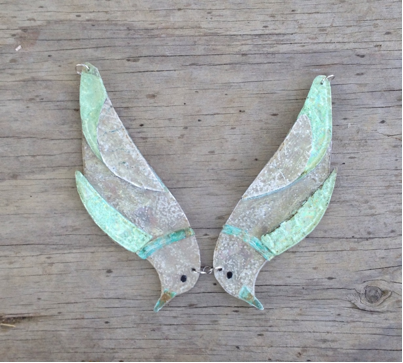 If you are looking for a unique piece that is really out of the ordinary, then this pendant is just for you. This will not only be the focal point of your neck, but quite possibly the room. Who knew that those old CDs I never use anymore could be turned into such beautiful pieces of jewelry?
6. Metallic medallion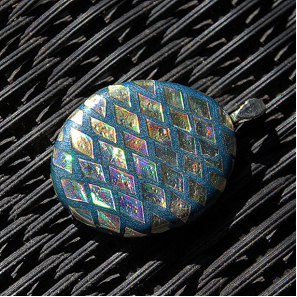 The pendant is combined with various materials that are all — one of which is the forgotten CD. I love the hologram effect on this piece, and would definitely buy it as a gift for my artsy teenage nieces. Depending on the inspiration, the different types of wearable art that can be created with old pieces of physical media are endless.
7. Dog tags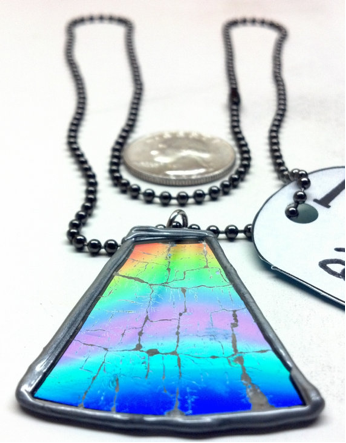 This unique set of dog tags also provide a crystal illusion. It is an ideal gift for the hipster in your life. Really, it can be personalized with any text for anyone. Most of the men in my life do not really care for jewelry. However, this cool variation of dog tags is definitely something that I can see my husband or father wearing.
8. Translucent heart pendant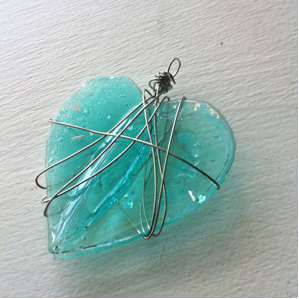 Can you believe that those old DVDs made that? It looks like an expensive piece you would find at Macy's. It is a truly classy yet simplistic look. The above heart pendant is something I think should be in every lady's jewelry box. I love way it has an icy illusion. A gift to be cherished, for sure.
9. Hair accessories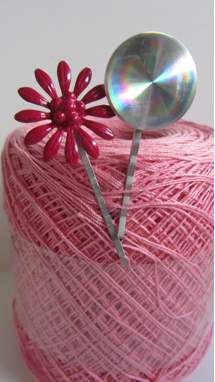 Not only can you create all kinds of beautiful jewelry, but you can also produce some rather unique bobby pins. These bobby pins made from old DVDs and CDs can be used as personalized gifts. They are cute and green at the same time! Aside from bobby pins, you could even make a headband. It is a simple yet a very creative idea that you buy for or even try with the little girls in your life.
10. DIY miniature green house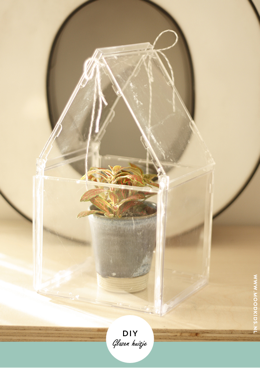 So, we have all kinds of uses for the actual CD itself, but what about all of those leftover cases? Why not do a project with the little people in your life and craft tiny greenhouses? This is easy and quick to make, plus you will not need many materials. These are useful, and definitely conversation pieces. Old CDs and DVDs may appear to be garbage — especially nowadays — but their potential is indeed endless. I hope I have provided you with some cool ideas. They may appear to be a piece of junk to some, but like most things, with just a touch of creativity and imagination they can be renovated into beautiful and sometimes even purposeful pieces.
All images used are copyrighted and used with permission of the photographers/artists.