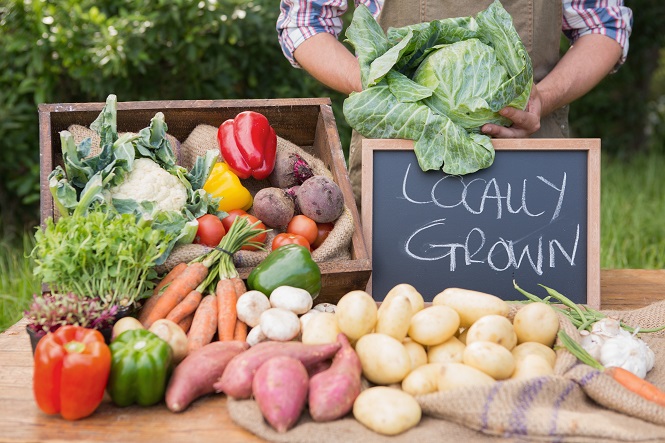 "Green" and "eco-friendly" have become marketing buzzwords, particularly in the food industry, and many companies are making big claims in that regard. But which companies are truly blazing the trail, and having a significant effect on local communities? I'm highlighting a few organizations in the food industry that made the B Corp Best for the World List for 2014 and are standouts for their exemplar ideals and creating a positive social and environmental impact.
California company improves the lives of South American farmers
Andean Naturals
in California is a wholesale supplier of 1/3 of the quinoa sold in North America. It facilitates trade between South American quinoa farmers and US food companies. The company considers its farmers to be partners, and team members visit their farmers/partners in South America on a regular basis, opening a dialogue that allows the company to fulfill their mission of "making a difference in the lives of quinoa farmers." Indeed, the enterprise does improve the lives of 4,500 small family farmers by increasing their income through the technical assistance and sustained demand it provides. In addition, Andean Naturals' green initiatives include utilizing recycled paper content and/or soy-based inks in more than 75 percent of the company's printed materials. It also partners with diverse businesses: More than 30 percent of their significant suppliers are women- or minority-owned. And, through investments the company has made in Bolivia, it has directly created over 100 jobs. Andean Naturals is a shining example of a U.S. based company that is creating sustainable income for its global partners while highlighting the connection between the consumer and the producer.
New York enterprise builds strong regional food system
Down to Earth Markets
in New York manages 20 farmers' markets in Westchester County, Rockland County and four of the five boroughs of New York City. The company has single-handedly created a local food system – at a community level – with independent farms and food businesses, offering everyone an alternative to industrial food. The mission statement on the company's website is a model for sustainable, regional food production. It espouses a commitment to economic opportunity for local farmers, processors and consumer, a community food culture and greater awareness of how to care for the environment while building the local food economy. What makes their concept of a farmers' market unique is that they include local food makers who are sourcing their ingredients locally. They choose food makers based on how transparent they are in sourcing, their community involvement, as well as how eco-friendly they are. By including not just growers but also food makers, Down to Earth Markets allows their shoppers to discover local food companies. But the synergies go beyond just that. The local food makers and farmers have a marketplace where they can discover each other. Down to Earth Markets has become a force for change in New York by creating a sustainable food model.
Kale chip maker in Oregon setting standard for healthy snacking
Pacific Northwest Kale Chips
is a kale chip maker located in Oregon. The company has created a business model beneficial to farmer, producer, consumer and community. Team members build long-term partnerships and friendships with their local, organic farmers and producers, committing to pay fair prices. Some of the company's green initiatives include utilizing local organic farms and suppliers for more than 75 percent of their ingredients, and using no animal byproducts. Also, it is making strides to become a completely waste-free facility. Pacific Kale's recycling program with local farmers and stores includes re-using cardboard and paper boxes, and donating food scraps to farms for feed. The company invests in its community by offering employees 12 paid volunteer days per year, and donating 10 percent of profits to local charities. It also caps executive compensation at industry averages. Pacific Northwest Kale Chips is bringing healthy snack food to customers, while creating a connection between organic, sustainable farms and their local communities. These three companies are setting a high standard for food production, and paving the way for local and sustainable agriculture. They are having a huge impact on the local communities they serve. As more companies like these invest locally, imagine the vibrant, self-sustaining, symbiotic communities we can create.