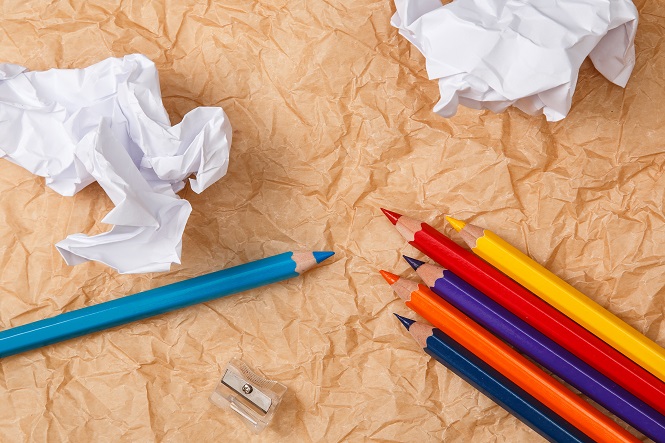 Art FORM
(Found Objects Recycled Materials) is a non-profit in San Diego, CA, committed to educating its local community, particularly children, about the importance of recycling, as well as providing art instruction. Founded in 2011 by Erin Pennell, an arts educator in the San Diego Community for 20 years, Art FORM offers arts instruction utilizing recycled materials to schools and the greater community for little to no cost. Through free workshops to schools, it helps students discover an art form that promotes creative problem solving, and thinking outside the box. The non-profit operates out of The Rare Hare Studio, which was also founded by Pennell. Housed in the Adams Avenue Business District, the studio offers art camps and workshops. The studio also has a store that provides recycled materials to schools, families and other organizations for their art projects. Pennell has established relationships with many individuals and businesses in San Diego that provide a steady supply of recycled materials. Some of the many materials the non-profit is keeping out of landfills include:
Paper, card stock, old letterhead

Colored file folders/other folders

Foam core/ signage/poster boards

Buttons and ribbon

Bottle caps and wine corks

Wire, coils, gears, washers

Plastic colored lids

Yarn, felt, embroidery, sewing supplies

Tin cylinders and cans

Small wood pieces/scraps

Shampoo bottles and other clear plastic containers

Colored plastic pieces

Hand soap refill bottles

Small computer parts

Silk flowers/fake flowers/greenery

Small boxes or containers
Pennell founded Art FORM as a way to bring her Rare Hare Studio programs to even more students and individuals throughout San Diego County. In most cases, workshops are two hours in length and include a tour of the studio, a lesson about art using recycled materials and a hands-on take-home project. The programs are often used by schools as an addition to their arts curriculum.
Students, leaders, parents – everyone benefits from recycled art instruction
Some recent Art FORM programs that have taken place at the studio – located in a refurbished older building in the heart of the up and coming, eclectic Normal Heights area – highlight the unique contribution this organization is making to its community. A group of Girl Scout leaders who visited the studio last month learned how recycled materials can be transformed into beautiful art pieces. The women will take their knowledge back to their troops, impacting their communities through recycling projects while creating beauty from what someone else might see as junk. Another great opportunity for learning occurred when third graders from a local charter school visited the studio to build mini houses. As they were taught about architecture and art, these young minds were opened to the endless creative possibilities for reusing materials. At the beginning of the year, fourth graders from a local elementary attempted an especially fun project: building musical instruments from recycled materials. The inspiration for this project was a
group of young musicians in Paraguay
who formed an orchestra with instruments made 100 percent from trash. The students learned about the orchestra, how its instruments were constructed and then tried their hand at making their own. Art FORM has received recognition for its outstanding work in its community, including being honored as an Environmental Champion by San Diego Gas & Electric, and appointed Eco Ambassador of the Year for 2014. The non-profit is impacting generations of young people to help them see the future in a new way, and work to change their own communities someday through recycling.