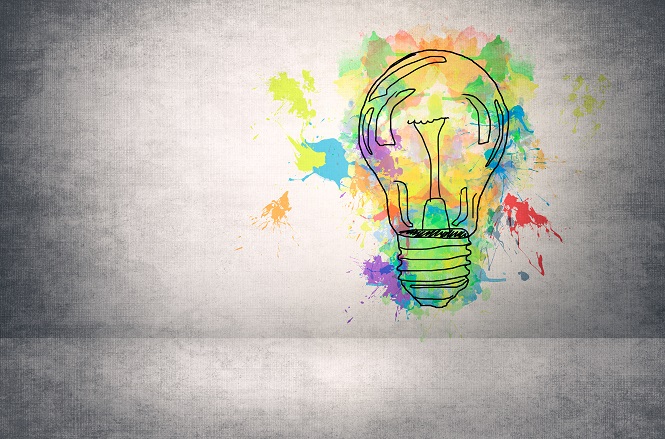 Paper's an important and dominant item in the recycling process: It accounts for more than half of all recyclables collected in the U.S. and carries a recycling rate of 65 percent, according to
the EPA
. In fact, 70 percent of newspaper and 91 percent of corrugated cardboard were recovered in 2012. Paper products are also used in surprising ways, such as making hospital gowns, car insulation and masking tape. Yet paper can't be recycled indefinitely. After five to seven times of being recycled, the fibers become too short to bind to new paper. So recycling new paper items becomes that much more important. You may already know about standard recycling items like newspaper, magazines and cereal boxes, but there is a list of surprising paper items you can also recycle come pick-up day. A good rule of thumb is that if it's made of paper, it can probably be recycled. That means, according to
the EPA
, don't overlook:
Shredded paper, as long as it's an appropriate size for your collectors and does not contain other items like plastic (you may need to check with your local collectors)

Mixed paper like junk mailers, paperboard, telephone books and catalogs

High-grade paper like envelopes, letterhead and copier paper

Shavings and clippings from print shops
Since paper can be used for so many products, yet can only be recycled so many times, it's a good practice to have some sort of system in your home for recycling and reusing paper. Here are some helpful tips for recycling paper in your home:
Keep a shredder that shreds junk mail and confidential documents into an appropriate size to be recycled.

Get double use out of your paper and save money. Use both sides of the paper, especially when printing or taking notes.

Similarly, keep a scrap paper box for jotting down notes (usually the other side of used paper).

Remember to reuse newspaper where you can, such as lining a pet's cage.

Keep old magazines and newspapers for craft projects.
An unconventional, but still viable, option is to make your own paper out of used paper.
This link here
gives a great tutorial on how to do so. It's a messy project involving a mixing bowl and some starch, so it'll be great to do with kids (and shredded paper).
Yet another option is to reuse paper in upcycle projects. You'd be shocked what you can make with some old paper (everything from jewelry to home décor items). You'll have a fun, crafty project you can display for use for years to come, without throwing paper into a recycling process that gives it a more limited lifespan. Below are 20 ideas to get you started:
Folded Book Art
It's easy to forget that books can be upcycled. There's a lot of different ways to fold books into artistic décor items.
Go here
to see a cute little book hedgehog that would look great on a mantle.
Mod Podge Coffee Table with Paper Items
Paper items and Mod Podge (a type of decoupage glue) always go well together.
Go here
to see a coffee table that was personalized with maps, postcards and photos. I've also seen this done with classic comic books and newspaper headlines.
Paper Mache Crafts with Kids
Paper mache crafts are a perfect use for old paper. It's a fun, sticky project to do with kids. Go to
Ultimate Paper Mache
for some great recipes and projects.
Magazine Box
Rolled magazines also make some colorful, sturdy craft items.
Go here
to find a photo of a knickknack box someone made entirely out of rolled magazine pages. You'll just need a lot of magazines, patience and Mod Podge glue.
Magazine Bowl
Rolled magazines also make some great bowls.
Go here
to see a picture of such a project. That one was made from old magazines and posters (another often-forgotten item to upcycle).
Paper Wreath
Old paper also makes great material for a colorful and uniquely textured wreath that can be used year-round.
Go here
for a tutorial on how to make one using old magazine pages.
Magazine Wall Art
Rolled magazines also work well as flat wall art. See an example
here
.
Collage Made of Old Books
Old books can be used in a number of creative, artistic ways.
Ekaterina Panikanova
makes them into inspired collages.
Pencil Holder
If you have some old paper, try making a pencil holder.
The one here
uses rolled magazines to make a unique looping pattern.
Clock
You can even make a clock out of rolled old magazines.
Go here
to find some creative takes on upcycled magazine clocks.
Picture Frame
Consider using old magazines, newspapers and other colorful paper to make picture frames.
The one here
uses rolled newspaper spirals to form a unique pattern.
Basket
A creative project would also be to weave some magazines strips into a square basket. You can find the tutorial
here
.
Wall Art
Here's another fine example
of some wall art. This crafter used loops of old paper to form a flower pattern.
Paper Flowers
When in doubt, you can always make some paper flowers. Attaching them to wire stems makes a great centerpiece.
Here's a list
of some great tutorials for various flower styles.
Paper Lamp
You can even make some unique lamps using old paper.
Here's an example
of a paper lamp made by a professional artist. For a more simple design,
here's a video tutorial
on how to make paper lanterns of your own.
Jewelry
You can also make some unique earrings and bracelet charms. The
tutorial here
shows you how.
Shoes
If you really want to go nuts with it, you can make some sandals out of old newspaper.
Here's
an example of some shoes that look surprisingly stylish.
Pencils
Ok, you can't make pencils out of old paper at home. But you can decorate them by wrapping them in paper and gluing with Mod Podge.
Here's a good example
. These have a varnish finish to them.
Purse
This project
makes great use of an old daily crossword paper for a new purse design. The newspaper was fortified, then placed between two layers of vinyl.
Figures
You can even make some sculptures out of recycled newspaper.
This dog statue
is a great example.
The sky's the limit when you get creative. Tell me about your favorite ways to upcycle paper in the comments below.