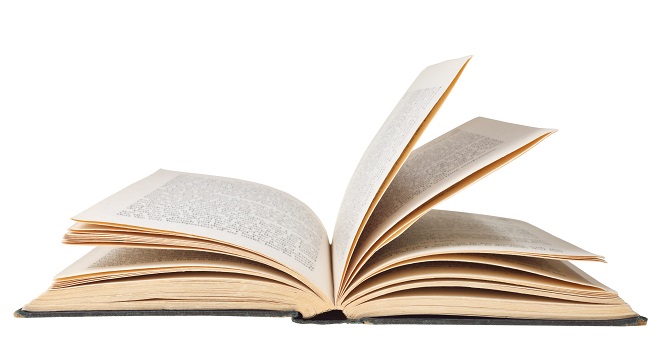 Now that Earth Day has come and gone, you may be inspired to live a greener life. However, many people don't know where to start. All of the different environmental issues – both local and global – can be overwhelming to comprehend. It's easy to get frustrated, especially if you are not fully aware of everything that goes along with "going green."
Start out small
While you may want to tackle all of the world's problems head on, it is important to start out small and work your way up. As mentioned before, there are a lot of different ways to support the planet and live a more sustainable lifestyle. One way to kick-start your new eco-friendly life would be to get educated on the current issues. By reading the five books on our list, you will have the tools you need to understand what it means to be sustainable and will be more confident in starting your whole new life.
"No Impact Man: The Adventures of a Guilty Liberal Who Attempts to Save the Planet and the Discoveries He Makes About Himself and Our Way of Life in the Process" by Colin Beavan
Colin Beavan and his family spent one year attempted to make zero environmental impact while living in the heart of New York City. This meant swearing off any and all plastics, unplugging the electricity and never driving or riding in a motorized vehicle. This funny and poignant memoir, which was also adapted into a documentary film, shows Beavan's journey into living eco-effectively – both the good and bad.
"The Backyard Homestead: Produce All the Food You Need on Just a Quarter Acre!" By Carleen Madigan
This thorough guide to home food production will give any reader all of the information they need to grow their own produce right in their backyard. The book offers tips on not only growing fruits and vegetables, but also on bee keeping, raising chickens or even keeping a dairy cow. In addition to learning how to procure your own delicious and nutritious organic food, "The Backyard Homestead" also has a section on preserving any extras you may have at the end of harvest. For those who are lucky to get 800 square feet, let alone one-quarter of an acre – rest easy. There are ways to bring gardening into the city too!
"Silent Spring" by Rachel Carson
The quintessential guide for any budding environmentalist, Carson's 1962 book Silent Spring was instrumental in kick-starting the global environmental movement. The book was controversial at the time of its publishing due to its shocking information on DDT and other planetary concerns. While the book was cited as one of the reasons for many policy changes within the government and beyond, specifically regarding the use of pesticides, Silent Spring is still relevant today. Many notable proponents of conservation state that Carson's book is one of the most important environmental books of the 20th century.
"Garbology: Our Dirty Love Affair With Garbage" by Edward Humes
Pulitzer Prize-winning journalist Edward Humes' Garbology is a fascinating and eye-opening tale of America's epic trash problem. According to Humes, the average American produces 102 tons of garbage in a lifetime including everything from soiled diapers to spoiled leftovers. The book shows not just what we are throwing away but also how our trash impacts the environment on a global level. Garbology is considered to be required reading for many people on a quest for a greener lifestyle and many colleges are adding the book to freshman year reading lists.
"Cradle to Cradle: Remaking the Way We Make Things" by Michael Braungart
This radical environmental manifesto suggests current environmental practices – such as the Three Rs – are not enough to change the future of our planet and that society as a whole must adopt an entirely new approach to sustainability. The author states the world must undergo a new industrial revolution in order to potentially eliminate the idea of waste altogether and force big business to re-think their stake in the future of our planet. Cradle to Cradle is an interesting read that may change your entire perspective on what it really means to go green in the modern world.