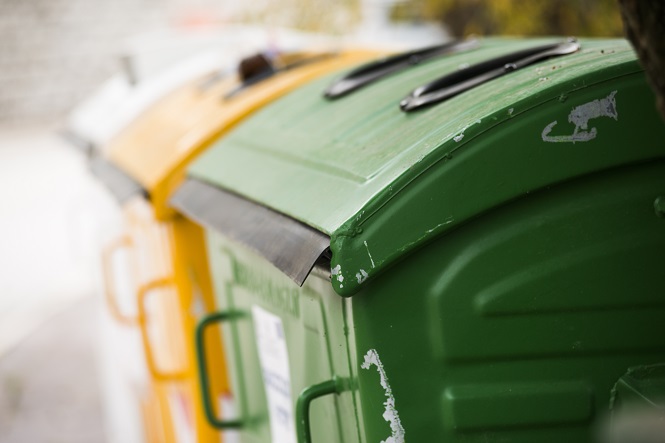 When it comes to the environment, more people are becoming aware of the benefits of going green. Not only does it benefit the planet, but it can reduce household expenses that go toward energy and electricity. While there are several advantages to adopting habits such as recycling, it can be challenging for entire communities to embrace these tactics. Here are eight of the toughest problems facing towns and cities of all sizes.
1. A lack of education
We have come a long way since the early days of recycling. More people are aware of the damage that various materials can create in the environment. However, an astonishing 13 percent of Americans still do not recycle at all. Only half of Americans recycle each day, so what is the problem? A lack of education appears to be an issue, despite the progress that has been made thus far. Many people know that recycling is a good habit, but they are unsure of which items can be recycled. It's this confusion that continues to push Americans toward the trash bin, rather than the recycling bin.
2. Expensive services
Oklahoma City made news in September 2013 in Energy Digital for its lack of recycling efforts. While this isn't a positive reputation to have, the city's residents had a valid reason to back away from recycling – cost. The curbside pickup service in Oklahoma City was simply too expensive for some individuals to pay on a regular basis. It's these types of issues that make it challenging for some communities – especially those with financially disadvantaged residents – to embrace recycling and all of its benefits.
3. Inadequate services
In some instances, there isn't enough recycling help to go around. Houston, Texas, was a prime example of this in 2013. The city had an extensive waiting list of individuals who were interested in recycling, but could not obtain bins to separate their waste. In turn, this led to a highly insufficient recycling program. Houston attempted to revive its efforts to go green by creating a new recycling center that could easily separate waste. Only time will tell if the city as a whole will benefit from the change. It's these types of inadequate services that can hold communities back from going green.
4. A lack of support
Depending on the size of the town or city, there may be more pressing needs than recycling to address on a regular basis. As a result, recycling falls by the wayside, and a lack of support contributes to the overall inefficiency of the community as a whole. In order for a recycling program to work, there needs to be cooperation from both legislators and residents who want to go green. Understanding the short-term and long-term benefits alike can motivate towns and cities to establish recycling programs sooner.
5. Flexibility
Waste management companies, residents and legislators all need to feel like they are a part of a winning solution in order for a recycling program to work, according to the U.S. Environmental Protection Agency. For this reason, it's essential for every program to have a certain level of flexibility for all of the parties involved. For instance, the waste management company must feel as if they are seeing an ROI from the collection services they provide. Legislators have to see that they are saving money for the town or city over time. Flexibility ensures that everyone has agreed to a solution that does not make them feel restrained in their own community.
6. Startup costs
It's not always easy for towns and cities to hop on board with the idea of recycling, especially when they learn the initial costs. One example of this is the community of Key Biscane, Florida. When a condominium group decided to institute a new recycling program, it had to pay $7,300 in labor costs each year to maintain a collection service. While the initial price was high, it has resulted in a significant amount of savings for the community as a whole. The condominium group now saves approximately $1,600 per year in trash costs, in addition to $3,000 per year in indirect costs. Towns and cities that are willing to invest in the startup costs of recycling programs can see similar benefits over time.
7. A lack of alternative recycling options
In areas where curbside recycling is not an option, it's up to residents to travel to facilities in their town or city where they can recycle their used items. When this is the case, an entire community needs to come together in order to ensure there are enough alternative recycling options in the area. For instance, retailers are now accepting recyclable items, such as electronics, from customers who want to safely dispose of their belongings. Some waste management companies provide collection services on request from locals. It's these types of alternatives that are necessary to ensure recycling is always an option for households.
8. Few educational resources
When it comes to maintaining the environment, it's essential for adults to educate the next generation, which will eventually be responsible for the planet. Communities that stress the importance of going green to the younger generation are in a better position to recycle later down the line. A lack of educational programs and resources for children can reduce awareness of problems, such as global warming. It can be challenging to make recycling a foundation of a community, whether it's a large city or a small town. However, communities that embrace recycling reap several benefits. In addition to saving money, they preserve the environment and increase the chances of a brighter, less-polluted future. As of 2009, there were 9,000 curbside recycling programs in the U.S. The country's U.S. waste stream would generate $7 billion if all of its reusable materials were recycled. It's these types of statistics that could potentially motivate more towns and cities to go green.