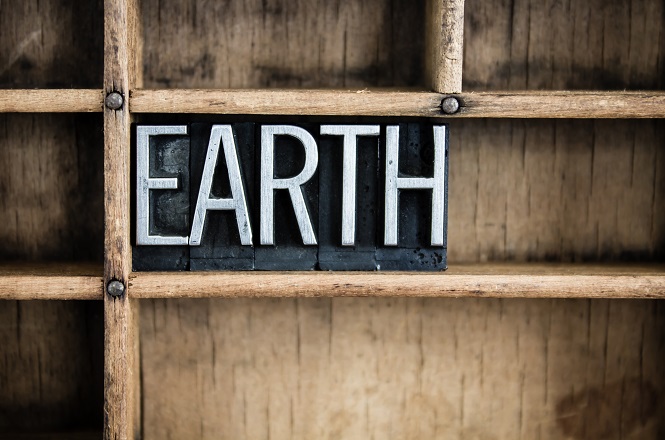 Every year on April 22, the world celebrates Earth Day. Even if you don't participate in the event, it's worth recognizing the reasons why Earth Day was created. Born in 1970, Earth Day has come a long way since its humble beginnings. It's not just about recycling, using less electricity and conserving water – going green has evolved into a lifestyle.
A brief history of Earth Day
It's easy to see why
Earth Day was born in 1970
. This era marked a moment in our country's history when people were striving for peace. War was raging in Vietnam, and young adults across the U.S. were voicing their concerns for our planet as a whole. At this time, people were not discussing the environment as frequently as they do today. Americans were more interested in the latest, greatest technology, some of which had devastating consequences on the Earth. It wasn't until Gaylord Nelson, a U.S. Senator from Wisconsin, raised awareness of these issues that people began to take environmentalism seriously. Nelson highlighted the effects of the Santa Barbara, California, oil spill that occurred in 1969. He proposed the idea for a "national teach-in on the environment," and hired Denis Hayes to be national coordinator and build a staff of 85 people to help him promote this initiative. On April 22, 1970, millions of Americans demonstrated their care for the environment in parks, auditoriums and streets across the country. Nelson had not only drawn interest, but proven the planet is something that should concern everyone who lives on it. In 1990, Earth Day had morphed into a global event, encouraging more than 200 million people around the world to take part in environmental efforts.
Has Earth Day created change?
One of the biggest questions that people have in regard to Earth Day is whether it has made an impact on our planet as a whole. It's easy to see that there is support for the environment, but what has Earth Day really done for the world? In 2014, the
University of Maryland published
a piece that looked into the impact of Earth Day on modern society. The biggest takeaway was that Earth Day has increased awareness around the globe of environmental problems. Water shortages, pollution and habitat destruction are just some of the many issues that more people now recognize across the world. That being said, not everyone has hopped on the bandwagon in terms of taking action. Researchers estimate that only 1 billion people in the world celebrate Earth Day, which is a fraction of the
7 billion people
living on the planet. Despite the fact that there has been a growing awareness of Earth Day on social media, day-to-day news outlets still do not dedicate enough time to the promotion of the event. "An idea of a new approach to gain awareness is by starting to educate kids from a younger age," wrote Robert and Patricia Cahn, for the University of Maryland. "It is important to educate the young instead of adults because it's harder to change an adult's habits that date back since they were little kids. This different approach would be highly effective since humans pick up their major habits at a young age. If kids are constantly enforced to do simple tasks that help the environment when little, then by their 20s these habits will have become a daily ritual like brushing your teeth is." Not all hope is lost in terms of the world's population becoming more eco-conscious. In fact, evidence is already being seen in the technology being developed – think of the smart home devices, air conditioning systems, and light bulbs being created for green living.
Reaching 'A Billion Acts of Green'
In 2010, "A Billion Acts of Green" was launched to encourage the world population to take action for the sake of the planet. It quickly became the largest environmental service campaign in the world, and
it reached its goal
of 1 billion environmental actions in 2012. "A Billion Acts of Green is a global referendum on the environment," said Kathleen Rogers, president of the Earth Day Network. "It shows the breadth of support for strong, coordinated action to deal with our most pressing environmental challenges. And we're going to take this achievement to world leaders and demand just that." There were several pledges by people and organizations made around the world after the establishment of A Billion Acts of Green. For example, Earth Day Philippines contributed more than 12 million "acts of green" through the planting of trees and water projects. "When we began the campaign in 2010, we never could have imagined the tremendous response we would see worldwide," Rogers continued. "A Billion Acts of Green shows us that environmental issues are increasingly impacting how people live their daily lives. In the absence of national and international action to solve major environmental problems, such as climate change, people are taking matters into their own hands. And all these little actions add up to something big. " But what are people doing now to contribute to Earth Day? Can you join the movement?
How you can participate
You don't need to be a member of a special environmental group or community organization to participate in Earth Day. There are several ways you can go green on April 22 to celebrate the event.
Clean up your neighborhood

. Think about taking a stroll around your neighborhood and cleaning up any trash you see on sidewalks or areas of grass.

Reduce your electricity usage

. Curl up with a good book instead of turning on your computer or television for entertainment – no electricity required!

Volunteer at a local event

. See if there are any local Earth Day events you can participate in to benefit your town or city.

Spread the word

. There's no better way to do your part on Earth Day than to raise awareness of April 22 and its history.
For more information on Earth Day and how you can contribute, visit the official
Earth Day website
. Here, you can also learn more about pledges you can take to further your efforts to go green.