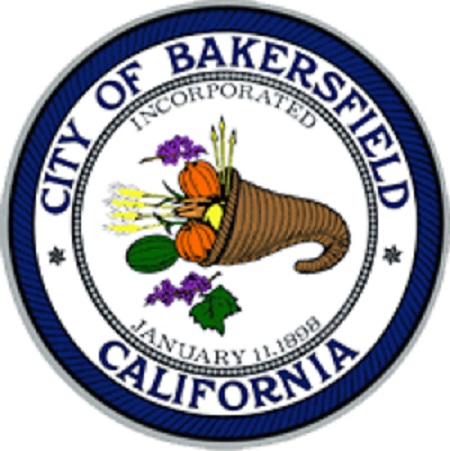 Background
Bakersfield, California, (pop. 363,630) situated near the southern end of the San Joaquin Valley, between Fresno and Los Angeles, is relatively new to the recycling process. Five years ago, the city instituted its blue bin system, and is working hard to engage residents in its numerous programs and events, including its annual Keep Bakersfield Beautiful service day on April 25 or membership in one of its community gardens.
Materials recycled
Plastics

: #1 and #7 plastic containers

Paper

: Cardboard, junk mail, newspaper, magazines, office paper, phone books and brown paper bags

Metal

: Aluminum and steel cans

Glass

: Green, brown and clear glass
Frequency
Blue recycling carts should be placed on the street by 6 a.m. on assigned pick-up days. The cart should be facing the street with four feet left around it to facilitate pick-up.
Other programs
Bakersfield residents receive green carts in which they can place yard waste for pick-up with tan and blue bins. Acceptable yard waste includes yard trimmings, grass, brush, untreated construction wood, palm, leaves, sawdust, tree limbs and sod. All bin lids need to be completely shut, or they risk not being serviced. The City will pick up bulky items, such as couches, tables and refrigerators, for free. Residents simply need to call 326-3114 to schedule an appointment, but should remember that they are limited to two items per quarter. Construction and demolition materials, including rock, brick, concrete, asphalt, dirt and ceramic tile, among others, can be taken to nearby recycling centers. To find the closest facility, residents can click
here
. For residents living in an apartment or those who are landlords, check out this
flyer
to find out how to purchase bins, what can be recycled and how you can teach tenants about local policies. Don't dump your oil down the drain! Bakersfield residents can find all the information needed to safely dispose of motor oil
here
.
More information
For more information, visit the Bakersfield Public Works'
Solid Waste Division
website.