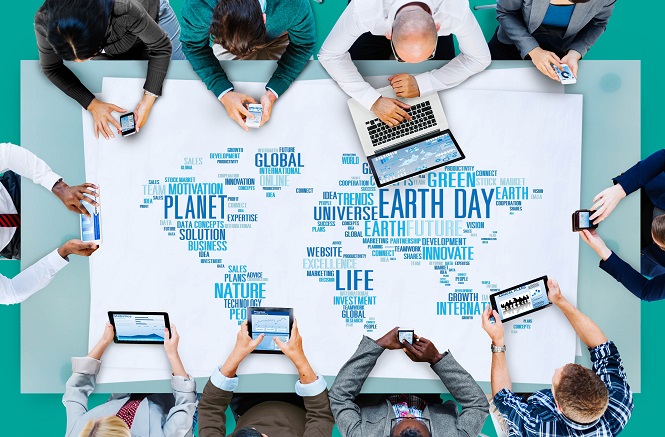 Since it was first celebrated on April 22, 1970,
Earth Day
has been recognized around the world by over 192 countries. Every year, this global environmental event encourages communities to work together for a more sustainable and eco-friendly planet today and tomorrow. Many locations go the extra mile by celebrating Earth Week – seven days of activities and educational events dedicated to environmental problems. Senator Denis Hayes, who called for Earth Day in 1969, created the nonprofit
Earth Day Network
, which organizes the global holiday. Despite initially being celebrated only in the United States by several million citizens, Earth Day now reaches more than a billion people worldwide. In 1990, a worldwide audience – boosting recycling efforts and legislative change by the United Nations – celebrated the 20th anniversary of Earth Day. This monumental year was considered a turning point for the Earth Day holiday and its important message. Many people may be curious if Earth Day is the same from country to country – the answer is yes and no. While the overall message of the Earth Day Network is a call to action for positive environmental change, the community-based initiatives vary. For example, citizens of New York City may organize events dedicated to urban gardening while citizens of rural India may increase clean water efforts. The main goal of all events is to think globally, act locally – check out how different countries around the world will be celebrating Earth Day this year – the 45th anniversary of the event!
Bermuda – Earth Day 2015 promises to be a grand affair across this beautiful Caribbean island. School children will plant a butterfly garden, paint a mural and participate in litter cleanups. The organization Keep Bermuda Beautiful is coordinating these events, along with other educational opportunities for both students and adults.
Tanzania – This southeast African nation is focusing its Earth Day 2015 efforts on conservation in the Usambara Mountains. The Friends of Usambara Society is leading efforts across the nation to raise awareness about different ways to protect the mountainous region. Events planned include a tree planting around the Magamba nature reserve and educating citizens about conserving water from the Jegestal water source.
Iraq – As Iraq works to build sustainable infrastructure within the country, environmental education efforts geared toward citizens are also being ramped up. This year's Earth Day events in the country include an olive-tree planting for students and pro-peace educational opportunities. The International Organization for the Iraqi Environment will be leading this year's holiday.
Puerto Rico – Earth Day 2015 is going to be one of the biggest celebrations yet for this U.S. territory. The city of Ponce will be the center of Puerto Rico's festivities and will center on its newly established Urban Ecological Park. Within the park will be a cultural entertainment concert and eco-market – free to all who want to attend. Aside from the show, there will be educational booths and activities for young and old. The event is also quite ambitious, as the organizers strive for a 100 percent trash-free day.
India – This year's Earth Day theme across India is "Clean Earth – Green Earth," and the five-day long celebration will certainly be one of the world's largest. The Association for Social Solidarity and Empowerment Training Trust is organizing the events in Tamil Nadu – the southern Indian state also known as "The Land of Tamils."
Madagascar

– Most people know about this African island from the wildly popular children's movies, but the citizens of Madagascar are also Earth Day participants. This year's events will take place near the Sahamalaza Island Radama National Park and will feature a large carnival alongside beach clean-ups and educational film screenings.

Paraguay – The group Para La Tierra will organize this South American country's Earth Day 2015 festivities. The organization will work with local school children to clean up litter and plant saplings. A community-wide talk will follow in the evening, with the topic of discussion being the importance of Paraguay's Laguna Blanca reserve and its unique biodiversity.
Singapore – The group Globibo is organizing this Asian nation's Earth Day 2015 celebration. In order to raise awareness of sustainability in developing countries, the group's volunteers will appear in panda costumes throughout the cities of Singapore, challenging citizens to soccer matches and tug-of-war contests. The overall goal this year is to motivate individuals and offer a fun and positive reinforcement of sustainable attitudes.
How Can I Find Out About Events In My Community?
Most community groups plan their Earth Day celebrations months and months in advance, so there is usually publicity to encourage participation and volunteerism with plenty of time before the big day. The Earth Day Network has a searchable area on its website where you can learn more about events in your city. Looking to social media and asking friends is another great way to learn about neighborhood efforts.