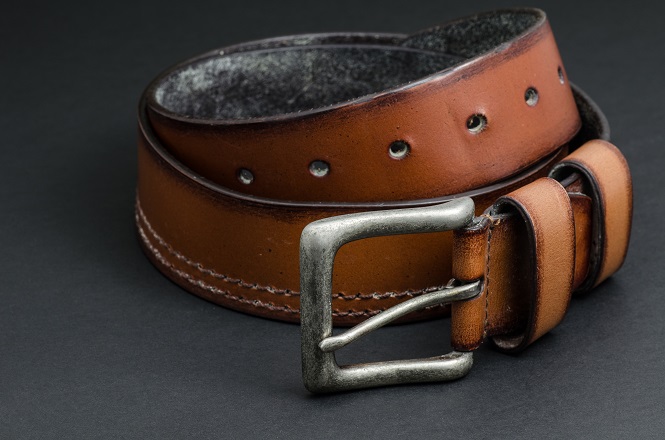 Belts are both a fashion accessory and necessity. If your jeans are too large, a belt can help keep them in place. If you want an hourglass figure in a long sweater or a more polished look in your khakis, a belt can help you achieve it.
The word "belt" also refers to a rubbery band that is used in a piece of machinery. Your vacuum cleaner has belts that turn the rollers that sweep up dirt, pet hair and debris. Your washing machine has belts that help the motor function. Your car has belts in the engine, alternator, air conditioner and other essential parts.
For lack of a better term, we are calling the former "fashion belts" and the latter "industrial belts." Fashion belts are hard to recycle, but there are some ways to reuse them. With a few interesting exceptions, industrial belts cannot be recycled. Read on for more details about both types.
What are belts made of?
Fashion belts are made from many different materials. Traditionally, they were cut from leather or woven from fibers like hemp, cotton or linen. Today, many are made with polyester, some other type of plastic, pleather or a combination of these materials. Belts can also be made from snakeskin and other animal skins, metal, suede and ribbon.




Most belts have a metal buckle that is used to tighten or loosen it. The belt itself can be adorned with metal spikes, rhinestones, turquoise and other stones, or anything else that will make them eye-catching and interesting.




Like their fashionable counterparts, belts made for machines can be manufactured from several different materials. Some are rubber, synthetic rubber or plastic. Others are more advanced materials like Kevlar. The composition of the belt depends on its use and expected longevity. It can be very difficult to determine the true make-up of the belt unless you have the packaging it came in.
How to recycle and reuse fashion belts
Belts cannot be recycled per se. When you recycle plastic, you melt it down and turn it into new plastic items. When you recycle textiles, you shred them and turn them into insulation or animal blankets. No one chips up old leather or plastic belts and turns them into something else.




If the buckle on your belt is metal, you might be able to remove it and recycle it. Your local recycling center should have a metal recycling bin, or you can take it to a scrap metal recycler the next time you have scrap metal to recycle. Someone who makes belts for fun or as a business might be interested in your old belt buckle, especially if there is something unique or decorative on it. If your community has a reuse store that takes craft supplies, they might be willing to take your old belt buckle.




With that small part of your belt taken care of, there are plenty of ways to reuse the rest of it. Ting Home, a British company, creates stunning floors from

old leather belts

. They are pricey, but if nothing else, you will have fun looking through the picture of beautifully embellished black and brown belts laid out into floor tiles.




If DIY is more your style (and in your price range), check out

this post

from WooHome. It shows belts wrapped around flower pots, supporting cool hanging shelves, and replacing the cheap vinyl material on a lawn chair (although I did wonder if it would hold my weight and stick to my legs like a leather car seat on a hot day).




If your belt is still in good shape, consider selling it to a clothing store that takes things on consignment, or donating it to a thrift store. It is possible someone you know might be interested in it, so ask around and see if anyone is looking for a new belt. Old belts can also be a fun dress-up item for children, especially if they are colorful or have an interesting pattern.
Buy a belt made from recycled materials
The next time you are shopping for a belt, see if you can find one made from recycled materials.
Tired Ol' Belts
makes belts from bicycle tires and tubes (and they have a great motto: "From Waste to Waist").
Malia Designs
makes belts from recycled feed bags.
But our favorite is
these belts
made from colorful soda pop tabs. A Brazilian artist makes the belts and sells them in the U.S. through a website called Novica, which helps crafters from around the world find markets for their products in developed countries.
How to recycle industrial belts
It does not appear that most industrial belts are recyclable. The biggest exception is seat belts, which can be turned into all kinds of things. This blog post from
Crooked Brains
shows seat belts crafted into bags, hammocks, wallets and chairs.
We were also intrigued to find a couple of websites that described how conveyor belts get recycled. According to a website called
EarthTechling
, repurposedMATERIALS in Colorado turns old rubber conveyor belts into flooring and truck bed lining.
Kazmok
, a Dutch company, transforms conveyor belts into stylish satchels, beer carriers that attach to your bike and, appropriately enough, fashion belts.
Of course, you probably do not have a conveyor belt in your living room, but it is always fun to see what people committed to creative reuse and recycling come up with.