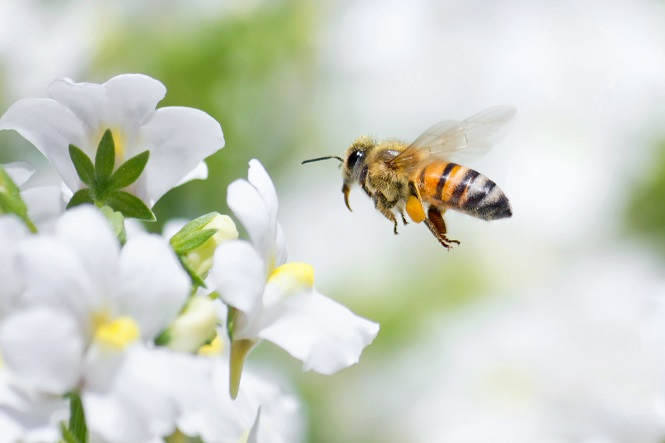 On April 1, Portland, Oregon, announced the use of insecticides would be banned in the city. This could be a very good call, as there are many problems associated with insecticides and other chemicals used on plants. For one, many species of insects have become immune to insecticides, possibly making the whole use of them pointless. Also, the excessive use of insecticides is harming fish, wildlife and insects that are actually beneficial to us. And one of the most important creatures that insecticide is harming? Bees. We have all heard about how bees are declining – it's been
reported
their numbers really started diminishing in 2006. This is really unfortunate to not only our ecosystem, but humans in general. Bees have plenty of resourceful and valuable qualities, and losing them would be not only unfortunate but detrimental to our fragile ecosystem.
Honey
This one is pretty simple – honey is delicious. We've been collecting and eating it for thousands of years, and we use it in a lot of cooking today. The coolest thing about honey as a food source is that it can be preserved for a long time, maybe even forever. It would be unfortunate to lose it.
Skin treatment
Besides being a great food source, honey is good for treating the skin, as well. It has antibacterial properties, so it is known to treats cuts, burns and scrapes of all kinds by speeding up the growth of tissue. Honey is also just good for the skin in general, as a moisturizer and exfoliator. Many skincare brands are solely focused on the benefits honey can have for your complexion, such as USDA-certified
Honey Girl Organics
.
Cold and flu treatment
As if honey weren't good enough, both bee pollen and propolis (a sticky mixture bees collect from plants) have qualities that help us out during cold and flu season. Thanks to their antibiotic properties, these natural substances boost the immune system and can stop us from getting sick, or they may even make us feel better. Products with bee pollen or propolis can be found at most local drugstores.
Pollination
Finally, pollination is the most important thing bees do for both us and the environment. This is because of the food we eat –
40 percent of it
, to be exact – needs to be pollinated. This includes all kinds of crops, from onions and broccoli to hazelnuts and cashews. The list goes on and on. And why is their pollen so beneficial to our food? Simply, crops need it to stay alive and reproduce. The extinction of bees could mean losing
a lot of healthy food
we enjoy (along with the loss of honey, of course. Never forget the honey!).
The future of bees
Although research has shown that this is the best way to go about fighting the decline of bees, some Portland farmers argue that this ban is unnecessary and will harm their crops. But the local government disagrees with these farmers, and they do not appear to be the only ones who think insecticide should be eliminated. Eight U.S. municipalities now have banned chemicals like insecticides, and that number will most likely continue to grow. Our bees just may depend on it.