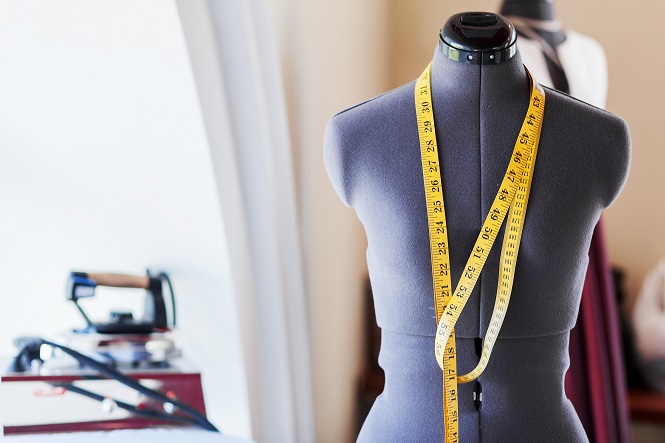 As someone who appreciates a perfect-fitting little black dress but is also aware of the seemingly
inherent wastefulness
in the clothing industry, I was completely wowed by fashion designer,
Natalia Allen
. Her designs come from a place of thoughtfulness. She thinks about the woman wearing her stunning dresses and she thinks about the impact her designs and manufacturing will have on the environment. Combine this thoughtfulness with a bit of science and immense creativity and you have a Natalia Allen dress. Allen graduated from the
Parsons School of Design
in 2004 with the prestigious title of Designer of the Year. She went on to open her own design consulting firm in 2005, Design Futurist, and helped numerous multinational apparel brands like Calvin Klein and Donna Karan, to name just a few, create innovative and sustainable clothing lines. She has also assisted non-apparel brands like DuPont and British Telecom to help bring sustainability and modern design principles to some of their products. During her career she has seen firsthand the waste, adverse environmental impact and human exploitation that sometimes goes hand-in-hand with the fashion industry, and she is doing her part to teach the industry and consumers that does not have to be the way business is done.
"Enough with the gimmicks and greenwashing. We need to get retailers, manufacturers and the guys on Wall Street to dream with us in a different way." – Natalia Allen
Allen makes each of her beautiful little black dresses by having her technicians program a robot with each design. The robot creates each dress with a single piece of yarn sourced from fast-growing trees. This makes the dresses seamless and creates minimal waste. And, according to everyone who has ever worn one of her creations, the dresses are beautiful, slimming and timeless. The perfect LBD trifecta. Based in New York City, Allen's fashion-tech company, Natalia, Inc. is making "Modern Clothes, Made by Robots, Made in the USA." The company's "process and products save energy, textiles and create better factory jobs." In a recent interview with
EcoSalon
, Allen explained, "In my opinion, fashion is no longer one directional. The industry is far too global and diverse. That said, I do think many women have busy lives, therefore their time is very valuable. As a result, they are interested in timeless, impeccably made and attractive pieces – rather than the fast-turning trend items." Natalia Allen's line is currently available
online
and at boutiques around New York City. As always, use your purchasing power for the good.