It is fast approaching that time of year again. The sound of graduating seniors is in the air, and once more, a lot of us are on the hunt for a few great graduation gifts. When finding gifts for any occasion, I really appreciate buying gifts that are made from recycled or sustainable materials from companies that care about the environment.
EcoPlum
is a sustainable online retailer that provides gifts that meet all of these criteria. There are a bunch of
wonderful gifts
on EcoPlum's site, but here are a few that caught my attention:
Recycled wood business card holders, candle holders, office caddies, planters and jewelry organizers. All of these are made by hand from reclaimed deck parts. They are beautiful, unique and give new life to materials that would otherwise be thrown into a landfill. Prices range from $27 to $43.
Vintage vinyl journals. All of the journals are handcrafted from recycled environmentally friendly paper, a genuine vinyl album, and are 100 percent made in the USA. Because the journals are made from vintage albums, there may be slight imperfections in the front and back covers, adding to the uniqueness of the item. This would be perfect for that graduate in your life who loves music, and you could even tape some cash into the first page to make this an even more perfect gift. Retail price is $34.99.
To check out more sustainable gifts from EcoPlum, visit
http://shop.ecoplum.com/
. Recycled glass is another favorite material for me to search out when finding gifts to give, and jewelry made from sea glass is a beautiful way to tell that special graduate they are loved. It is so amazing how the sea takes discarded things and creates such a lovely material. One of my favorite places to find jewelry made from sea glass is Coastal Studio Eight. Jenna Garzaniti, the owner of Coastal Studio Eight, spends hours combing the beaches of Monterey to find the pieces of glass and other found objects that she transforms into wearable works of art. The pieces range in price from $20 to $81, and custom orders are also allowed.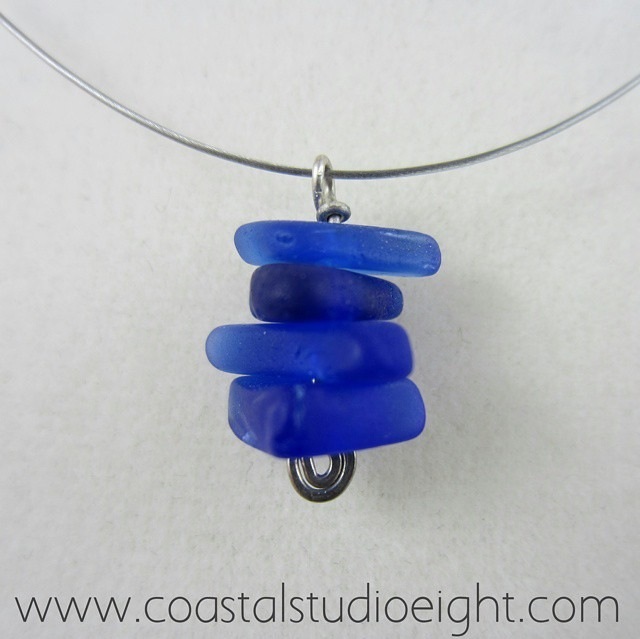 To see more of Coastal Studio Eight's jewelry, visit
http://www.coastalstudioeight.com/
. When I saw this next item, I actually thought it was perfect for my hockey-playing nephew and my hockey-loving husband (Father's Day is also right around the corner). It is a set of barbeque utensils made from recycled hockey sticks. These repurposed sticks have retired from their days of slashing and slap shooting to help your favorite grad with a grill. The set is complete with a spatula, fork and a set of tongs. Retail price is $59.95. This BBQ set is made by UncommonGoods, which strives to work in harmony with the environment. The company's catalogs are printed on recycled paper (30 percent post-consumer waste), and all merchandise is produced without harm to animals. Furthermore, there are many products made of recycled materials. To see this handmade item, visit
click here
, and while you're there, check out all the other fun items Uncommon Goods stocks. I recently stumbled on this last company while busy tweeting. Hug of Nature has beautiful loungewear and some lovely jewelry. Probably not your traditional graduation gifts, but this company is committed to making its product in an environmentally friendly manner while being ethically and socially responsible, so give them a look. Remember, you know your graduate better than anyone.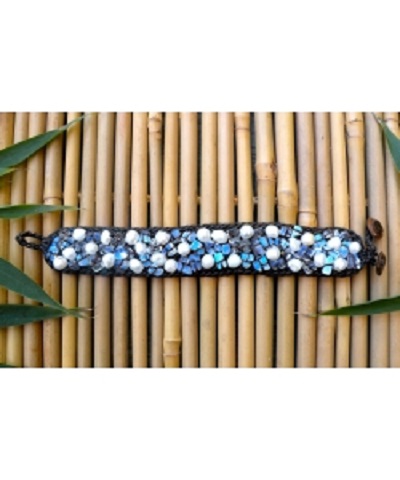 For more information about the products at Hug of Nature, visit
http://www.hugofnature.com/
.
Success is like a mountain that keeps growing ahead of you as you hike it… Err in the direction of kindness. ~George Saunders