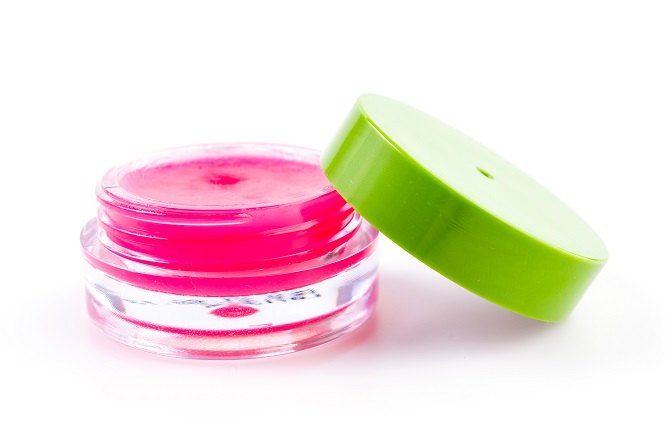 Everybody loves and appreciates the soothing – and often flattering – effects of a good lip balm. There are so many different options on the market, which can feel a bit dizzying when perusing the aisles. From tinted glosses that moisturize to beeswax-based, all-natural salve, the options are endless. While many use balms to accentuate, others find these products are the only way to help aid in the battle against chapped and dry lips – especially in cold and dry climates.
Are all lip balms natural?
Unfortunately for consumers, not every lip product out there is free of questionable ingredients. Some scientists have accused large balm manufacturers of adding irritants to their recipes in order to make lips become dependent on their products. This may seem outrageous, but it is not an uncommon concern. In addition, the lip balm market brings in nearly $100 million dollars a year, taking hard-earned cash out of your pocket. Instead of never-ending impulse buys that don't seem to work, you can make your own DIY lip balm, guaranteeing only the best ingredients since you will choose them. Homemade lip balms are easy to create and make great gifts for yourself and your loved ones. Check out some of these great recipes!
Coconut & Tea Tree Oil Lip Balm – This delightful and effective lip balm only requires four ingredients: beeswax, coconut oil, vitamin E oil and two to three drops of tea tree oil. Many homemade lip balms contain beeswax and it can be purchased in bulk from most natural food stores. The coconut oil will smell incredible and the vitamin E and tea tree oils have multiple health benefits, including moisture retention and sun protection. The tea tree oil works to fight bacteria, meaning this balm will last and last. Check out the full instructions here.
Two-Ingredient Lip Gloss

– For a simple DIY gloss great for all ages, this recipe could not be better. Your kids and girlfriends alike will fawn over the shimmery gloss that is made from un-petroleum jelly (a mixture of plant oils and beeswax) and edible pearl dust – mostly used in baking. If you would rather use plain color dust for a less glittery effect, that works just fine too. Fold small amounts of dust into the jelly until you reach the desired color. The result will be a unique and shiny gloss that you could darken or lighten at a moment's notice. Sparkly
Strawberry Lip Balm – Speaking of a bit of glitter, sweet and sparkly strawberry lip balm is excellent recipe for those who require the moisturizing powers of a balm but who want a little touch of glamour. This recipe is a tad more complicated than the previous ones as it requires a few more ingredients, but this website features a great step-by-step guide and super cute printable labels for your containers. This is another recipe that would be wonderful as a DIY present for colleagues, teachers or that favorite neighbor.
Honey Maple Sugar Scrub – To gently exfoliate and moisturize your lips, a sugar scrub once or twice a week is a must. This sweet sugar scrub is made out of ingredients you probably have in your pantry, meaning you can indulge in a tasty and softening DIY scrub any time you wish. If you do favor the flavor of maple syrup, you can mix things up by using different extracts such as almond or vanilla. Beautylish has a cute picture guide that will invigorate your at home spa sensibilities.
Mint Chocolate Lip Gloss – Yes, you read that right – this lip-gloss does contain chocolate. In addition to semi-sweet chocolate chips, this rich and conditioning gloss includes almond oil, peppermint extract and cocoa butter. Since there are no preservatives in this DIY lip treat, it will eventually expire. Store in a cold place when not in use and then bust it out for an irresistible gloss that will attract lots of other sweeties. Check out the full recipe here.
Lemonade Lip Balm – Just in time for summer comes this all-natural balm that will perk you up while keeping those lips supple all day long. The base for the balm is beeswax, coconut oil, cocoa butter and Shea butter along with edible lemon essential oil. Make sure that whichever lemon oil you choose is safe to ingest, as many commercial essential oils are not. Small batches of this balm placed in a cute tin would be a lovely favor for a summer wedding or shower. For all of the details on this delicious balm, check out the Pretty Handy Girl blog.