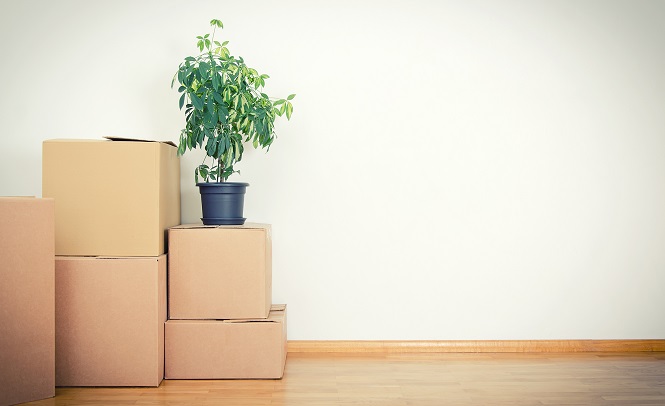 Graduation season is upon us and while the happy students prepare for life in the real world, they get one of their first tastes when they move out of the dorms for good. Many students have never "rented" an apartment or home before and may not be aware of all of the rules and regulations. This isn't like leaving home – you actually have to do all of the work, including cleaning. If a college's move-out rules are not followed, students can be charged fees – just like when moving out of a privately owned apartment or housing unit. Most colleges and universities provide students with dorm move-out checklists that outline exactly what needs to be done before the keys are handed in. This usually includes returning college-owned furniture to their original spots, removing any and all personal belongings and, of course, basic cleaning. But many students, unfortunately, do make some mistakes when tossing out those old pizza boxes, broken cell phones and beanbag chairs. Read this guide to make your transition out of college as smooth and sustainable as possible.
Clean your room inside and out and make it count
Tossing your garbage down a chute and spraying some air freshener around your dorm room will not cut it when it comes to inspection time. Every nook and cranny of the unit needs to be scrubbed, vacuumed and polished. Many colleges are quite strict when it comes to move-out cleaning and penalize students whose rooms do not meet standards. Grab some
natural cleaning
supplies, organize your recyclables correctly and get that dorm room sparkling like new again. This will also get students used to living in professionally managed rental homes, which are often even stricter about move-out cleaning than a school.
Do not assume every item can just go in a dumpster
A common sight among college neighborhoods every spring is the large pile of random trash, furniture and black-light posters in front of every dorm building and student house. While some garbage collection services do pick up these items, many do not and items that may be of good use sit outside in the rain and heat only to eventually be picked up – with the exiting tenants footing the bill. Instead of throwing every single item you have into a dumpster or a pile on the curb, do your job right the first time. The best way to get rid of used furniture, clothes and school supplies is to donate them – especially if the items are in decent condition. Many colleges have programs in place to pick up things that students want to donate, so make sure to look into this. In addition, lots of larger organizations such as Goodwill and Salvation Army will pick up large items for you – cost free. If items are not usable and need to go, contact the trash service to see if there a cost to have the stuff picked up and disposed of properly.
Plan ahead to avoid stress
Procrastination is a bad habit that lots of people share – especially in college. But waiting until the last minute to pack, clean and completely move out of a dorm or student apartment is a big mistake that can lead to a very stressful day. It may be difficult to think about cleaning a dorm room when there are finals, job interviews and summer internships on the mind but having a plan and working ahead will ensure a smooth transition to adulthood. Work a little bit each day in the two weeks leading up to move-out day – start going through personal items and deciding which ones you want to keep or toss. If you have a lot of large items that will need to be moved, ask people for help ahead of time. Keeping up on cleaning throughout will also help, as it may shorten the massive scrub down the day you must vacate. Additionally, it will help you to avoid the dumpster pile mistake listed above.
Remember to recycle or reuse those moving boxes
Whether you've moved into your first grown-up apartment or are crashing with the parents for the summer, you surely have at least a few cardboard boxes left over from the trip. These containers may be marked up or dinged, but they may still be reusable. Some companies like U-Haul will buy back cardboard boxes in good condition, allowing you to re-coup some of your moving costs. You could also break them down and offer them on Craigslist – there's a good chance that someone out there will take them off your hands. And of course you can always recycle them, ensuring that the cardboard gets processed in the correct way.