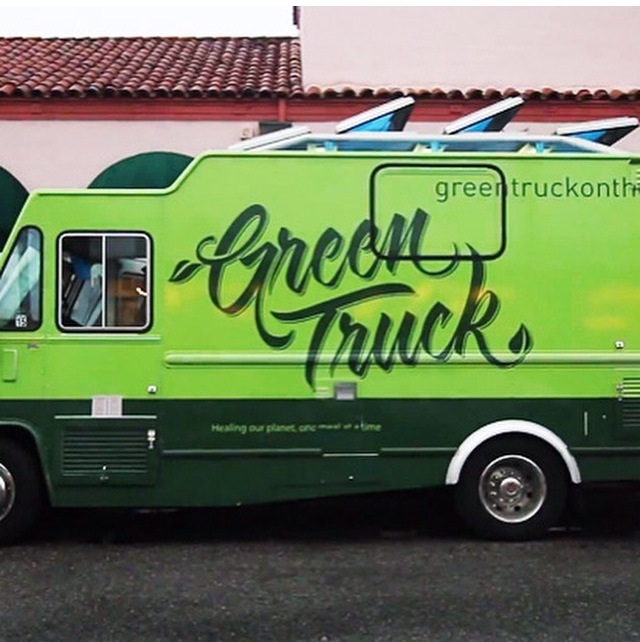 OK, I'll admit it: I am a bit of a food snob. But, in my defense, I come by it naturally (pun intended). My parent's own a certified-organic farm in Wisconsin where they raise certified grass-fed organic beef, lamb, organic eggs and raspberries as well as have numerous fruit trees and honey bees. They have ingrained in me the reasons to farm without toxic chemicals and the wisdom of letting your animals eat the foods that keep them the healthiest, naturally. I have also done enough research to know that eating foods produced with genetically modified seeds and chemicals is not what I want to be feeding my children – not to mention how all these processes impact the environment.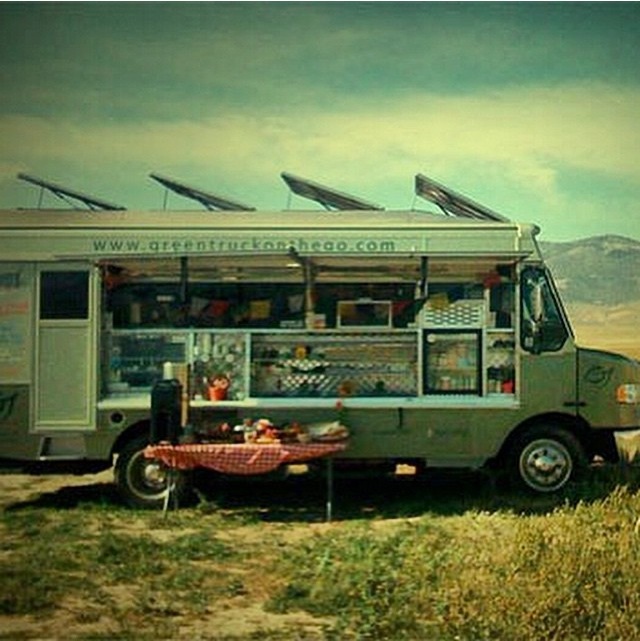 I want to know what is in the food that is going in my family's bodies. So, when I find people and businesses who share that dedication to clean eating and are concerned about the environment, I want to shout it from the rooftops, or at least write about it. One such company is Green Truck. This food truck and catering business doesn't miss a thing when it comes to great food and sustainability. As I was doing my research, I was amazed time and again at the lengths this company goes to in "Healing our planet one meal at a time."
Here are a few examples:
The Green Truck production kitchen is run by solar power. The vegetable oil used in cooking, along with oil from other food service companies in the Los Angeles area, fuels the trucks.

The containers, bags, plates, napkins and flatware used are made from either recyclable or bio-compostable materials rather than plastics or petroleum-based Styrofoam.

The packaging that is compostable is delivered back to the farms where Green Truck sources their ingredients to be composted.

Green Truck reclaims all the water it uses on the trucks and wash the trucks with it at the end of the day.
Then there is the menu:
All of the ingredients are either local, organic, sustainably raised (such as line-caught small tuna) or vegan.

The Mother Trucker vegan burger is one of their most popular items. It is a made-from-scratch veggie burger, made with local, organic vegetables topped with mixed greens, tomatoes and hot pink trucker sauce, which is made from house-made ketchup, organic beets and vegannaise.

For the meat-eaters in the group, Green Truck also has an Organic Pesto Chicken Sandwich, a Cheese Burger made from grass-fed beef, along with other seasonal delicacies.

Green Truck's menu options are rotated frequently based upon local, organic and seasonal availability.
Green Truck also does production catering, weddings, office and private parties of all sizes. To find out more about Green Truck, visit
http://greentruckonthego.com/
. And, if you are in the Los Angeles area, follow Green Truck on Twitter @GreenTruck to find out where you'll be getting your next lunch. Like the sign on the side of the Green Truck says, "Pay the farmer now, or the doctor later."