Birthdays can be a little bit of pain at times. Sometimes it's hard to know what to get certain people (what do you get the person who seems to already own everything?), and buying a new token or trinket purely for sentimental birthday traditions can feel a little wasteful and lazy. But there's an easy way to put the heart back into your gift giving. Giving gifts made from recycled items can fit in with your sustainability goals and add a creative flair to any gift. A creative, upcycled gift will say "I actually thought about this" versus "Here, I got this as an afterthought at Wal-Mart today." Whether you want to buy or make your own upcycled gift, below are some great ideas for that special person in your life.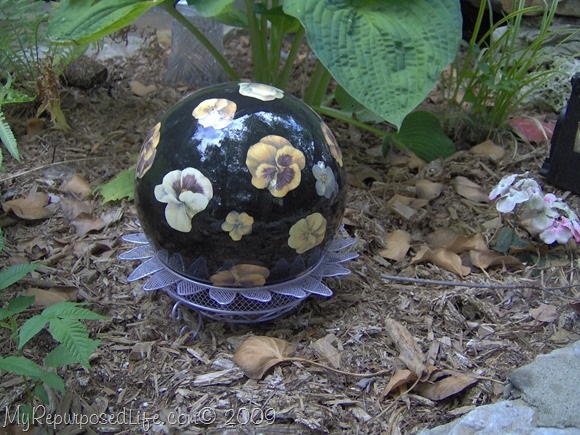 1. Upcycled Gazing Ball
Have an old bowling ball lying around from that league you swore you'd get back to (for the past 15 years)? This would make a great yard ornament for the gardener or amateur landscaper in your life.
My Repurposed Life
has a great tutorial on how to make your own. It was essentially made by applying decoupage elements to the ball. Several layers of polyurethane protect the decorative elements and add a nice shine.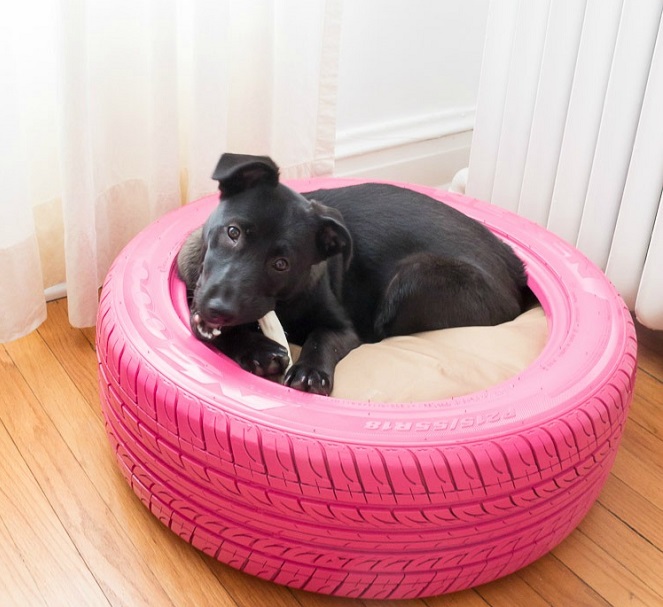 2. Tire Dog Bed
You'll surprise your dog lover friends with this idea. The spray paint job on the tire makes the bed pop and look like an oversized dog toy themed design element. You can find a full tutorial with photos at
Practically Functional from Jessi Wohlwend
.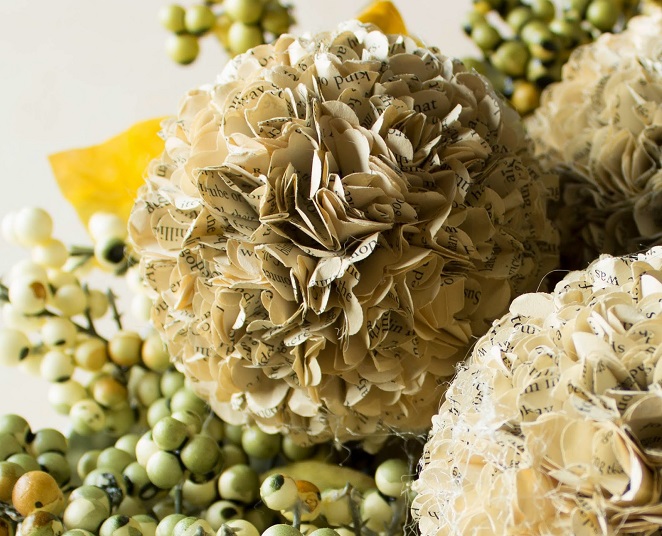 3. Book Balls
Your bibliophile friends and family will rejoice at this gift. Since the world is awash with old books no one's reading anymore, this is a great way to upcycle old books. They're also far easier to make than they look (you just push some cut-out book pages into a Styrofoam ball). You can find the full tutorial at
Muslin & Merlot
.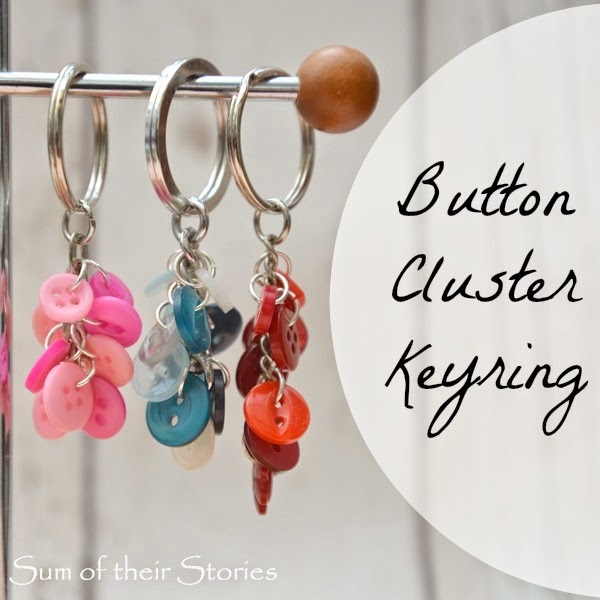 4. Button Key Ring
If you need a little trinket to go with another gift, here's a great way to reuse old buttons. It'd look cute taped to another wrapped gift or be an extra surprise when thrown into a gift bag. The full tutorial for this one is at
Sum of their Stories
.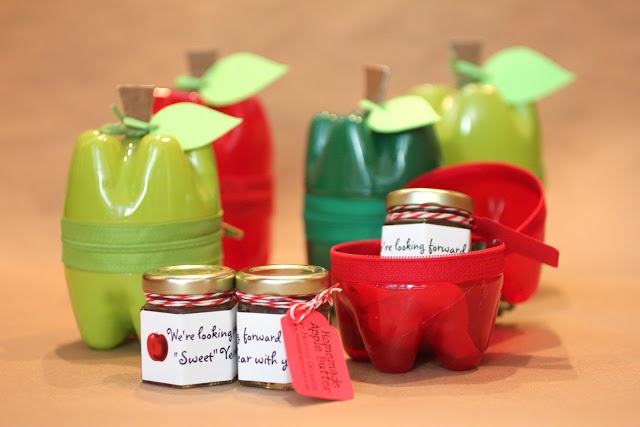 5. Plastic Bottle Containers
If you have a teacher to give gifts to, this idea is a clever take on giving him or her an apple. The container would also be great for holding school supplies. It was made from recycled plastic bottles. You can view the tutorial at
Repeat Crafter Me
.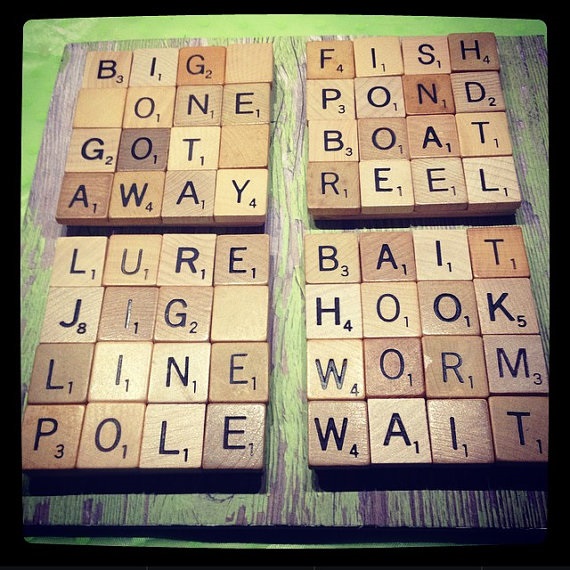 6. Scrabble Coasters
Here's a great idea for classic board game fans, or just literature fans. These specific coasters are geared towards fishermen, with words like lure and bait. They're truly a versatile gift that can be tailored to any interest based on the words chosen. These specific ones can be found from
CelebratingTheMoment at etsy
.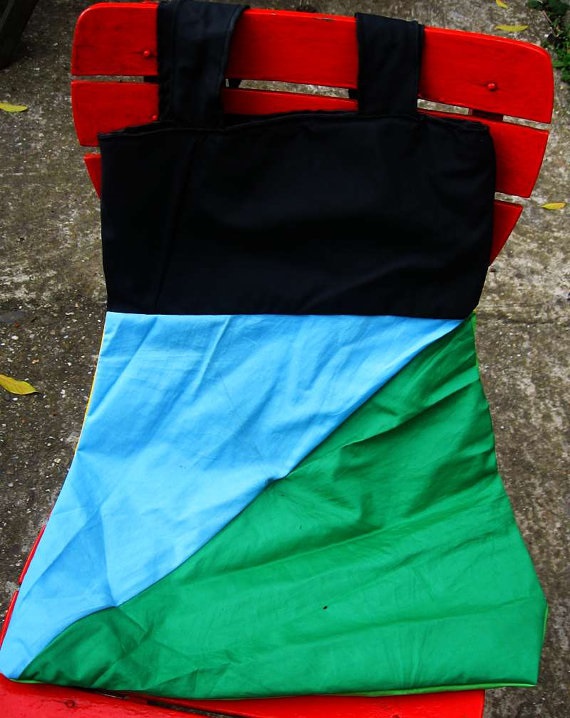 7. Umbrella Tote Bag
Tote bags are a good general gift to give to the beach enthusiast in your life or someone who is all about reusable bags. The material was salvaged off some old, broken umbrellas. It's a clever idea for making a waterproof tote. It was made by
Lauratoaccessories at etsy
.
8. Scrabble Clock
Here's another great gift for the board game fan in your life. As the picture shows, the backing was made out of an old scrabble board. It can be set on a desk or used as a wall clock. This project is also from
CelebratingTheMoment at etsy
.
9. Clef Necklace
The music enthusiast in your life will appreciate this necklace. It would be great for music teachers as well. This necklace was also made from an upcycled Scrabble tile. It's also available from
CelebratingTheMoment at etsy
.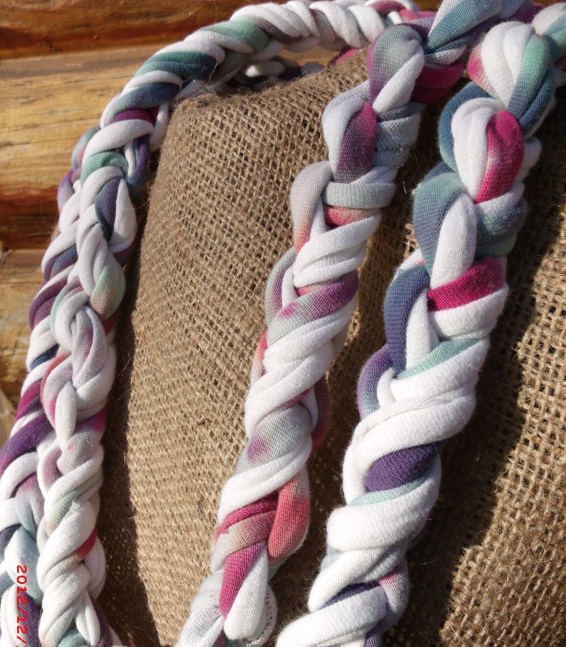 10. Shirt Scarf
Here's one of those general gifts that would be great for a wide array of people. Who doesn't need a warm scarf, especially in areas that still have wet, nippy days this time of year? Since it's spring, it could also be warn looser and used as a fashion element. It was made from upcycled t-shirts by
ElmWoodsHomeStead at etsy
.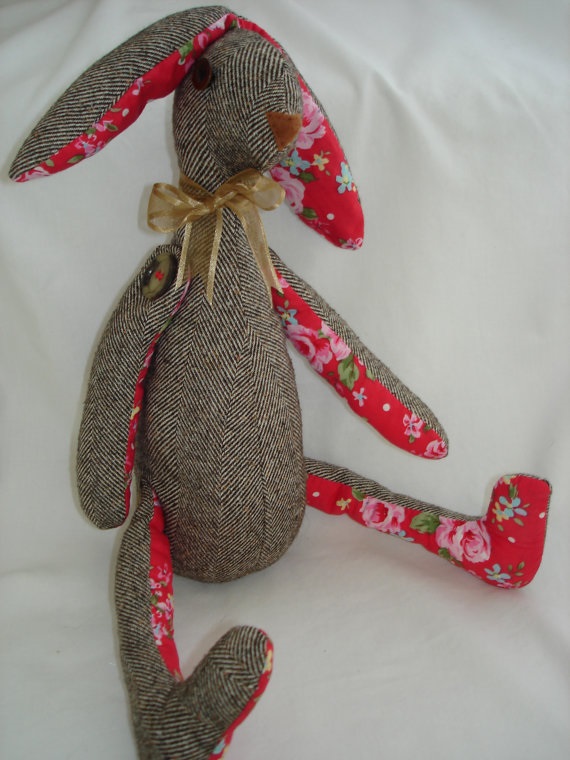 11. Upcycled Stuffed Bunny
And finally, here's a wonderful gift for any child. Heck, it could even be given to an adult as a collectable. The toy has a very classy, vintage feel, and the fabric was upcycled. It was made by
LittleLambHandmade at etsy
.