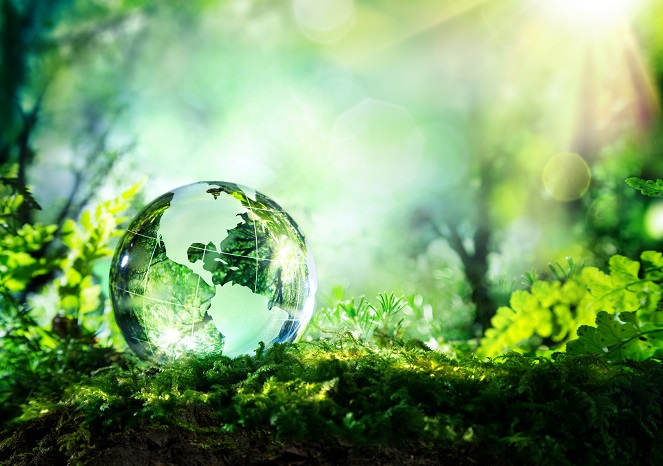 We've all heard of global warming and its negative impact on the planet. Our environment is constantly changing as a result of everything from pollution to carbon emissions. However, not everyone is aware of the seriousness of the issue. Furthermore, additional education could be encouraging people around the world to take environmental problems seriously. World Environment Day is the United Nations' effort to
raise awareness
of these issues and encourage action on behalf of the environment. In 2015, the annual event will be celebrated on June 5 (today!) around the globe, but what exactly is WED? Where did it come from, and why should you participate?
A brief history of WED
WED is specifically designed to help individuals realize they have a responsibility to care for the planet as an inhabitant, according to the United Nations Environment Program. The idea for a specific day to be conscious of the environment
was born back in 1972
. Today, WED is still going strong around the world, celebrated by more than 100 countries. "Although individual decisions may seem small in the face of global threats and trends, when billions of people join forces in common purpose, we can make a tremendous difference," said United Nations Secretary-General Ban Ki-Moon.
A look back at 2014
Every year, WED has a theme. Last year, WED's theme was "Raise Your Voice Not the Sea Level." The idea was linked to the UN's designation of 2014 as the International Year of Small Island Developing States. The main event and celebration was hosted by Barbados in the Caribbean, which has played a large role in leading solar power initiatives. WED 2014 generated an ample amount of publicity, recording more than 2.5 million visitors to its website between January and June 2014. On social media, WED was among the 10 most talked about topics in countries including Spain, the U.K. and Mexico on June 5. The challenge itself received 6,437 pledges and 3,000 WED activities were registered online. "Planet Earth is our shared island, let us join forces to protect it," said Ki-Moon, at the time of the WED 2014 launch. The number of pledges and activities were triple the amount recorded over the two previous years. WED continues to grow in popularity as people become more aware of the problems facing our planet.
Preparing for 2015
The theme of WED this year is "Seven Billion Dreams. One Planet. Consume with Care." The UN provides additional explanation of its concept for those who want to participate on its website. "The well-being of humanity, the environment and the functioning of the economy, ultimately depend upon the responsible management of the planet's natural resources," the organization wrote. "And yet, evidence is building that people are consuming far more natural resources than what the planet can sustainably provide." At the rate at which we are consuming and producing products, we will need three planets to sustain our current way of living by 2050. Of course, this simply isn't possible, which is why WED is aiming to raise awareness of our grim future. This year's theme is geared toward living sustainably, which breaks down into doing more and better with less. In short, environmental impacts should not be a by-product of economic growth.
Taking part in WED 2015
The United Nationals Environment Program takes note of the activities hosted in honor of WED around the world, and it does so through accounting for registered events. On the
official website for WED
, you can let the organization know how you intend on taking part in the big day. Some of the information you are asked to provide is your name, the group you are working with (e.g., youth school, church), number of participants and a description of the activity. You can also upload videos and photos to display your project. If you aren't necessarily holding an event or you don't want to register, you can raise awareness of WED 2015 on social media. The official hashtags for the event are "#WED2015" and "#7BillionDreams." Additionally, the UNEP is encouraging the use of "#WorldEnvironmentDay" and "#just1thing" on the actual day of the event, June 5.
The movement around the world
Although you might just be hearing about WED for the first time, there are plenty of people around the world who are
already taking action
. For example, more than 2,000 people attended the Go Eco No Ego World Environment Day fair in Cyprus on May 14 and 15. Locals and students from Eastern Mediterranean University spread the word about sustainability issues and hosted speeches on stage. Nine schools in the Almora, Uttaarakhand, region of India intend to present innovative ideas for going green with models on WED. Officials from state governments have been invited to attend the event and learn more from the students themselves. Five schools in the Nadi District of Fiji will focus on recycling by presenting art projects composed of recycled materials. There will also be school-wide activities designed to inspire other students to make similar art pieces. Additionally, children and teachers will be able to participate in tree planting, composting and clean-up around the facilities. Although it may seem like you need to put a massive effort into participating in WED, the fact of the matter is a little bit goes a long way. Simply learning more about sustainability and recycling can allow you to celebrate with the rest of the world.
Sustainability: Fast facts
In order to understand
why
you should be investing more time and effort into the planet, it's important to take a look at some of the facts surrounding the environment.
We throw away more than 25 million plastic bottles every hour,

according to Boston University

.

Around the world, we use 1 million plastic bags every minute, which amounts of 2.2 billion gallons of oil every year.

It takes 390 gallons of oil to produce 1 ton of paper.

Every person (that means you!) uses two pine trees' worth of p

aper products each year.

Americans create 27 percent of the world's garbage annually.
However, recycling has increased seven percent over the past five years. Participation in events like WED can not only raise awareness of these issues, but nudge the general population toward a more positive future.