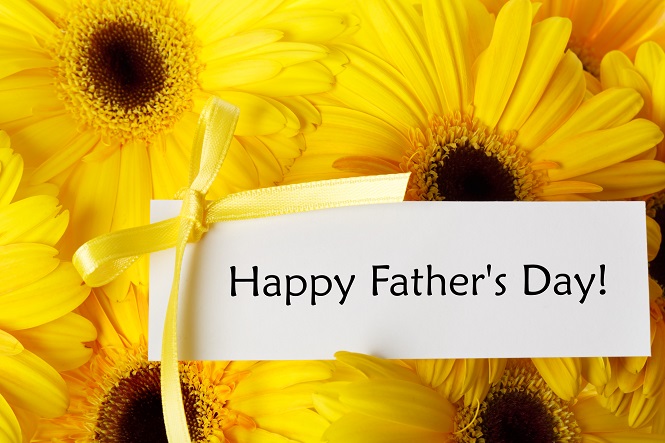 Father's Day is coming up fast, and if you haven't worked out something to get the special dad in your life, fear not – there are plenty of DIY and upcycled gifts you can make right in your own home! From DIY shaving oil to homemade hot sauce, there are tons of awesome ideas out there for quality and creative DIY Father's Day presents. Allow your kids (if old enough) to help out as much as possible – their contribution will help them feel included and will instill a love of creative DIY at the same time. Check out these 10 super cool upcycled and DIY Father's Day gifts. They will surely inspire you and your children to give dad a special and unique homemade gift.
World's Greatest Pop Jar
This ultra-adorable project
will get everyone in the family hyped – because it's mainly based on sugary candies. Yes, you will have to buy some if you don't already have any, but the idea is so fun you may just have to splurge. The idea is to fill a mason jar full of "pop" related items, such as soda pop, Ring pops, Pop Rocks – you get the idea. Add a small label that says "World's Greatest Pop" with some ribbon on the outside and voila! A tasty and punny gift perfect for dads of all ages.
Homemade Hot Sauce
Gourmet hot sauces are all the rage right now, especially among lovers of the grill.
This website
has 14 different homemade hot sauce recipes, including noteworthy creations such as Passion Fruit, Colombian and Peach. Most can be made with ingredients around the house and presented in a mason jar or other upcycled container. The great thing about this gift is that you can make double or triple batches to bring to that upcoming 4th of July barbecue.
Vintage Record Clock
Music-loving dads will definitely dig this rad clock made out of an LP record and a simple clock kit (available at any craft store). Paint or place a clock faceplate in the center of the record, where the label usually is. Follow the instructions on your clock kit to install properly – it should be pretty easy. This project can be done a number of ways, but
this blogger
chose to go with a clock kit and a bigger faceplate. Whether you glue it there or have the kids paint it on, any hip dad will love his new vintage record clock – perfect for the office or at home.
DIY Father's Day Trophy
What better way to honor the World's Greatest Dad than by having his own personalized trophy made by the ones who want to honor him? This project is super easy and can be done entirely with things you have laying around the house. The idea is to cut out a trophy-shaped piece of cardboard and then decorate it. Let kids choose their own materials such as pasta, beads, plastic jewels or other small objects you have laying around the house and have them glue them onto the cardboard trophy. Once the glue is dry, spray paint the trophy gold. You can always add extra embellishments after painting, such as photos or multi-colored plastic stones – check out
this blog
for inspiration.
DIY Pre-Shave Oil
Another hot trend among hip dads is the use of specialty products for their face – and facial hair. Mustache wax and hair pomades have been around for centuries, but one popular item making its way up is pre-shave oil.
This DIY recipe
is simple to concoct – it's made from grape seed oil, olive oil and an essential oil of your choice for scent. That's it! The oil is used before shaving to prep the skin and leave it feeling smooth and silky. Pour the mixture into a vintage liquor or medicine bottle, attach a cute label and you have a cool and modern gift for dad.
Personalized Best Dad Mugs
This is a great first Father's Day gift as it's easy to make and requires little to no work. Head to the dollar store and grab a couple of plain white mugs and some Sharpie markers. If your kids are older, allow them to personalize the mugs the way they want to. If you have infants or toddlers, outline the word "Dad" or the verbiage of your choosing and help your children to color the mug. Put the mugs in an oven set at 350 degrees for about half an hour to let the marker set. Check out
this step-by-step tutorial
for more information.
Roll-Up Tool Organizer
Perfect for the handy dad on the go, this DIY tool organizer is made from denim, which should be easy to find lying around the house, especially if you have a child that grew two sizes since summer began. This project does require a bit of sewing know-how, but it's in no way rocket science. Read
this full tutorial
to see how to make a denim roll-up wrench holder with a masculine leather strap. If your sewing skills are totally up to snuff, you can always use a lighter fabric such as a thicker cotton – these are a bit easier to work with and still look great.
King of the Grill Pan
Similar to the DIY mug mentioned earlier, this project instead uses a ceramic baking dish, similar to one you would serve grilled meat on. Your children can dip their hands in orange and red paint in order to create the lion's mane on the bottom of the dish. Draw a happy face on the mane, write, "Daddy is King of the Grill" around it and then stick it in the oven to set. Any grill-enthusiast papa would adore this gift but beware – their grilling egos may go through the roof!