Background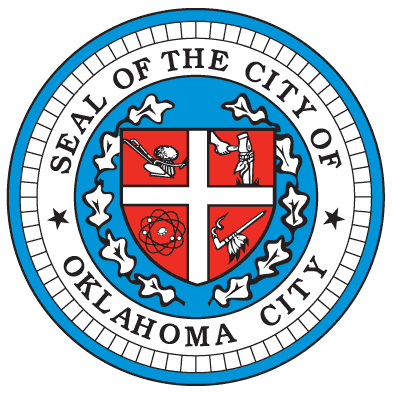 The capital of the Sooner State, Oklahoma City (pop. 599,199) is also the state's largest city and the hub of its largest metro area, home to some 1.3 million people. OKC, as it is sometimes known, is also an Okie leader when it comes to recycling, acting as the state's nexus for progressive waste management. Trash and recycling pick-up go hand in hand here, where "Little Blues," or short blue recycling bins, find a home next to "Big Blues" for trash.
Materials recycled
Oklahoma City offers single-stream pick-up curbside. The city sorts recyclables so residents don't have to, making recycling easier. The city offers "Little Blues" to any household on the normal trash pick-up route, and residents can fill them with many recyclables, including:
Plastics: Plastics #1 through #7 (emptied and rinsed). No Styrofoam or polystyrene.
Paper: shredded paper, paper bags, mail, newspaper, catalogs and magazines, junk mail, paperback books and phonebooks. No cardboard.
Aluminum:Tin cans, steel cans, aluminum foil and trays (rinsed; no need to remove labels).
Glass: Bottles and jars, any color (no lids; rinsed).
Frequency
Recycling pick-up is offered during normal trash pick-up times. Oklahoma City residents must place "Little Blues" next to "Big Blues" by 6 a.m. day of service and return them to their property by 8 p.m. the following day at the latest. The city also provides pick-up of bagged yard waste placed next to the bins. The city itself offers pick-up for some 69,000 households, while contracted crews pick up for another 91,000.
Other programs
Oklahoma City offers a "beyond the bin" recycling drop-off resource page for residents to properly dispose of hard-to-recycle items, including air filters, aluminum scrap, appliances, auto parts, car batteries, disposable batteries, rechargeable batteries, electronics and accessories, books, bubble wrap, carpet padding, CDs and DVDs, CFLs, clothing, cooking oil, copper, cardboard, fishing line, foam pad, hangers and dry-cleaning bags, household hazardous waste, printer cartridges, juice cartons, lead, scrap metals, motor oil, pallets, paint, plastic bags, plastic wrap, tin cans, water filters, insulation and wiring. The city's Utilities website has a listing of all of the local locations.
More information
Visit the
City of Oklahoma City website
for more recycling program info.