Pets have a way of putting a smile on our faces. They're quirky, they're funny and they provide unconditional love. Pets aren't just our best friends but they improve our well-being in so many ways. But despite how much we love dogs and cats, there is still a pet homelessness problem in the U.S. According to
ASPCA
, approximately 7.6 million companion animals enter animal shelters nationwide every year. Of those, approximately 3.9 million are dogs and 3.4 million are cats. Because too many people give up their pets, and too few people adopt from shelters or rescue groups, each year approximately 2.7 million of them are euthanized (1.2 million dogs and 1.4 million cats). This number could be drastically decreased if more people decided to adopt a recycled pet!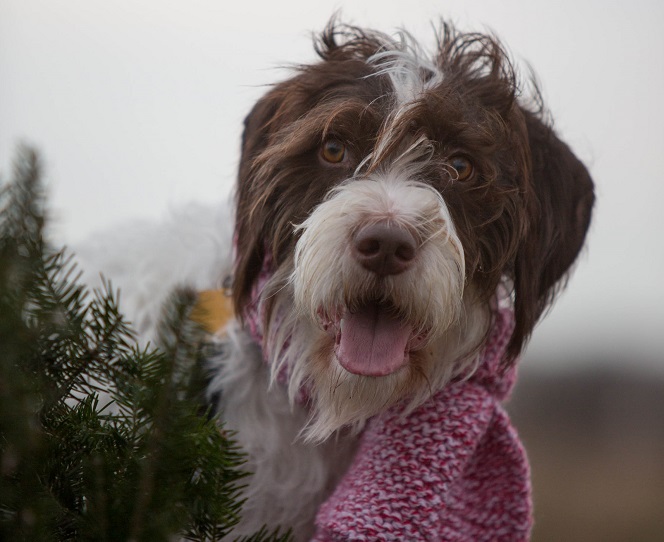 This is Tuckerman, my purebred Wirehired Pointing Griffon. He was found on
RescueMe.org
, a website dedicated to "helping more people adopt purebred and mixed animals from individuals, families, shelters and rescue groups needing to place them in an emergency." Tuckerman was specifically bred to hunt but was given up because he had no interest in hunting. Now that the pressure is off of him, he lives a happy life with my husband and me, playing fetch, swimming and eating lots of treats.
The Human Society
explained that it's is a common misconception that animals end up in shelters or with rescue groups because they've been abused or because they've done something "wrong." But actually, the majority of animals end up on the street because of "people reasons." One reason is that many strays are lost pets who got away from their owners and don't have proper identification, and another is because owners give them up due to things like a divorce, a move, lack of time or financial constraints.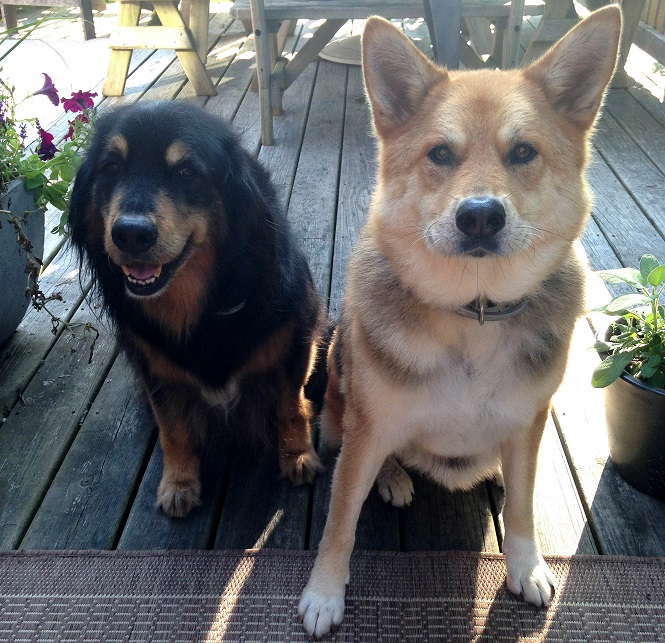 This is Willy and Maggie, two rescue dogs that live in Rhode Island with their owners, Erik and Maaike Bernstrom. Willy was rescued from a shelter in Massachusetts, while Maggie was a Hurricane Katrina rescue. When they aren't taking walks on the beach, Willy and Maggie accompany the Bernstroms, and their daughter, Harper, on hikes and family vacations. "So many animals deserve a good, healthy home," Maaike said. "In our opinion, is there any other way to shop for a pet? Adopted dogs are the best!" But, a large majority of people still choose to go for the breeder-bred animal, whether full bred or a designer mix. This demand is what fuels the growth of cruel puppy mill operations, which pump out puppy after puppy, many with medical problems, simply for profit.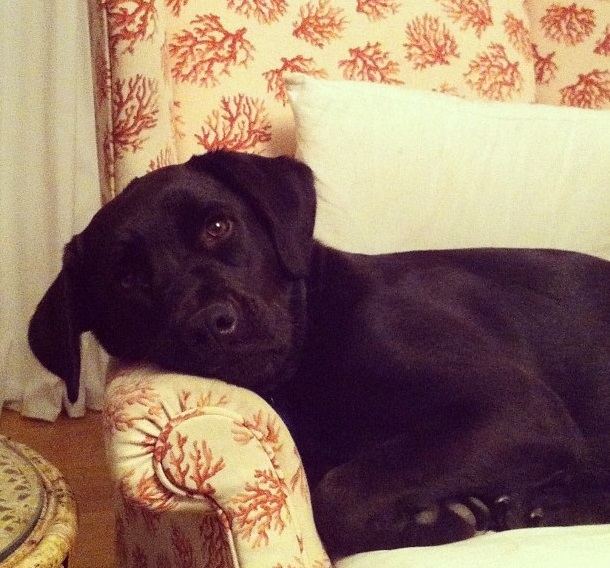 Many people don't realize that animal shelters and rescue groups are brimming with happy, healthy animals that are just waiting for someone to take them home and welcome them as a member of the family. Or, in Tuukka's case, to lounge on the coach.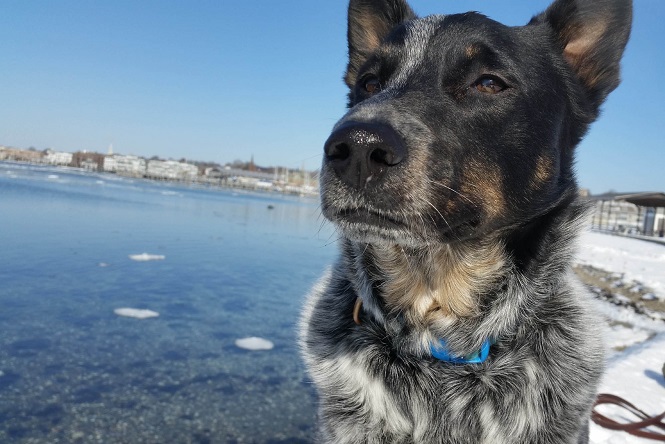 Meet Rio. He came from a farm in North Carolina where Australian cattle dogs are quite popular, but neutering, apparently, is not. He made his way to
the Potter League
, an animal shelter located in Middletown, Rhode Island, that receives approximately 2,000 dogs, cats, rabbits and other small animals annually. "We asked to be added to the puppy list at the Potter League and visited several times, but it wasn't until we met Rio that we knew we'd found our match," said Meaghan Edenbach. "He was instantly friendly and appeared to have a lot of spunk but a gentle soul." Like many shelters, the Potter League screen animals for specific temperaments and behaviors to make sure each family finds the right pet for its lifestyle. In addition, most shelters give vet examinations and vaccinations to animals when they arrive. They are also spayed or neutered prior to leaving the facility. Additionally, the Potter League's behavior staff is available to help with any behavior problems that adopters may experience with their new family member. Meaghan continued, "There was never any doubt for us that we'd get a shelter or rescue dog. We didn't know if it would be old or young, a specific breed or a mutt. We just knew we wanted a smart pooch that could be our pal. With one young kid at home and one on the way, adopting a puppy was a big commitment, and we knew it would take a lot of work to train such a high-energy dog. That was the hard part. Four years later, loving him is the easy part – even if he is still a complete nut. But then again, he probably picked the right family."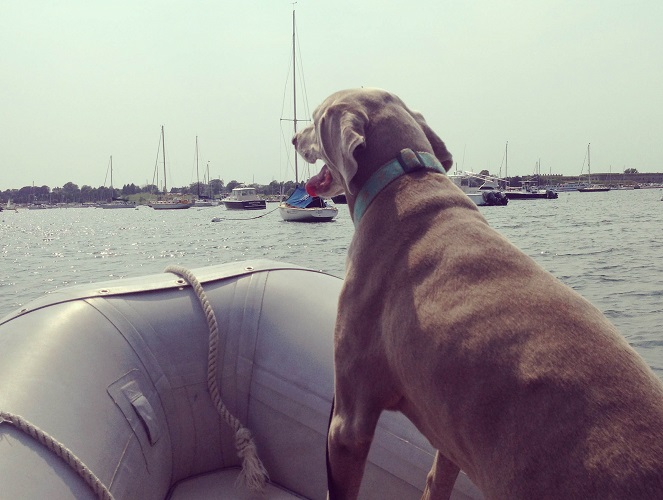 Hayley, a purebred Weimaraner, was also adopted from the Potter League 10 years ago. Her owner, Ted Slee, said, "Hayley and I rescued each other in 2005 when she was about 16 months old. She immediately joined the family and has been the best partner in crime ever since!" There is something so special about adopting a pet and knowing that you've saved its life. When Tuckerman sits by my side in my office and stares up at me (like he is right now as I type this), there is almost a twinkle in his brown eyes that says, "Thank you." It's a connection that I think most adopted pet owners experience. And when you adopt from a private humane society or animal shelter, rescue group or the local animal-control agency, you'll actually be helping to save two lives, not just the pet you adopted, but also a homeless animal somewhere out there that can be rescued because of the free space you just helped to open up.