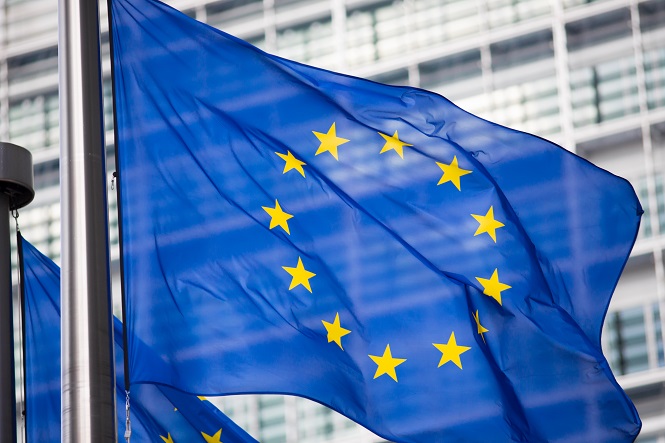 With technology advancing more rapidly than ever before, it's little surprise by the increasing numbers of discarded cell phones, computers, stereos, TVs and anything else that requires batteries or electricity for operation. While enhanced technology has most certainly made our lives easier in some ways, it has caused complications in other areas. Case in point: e-waste, that catchy abbreviated term that refers to unwanted electronics, including those oh-so-1980s VCRs and obsolete, clunky desktop computers that were all the rage not that long ago. The growth in e-waste has been a problem across the globe, although a series of new efforts in recent years, heavy on recycling emphasis, have been implemented in a number of countries, including those within the European Union. Twenty-eight countries – referred to as "member states" in this context – make up the EU. Some of the larger participants include France, Germany, Italy, Poland, Spain and the United Kingdom. While out-of-vogue technology may appear worthless to the average person, most devices are made of valuable materials that can be extracted. Some cell phones, computers, televisions and other household products include such earth metals as copper, gold and silver. In August 2012, officials at the helm of the EU embarked on a grandiose plan to address what some considered an e-waste crisis across many of the member states. This piece in The Guardian newspaper (http://www.theguardian.com/environment/2012/aug/14/eu-waste) described the rules as "stringent" and a "fundamental overhaul."
The WEEE Plan: Then and Now
The EU's new rules in 2012 were actually a major refresh of a document that had been drawn up nearly a decade earlier, in 2003, called the Waste Electrical and Electronic Equipment (WEEE) directive. The original iteration of WEEE addressed e-waste recovery and recycling targets, but many officials asserted the plan lacked the teeth to be truly actionable. Additionally, EU's revised set of WEEE rules expanded its reach and, for the first time, gave directives on fluorescent lighting containing mercury, solar panels and equipment containing ozone-depleting substances. When the WEEE plan was updated in 2012, less than one-third of electronics and household appliances were recycled in the EU, according to a report on the website EurActiv (http://www.euractiv.com/sustainability/new-law-seeks-limit-dumping-wast-news-514282). The revised WEEE plan, which had the backing of European parliament at the helm of the EU, has called on member states to collect, at minimum, 65 percent of all electric equipment due to be sold for approved recycling or disposal by 2016. By the end of the decade, in 2019, parliament has ratcheted up the goal even higher, to 85 percent. The Guardian article, written by James Murray of advocacy group BusinessGreen, quotes EU Environment Commissioner Janez Potocnik. The goal behind the revised WEEE plan, Potocnik said, is two-fold: address environmental concerns and the economic challenges facing many of the EU's member states. "In these times of economic turmoil and rising prices for raw materials, resource efficiency is where environmental benefits and innovative growth opportunities come together," Potocnik stated in the article. "We now need to open new collection channels for electronic waste and improve the effectives of existing ones."
Exporting, and Why It's Been a Problem
When EU officials announced changes to the WEEE plan in 2012, many member states were actively involved in exporting e-waste – primarily recycled metals and second-hand computer components – to developing countries. It appeared to be a win-win for the sending country and the recipient country. Most of these developing countries were in Africa and found value in the e-waste from an economic perspective. In a case of unintended consequences, however, some of the exported e-waste was being dumped illegally, rather than environmentally refurbished. The irony in all this is that e-waste is actually a heavily regulated trade that includes oversight by a swath of governing agencies. Still, offenses have slipped through the cracks as recent reports by different organizations have revealed. On the website Sustainability and Environmental Justice (http://sustainabilityjjay.org/2015/04/the-illegal-trade-in-e-waste-between-europe-and-west-africa/), author Lieselot Bisschop said an estimated 72 million tons of e-waste were expected to be unlawfully discarded by 2017 in developing nations receiving the exported materials. Why is this happening? According to her report, Bisschop asserted logistics in some cases. While this e-waste is a commodity, it is one that comes at a cost because of the need to properly dispose of and recycle materials within the obsolete equipment. "The deliberate transportation of hazardous waste to countries that do not have the necessary processing facilities is a major form of environmental crime," Bisschop wrote. According to EurActiv, a study commissioned by the UN Environment Programme revealed a surprisingly large amount of e-waste was not being properly processed. "The new (2012) directive requires national governments to provide information on where goods can be recycled goods, including in-store facilities for smaller electronic goods like mobile telephones and calls on national governments to more rigorously enforce exports of e-waste," the EurActiv article stated. In addition to not realizing the full environmental benefits of recycling e-waste, dumping old electronics illegally is a dangerous scenario. These items contain traces of arsenic, bromium, cadmium, lead, lithium and PCBs. When these items are not properly processed, they will stay in the environment for an incalculable amount of time, becoming absorbed in the air, soil and water. The real tragedy: Improperly processing e-waste victimizes the people living within the area of the offense. The nearby residents' ecosystem is adversely impacted and runs the risk of leading to a series of health problems, as studies continue to reveal.
Reaction to the Revised WEEE Plan
There has been support for the ramped up WEEE mandates across the EU. Advocates have stated the sweeping directive sets common standards across the governing network that should help businesses chart a common pathway by boosting recycling and encouraging resource efficiency. Efforts to curtail – if not stop completely – the case of illegal e-waste in developing countries have also been lauded by supporters of the new 2012 directive since the end goal is to stop harmful substances from ending up in disposal sites. Of course, the initiative is also an effort to keep useful, valuable materials out of the ever-growing landfills. It's just another way of seeking sustainable, eco-friendly solutions for the betterment of the generations to come.