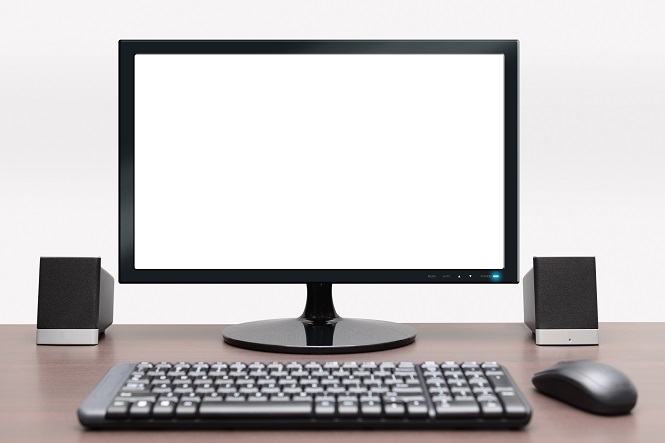 The average lifespan of a computer is four to five years. When it comes time to get rid of your old machine, be it a laptop or a desktop, what are your options for recycling it? There are plenty of possibilities. Computers are much easier to recycle than they used to be. Several national retailers will take them in their stores. Most government-run recycling programs will take them through their e-waste recycling programs. And plenty of nonprofits can use them to fulfill their charitable missions. We have several suggestions for places to look for computer recycling programs.
Why is it important to recycle computers?
Computers are one of the most important household items to recycle. They are full of hazardous materials that do not belong in landfills or incinerators, and they have valuable materials that can be put back to use. The microchips in laptops and computer central processing units (CPUs) have gold and platinum that can easily be sold to manufacturers. They also contain toxic metals like selenium and cadmium. Older monitors contain a cathode ray tube (CRT) that can contain up to eight pounds of lead, a layer of cadmium-based phosphorous and other dangerous heavy metals. Older CRTs can contain arsenic as well. Even the mice and keyboards that go along with computers can be problematic. Many are made of plastic that contains polybrominated fire retardant material known as carcinogens. And all these components have cords that contain copper, another valuable metal that is easy to recycle. If those reasons are not enough to convince you to recycle your computer, consider this: your unwanted computer can be used to help people. There are thousands of programs that use old computers to provide job training experience for people with disabilities, help low-income children do better in school, or keep seniors in touch with their loved ones. Also keep in mind that it is illegal to throw computers and other electronics in the trash in many places. Twenty-fives states (including Connecticut, Hawaii, Texas and Maine) have passed e-waste recycling laws that ban computers and similar items from landfills and incinerators.
National programs to recycle computers
There are several national companies that accept computers for recycling. Major retailer Best Buy recycles all types of machines, even if you do not purchase your new one from it. Visit its
website
for more details; programs can vary from state to state.
Staples
is another national chain that offers a computer recycling program. It also accepts many computer components, including keyboards, mice, batteries and external hard drives.
Local programs to recycle computers
Every state and nearly every county has some program to recycle computers and other e-waste. There are a couple ways to find a computer recycling program near you. Use RecycleNation's
Recycle Search tool
to identify an electronics recycler near you. E-stewards has a
similar search function
. You can visit the website of your municipal solid waste agency or give them a call to find out how they recycle e-waste. Programs vary widely depending on where you live. Los Angeles gives residents a choice; they can take computers to a permanent collection center or wait until a household hazardous waste/e-waste "roundup" happens in their neighborhood. Residents of Olathe, Kansas, can take their unwanted computers to a permanent collection center, but they must call one day in advance to schedule an appointment (and they cannot be recycled with household hazardous waste). In Pittsburgh, residents need to wait for special e-waste collection events, which happen only a couple times a year. Also, keep an eye out for special e-waste recycling events in your area. Private companies, schools, churches, nonprofits and other groups may hold them on occasion.
Donate your old computer
Speaking of nonprofits, there are plenty of them that can put your old computer to good use.
InterConnection.org
is a national organization that collects computers and sends them to people overseas. Machines that cannot be reused for some reason are recycled. Seattle-area residents can drop off computers at several locations, and people around the country can mail in their old laptops for reuse or recycling. Goodwill is another example of a nationwide group that accepts computers for repair, resale and recycling. Plenty of locally-based computer reuse and recycling organizations can take your unwanted computer and peripheral equipment.
FreeGeek
in Portland, Oregon, accepts old computers, fixes them and gives them to nonprofits and schools. Low-income individuals can learn about computers and earn a free one by donating their time to help make repairs. The
eCenter at Finger Lakes Reuse
accepts computers and uses them to provide job skills to people in the community. To find a worthy nonprofit near you, do a Google search or ask your municipal solid waste agency for a recommendation.