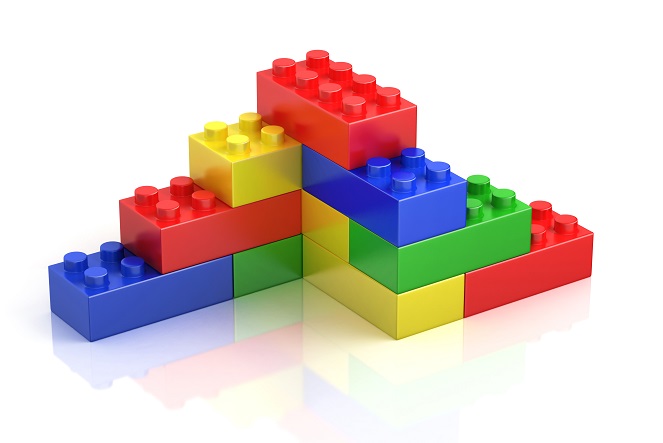 The LEGO Group – the world's largest toy company – just
announced
an investment of $1 billion to replace the current plastic in their items with a more "sustainable material." The new LEGO Sustainable Materials Centre in Denmark, which will hire 100 specialists and experts in the field, has a goal of finding and implementing new sustainable alternatives for current bricks, mini figures and other pieces by 2030. Legos are one of the world's most popular toys, with billions and billions of bricks being manufactured and sold each year. Lego has been producing its signature building blocks since 1963 with a strong plastic called acrylonitrile butadiene styrene.
According to NBC News
, the company uses over 6,000 tons of plastic every year to create their products. The change to a more sustainable option – which will need to be developed at the new Centre – could have a huge impact on Lego's carbon footprint. A large percentage of its carbon emissions comes from the extraction and refinement of the raw materials that are manufactured into those bricks people love so much. The LEGO Group has already demonstrated a commitment to sustainability, mainly in efforts to reduce its carbon footprint. The company redesigned its packaging in order to lessen the amount of materials needed. It also made a major investment in an offshore wind farm to even further offset its carbon footprint. As one of the most popular toy makers in the world, Lego is setting an interesting and important precedent for other major corporations across the board in terms of sustainable practices and dedication to quality. Jørgen Vig Knudstorp, CEO and President of the LEGO Group, believes that the announcement is a way to change the future in a positive way while maintaining the company's all-around goal of encouraging creativity and bettering the world. "What we announce today is a long-term investment and a dedication to ensuring the continued research and development of new materials that will enable us to continue to deliver great, high quality creative play experiences in the future, while caring for the environment and future generations," Knudstorp stated. "Our mission is to inspire and develop the builders of tomorrow," he added. "We believe that our main contribution to this is through the creative play experiences we provide to children. The investment announced is a testament to our continued ambition to leave a positive impact on the planet, which future generations will inherit." While there is no definition of the company's "sustainable material" yet, the new LEGO Sustainable Materials Centre and its team will undoubtedly find a safe, non-toxic alternative for its bricks. Fans need not be alarmed – the company promises the same fun and sturdy bricks as we've known them for generations, only now they will be a bit better for the planet and its future.