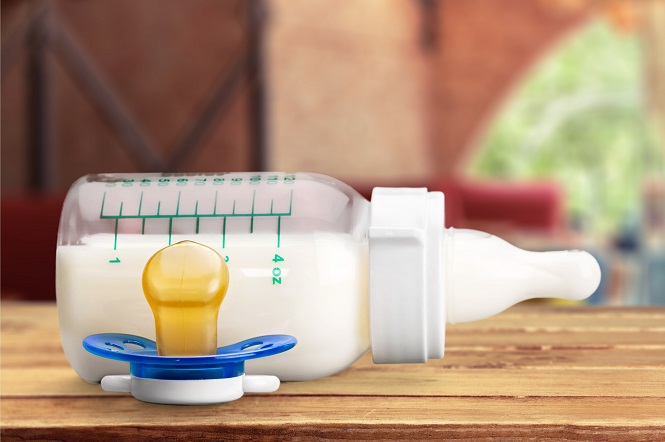 Having a new baby in the house is always a challenge, whether it's your first-born or seventh. Parents are constantly saying to themselves, "There's got to be a better way!" while going about their daily routines from breakfast to bedtime. Luckily, due to the popularity of life hacks online, more and more people are sharing easy and clever ways to do things – often times without spending a cent. When it comes to raising a baby, there are hundreds of hacks out there – some of which could even make your home more sustainable (think DIY wipes, etc.) Check out some of these quick fixes in order to make raising your child a bit easier and eco-friendlier.
Use homemade remedies
There is nothing worse for parents of a new baby than illness or teething. Your child is uncomfortable (and probably cranky) and it often feels as though the world is collapsing around us. Many parents spend hundreds of dollars on different kinds of soothing gels, teething rings and ointments to help ease their child's woes. But spending all of that time and money running to the store is too much – so switch to easy DIY remedies you can make at home. Make ice cubes with a bit of aloe to use on sunburns or give the Nooks double duty by making little teething popsicles with them. Check out
this blog
for more homemade remedies that can be made in a flash.
DIY your baby wipes
Landfills all over the world are filled with disposable diapers and wipes, many of which contain questionable ingredients and do not biodegrade easily. Lots of parents are now opting for cloth diapers in order to save money and the environment. But what's the point of cloth diapers if you're using conventional wipes that get thrown away? Help make a "zero waste" baby (no pun intended) by creating your own DIY reusable baby wipes. The wipes can be made of old bits of cloth (choose bulkier fabrics such as old rags or pieces of sweatshirts) along with water, olive oil and castile soap. Throw the dirty wipe in the wash along with the soiled cloth diaper – you'll never buy another pack of wipes again! See
step-by-step instructions here
.
Make your own baby food
As more and more new parents wish to stay all-natural, the popularity of homemade baby food is exploding. Not only is it far less expensive than buying conventional jarred food, parents also have the piece of mind of knowing all of the ingredients. It is not necessary to buy an expensive baby-food maker – you can find everything you need right at home.
This blogger
pureed cooked carrots, squash and other veggies and then froze individual servings of the food in ice-cube trays. Once frozen, the food cubes can be transferred to a freezer safe container. When it's dinner time, melt a few cubes in a double boiler and voila! A delicious, nutritious and cost-effective supper!
Build a crib rail cover out of a pool noodle
Not only are pool noodles tons of fun to splash in the water with, but they can also transform into many useful things. Most cribs have hard rail tops, meaning sore arms for mom or dad and a potential hazard for baby once they start climbing. To prevent this, use a pool noodle, double-sided glue tape, fabric and ribbon and create a no-sew pool noodle crib bumper. Check out the instructions
here
. Pool noodles also make great door stops to ensure a quiet exit once baby is fast asleep.