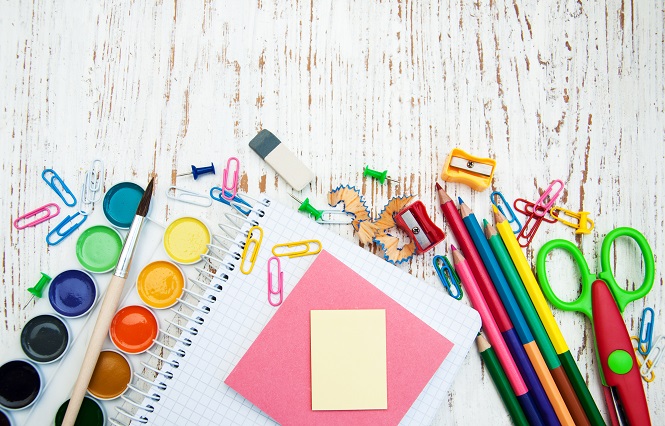 Due to small supply budgets, most teachers in the United States have to pay for their own supplies – this being despite the fact that teachers make a fairly small wage when compared with other professionals. As a result, teachers to seek out innovative resources to create their own educational games and materials. Check out some of these easy to make teaching supplies – (which can be made by teachers or parents) and keep your hard-earned money where it belongs.
1. File folder games
Teachers understand the value of a plain manila file folder as being worth far more than the pennies it costs to buy one. There are so many different games you can make using a file folder to target a variety of topics, from memory to math. There are thousands of websites with free printable games – all you have to do is print, cut and paste onto your file folder. Place games pieces in a plain envelope glued to the outside of the folder – bonus points if you have access to a laminator. You can also draw your own games, of course, and save even more on printing and paper costs. Check
this website
out to see different file folder games – from preschool all the way up to fifth grade.
2. Plastic bottle sensory bottles
Plastic bottles are so useful for teachers, as they can be turned into a zillion different things. Some early childhood teachers will fill clear plastic bottles with different materials and glitter for children to shake and watch. When teaching the weather, it's easy to make bottles that represent snowy, sunny, cloudy and windy (see how
here
). And let's not forget how much fun it was creating a tornado out of two-liter bottles when we were young. Keep the tradition alive and learn how to make them
here
.
3. Finger puppet gloves
A simple five-fingered winter glove can be a great accessory when singing traditional songs, such as "Five Little Monkeys" or "Old McDonald Had a Farm." Gloves can also be used to tell stories or poems. Simply take a glove and attach little pieces of Velcro to the tip of each finger and the thumb. Then create the story characters out of felt (which will still to the Velcro automatically) or adhere Velcro to other items for the same purpose. Keep the story pieces together in a Ziploc bag with labels so that you can easily grab them when it's circle time.
This website
has lots of different ideas on how to use the finger puppet glove – check it out!
4. Cookie Sheet Magnet Games
Another insanely cheap and versatile item, baking sheets are a big win with teachers. Paint the baking sheets (you can pick them up at a thrift or dollar store) and then create your game. You can download tons of different templates on
this website
, which has lots of different developmentally appropriate games that be interchanged. Grab a set of alphabet and number magnets, place them in a bag that can go with each lesson, and voila! A whole new world of cheap and easy education games!
5. LEGO Word Family Sorting
Interchangeable blocks like LEGO and Megablocks are great in the classroom, especially since children already like to play with them at home. You can easily find bags of random pieces at yard sales or secondhand stores, which can then be used in a variety of educational activities. One is the
Word Family Sorting game
, where children must stack blocks on top of one another that have similar words on them (think rhyming words or nouns, depending on your grade level). You can also utilize LEGOs to teach addition and subtraction, spelling and colors. Who said blocks were just for building spaceships?