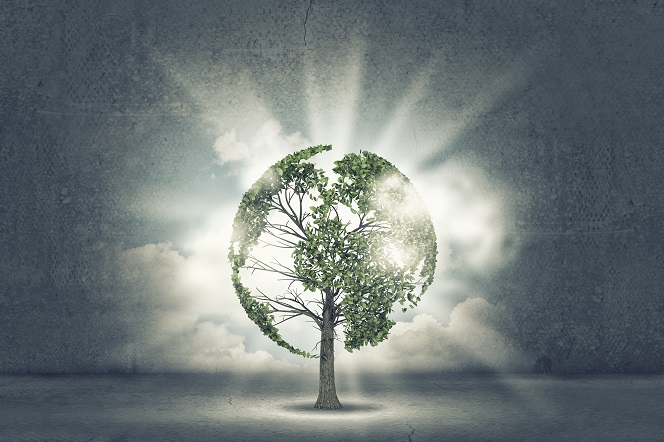 It can be a wonderful thing when people of influence step up to the plate to support a cause that could use some extra effort. There are so many parts of the world that struggle in various ways and lack the resources to do anything about it. These problems do not just manifest themselves in the lives of humans but also in the environment as many individuals and groups fight to save the planet and provide future generations with a clean environment. With the influx of so much information about environmental degradation and what we can do to encourage sustainability, we have surely have made some adjustments in our lives. Some of us are bringing our reusable bags to Trader Joe's, others are fitting roofs with solar panels. There are so many things that can be done to improve our environment, but celebrities have the resources to take those improvements to the next level, including developing their own independent organizations to fight the good environmental fight. With these organizations, the contributions to our world's glaring environmental problems can be quite substantial. Let's take a look at some celebrity green organizations and what they are doing for the environment:
Water Defense
Water Defense
is a nonprofit organization founded by actor Mark Ruffalo that strives to spread awareness regarding water quality, contamination and purification. The organization acknowledges water is a basic human right, much like food and shelter, and everyone on this Earth should be afforded quality water that is free of pollution and harmful substances. Water Defense also strives for transparency on the part of industry and the government in terms of how the water supply is being impacted by industrial activities and what policies are protecting our water. At the end of the day, Water Defense wants to hold those who pollute our water supply accountable for their environmental degradation and find ways to restore order in the global water supply. Only 1 percent of the Earth's water supply is readily available for daily water needs, and if we continue on the path we are on now, this 1 percent will be depleted much faster than we think.
Sustainable Biodiesel Alliance
Founded by Daryl Hannah, Kelly King and Annie Nelson in 2006, the
Sustainable Biodiesel Alliance
is designed as an independent certification system for biodiesel feedstock, production and distribution in the United States. Biodiesel involves the use of food waste as a primary source of energy. In light of the developments made in solar technology and other sustainable energy alternatives to fossil fuel consumption, biodiesel has taken somewhat of a back seat. But with passionate contributions from Daryl Hannah, who has been arrested for protesting a multitude of environmental actions, and her co-founders, biodiesel is becoming more of a chosen alternative in communities around the country. With the Sustainable Biodiesel Alliance's promotion of educational initiatives on community-based biodiesel programs and locally backed efforts towards environmental security, fossil fuels may become a thing of the past sooner than we think.
Farm Aid
This celebrity organization is quite unique in that
it is a collective
. In 1985, the team of Willie Nelson, John Mellencamp and Neil Young organized a concert in support of family farms. The three musicians wanted to raise awareness of the importance of family farms and how industrialized farming was essentially wiping out family farms left and right in its early stages. Twenty-eight years later, the collective has raised over $48 million for family farms and has made stringent efforts to promote local produce from family-owned farms. It acknowledges that our agricultural system as we know it is confounded in the family farm concept, and that if we let industrialized farms continue to form their niche in our system of agriculture, millions of individuals across the country will find themselves struggling to maintain any sort of quality of life. In addition to the promotion of family farms, Farm Aid has served as a hotline for family farms in need of assistance and a source of information to troubleshoot problems, among other things.
Jane Goodall's Roots & Shoots
As an arm of the Jane Goodall Institute,
Roots & Shoots
now has 150,000 members in 130 countries. The organization started in 1991, when a group of 12 Tanzanian school children enlisted the help of anthropologist Jane Goodall to improve their local environment. Years later, the organization is working with youth all over the globe to promote environmental stewardship and to teach children how to live sustainably from a very young age. With a community-based model and an emphasis on collaboration, Roots & Shoots is invaluable, because it instills the values of environmental consciousness and sustainability in children when they are impressionable and willing to learn. From planting trees to habitat beautification, to even environmentally-focused leadership conferences, Roots & Shoots is helping young people all over the world create solutions for the world's most challenging environmental problems.
Leonardo DiCaprio Foundation
When we are not swooning over Leo while watching his diverse collection of movies, we can look at the
Leonardo DiCaprio Foundation
as one of the strongest organizations in support of ecosystem balance and biodiversity in the world. The loss of biodiversity is a key environmental issue we are seeing in the countless ecosystems falling apart due to population decreases and, in some cases, extinction of key species in many areas around the world. These ecosystems are so interconnected that if we see even the slightest decline in one species, the effects can ripple through the entire ecosystem, causing significant damage. Between habitat deterioration, illegal poaching and other harmful actions that we can see occurring regularly in some of Earth's most beautiful places, the need to provide these places with a voice is as important now as it may ever be. The Leonardo DiCaprio Foundation has provided this voice with media campaigns, the formation of new grants, social media outreach and much more to restore order to our plane's ecosystems and all of the organisms that inhabit them.