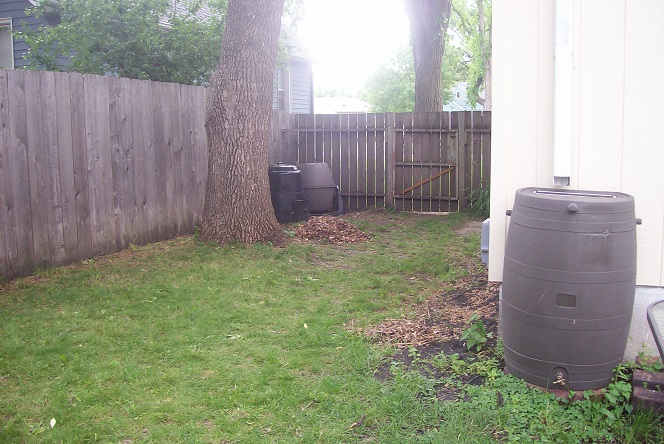 According to the
City of New York's Department of Sanitation
(DSNY), "organic waste, such as food waste, food-soiled paper and yard waste, makes up 31 percent of New York City's residential and institutional waste stream." To combat this waste steam, the DSNY has initiated a number of programs to keep these materials from ending up in local landfills and instead make it into compost. The problem with organic waste is that when these materials are sent to a landfill, they contribute not only to the city's disposal costs, but they also emit greenhouse gases. However, when these materials are composted, food scraps and other organic waste become a useful product that can be used to add nutrients back to the soil, improving its quality for street trees, gardens and more. If you live in New York City, there are a myriad of ways for you to reduce your waste by recycling and composting. To facilitate composting, the
NYC Compost Project
helps by giving residents the knowledge, skills and opportunities they need to produce and use compost.
NYC Compost Project
1.
The NYC Compost Project has
workshops and courses
for New Yorkers of all ages, from novices to experienced composters. There are workshops, a Master Composter Certificate Program,
educational composting materials
and more.
2. You can take food waste for composting to drop-off sites located throughout the five boroughs.
To find a convenient drop-off site, click
here
.
Here is a list of items that are accepted at the drop-off site:
Fruit and vegetable scraps
Coffee grounds, filters and paper tea bags
Bread and grains
Egg shells
Nutshells
Corncobs
Food-soiled paper towels and napkins
Shredded newspaper
Sawdust and wood shavings from untreated wood
Stale beans, flour and spices
Cut or dried flowers
Houseplants and potting soil
Feathers
Here is a list of items that are NOT accepted at the drop-off site:
Meat or fish scraps
Cheese or dairy products
Fats, grease, oil or oily foods
Cat or dog feces
Kitty litter
Colored or glossy paper
Sawdust made from pressure-treated plywood or lumber
Coal or charcoal ashes
Non-compostable materials like plastic, metals or glass
Diseased or insect-infested houseplants and soil
Biodegradable or compostable plastics
NYC Organics Collection Pilot Program
The DSNY has also been conducting the NYC Organics Collection pilot program. The program was established after Local Law 77 was enacted in 2013, requiring the city set up a voluntary residential organic waste curbside collection program and a school organic waste collection program.




1. The time period for the pilot program was October 1, 2013, to July 1, 2015, but the DSNY has plans to implement the program citywide. The department will continue the collection service beyond July as it prepares the final evaluation and report, which it plans to release October 2015.




2. The organic waste collected includes food scraps, soiled paper and yard waste.




3. The program serves more than 100,000 households in all five boroughs and was recently expanded to add approximately 35,000 new households.