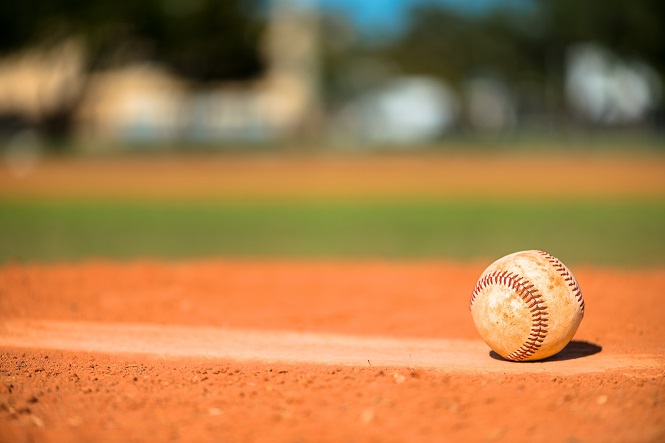 Do you have an attic or garage full of baseball bats, skis and other random sports gear? While it may seem like a good idea to keep everything close "just in case," there is a probability that not
all
of the items will continue to be used and instead will continue to collect dust. Give those tennis rackets and basketballs new life by repurposing them into something fun and unique! Check out some of these cool projects to upcycle sports equipment.
Badminton racket earring holder
Looking for a way to display all of those pretty earrings you have – and keep them organized? Repurpose an old wooden badminton racket into a wall-mounted earring holder! All you need is a racket (or two, depending on your collection!), two eyehooks and a couple of small nails. You could do this project in two minutes, transforming a room into a vintage fan's dream. Check out
this blog
for photos and more inspiration.
Soccer ball birdhouse
So your children decided to drop out of soccer after the World Cup was over – now there's cleats, shin guards and half-deflated soccer balls taking up space in your home. Donate the gently-used equipment you own to a worthy cause and give the balls to the birds – literally. By cutting a hole in a soccer ball and hanging it from a tree, a family of cardinals or robins might just move in. Remember to clean out the soccer ball birdhouses after the nesting season – or just use them once.
Destination Nature has instructions
and more useful uses for unwanted sporting balls.
Golf ball target game
This fun project is one your kids will adore – and want to play over and over again! Create a target practice game out of plastic golf balls, wooden golf tees and a piece of scrap wood. Drill holes into the wood and place the tees firmly inside. Then set the board up on a flat surface or over a large storage bin and place the golf balls gently on the tees. Hand your kids some water guns and let them test their aim. You can make the game more challenging by putting numbers on the balls and having players aim for specific ones. Check out the
full tutorial
with photos here.
Baseball bat nightstand
Any fan of baseball would be thrilled to have a table made out of a baseball bat in their home or bedroom. For this project, find a wooden bat that's not being used and replace a plant stand's center leg with it!
This blogger
not only installed a vintage bat in her table, but also refinished the table top and bottom to make it look like a baseball perched atop the bat. The end result looks adorable in her son's baseball-themed room – make sure to check it out. You'll be scrambling to make your own soon enough.
Softball door wreath
Another project perfect for the baseball fan in your family, this wreath requires four baseballs, eight softballs, heavy gauged wire, ribbon and a few tools. Drill a hole in each ball using ¼ drill bit, letting the drill go all the way through. You will bend the gauge wire into a circle and thread the balls through. After a bit of bending and twisting, the wreath will be complete. Add your favorite team's colors with ribbon or other cool embellishments to show your pride!
See the full tutorial here
.