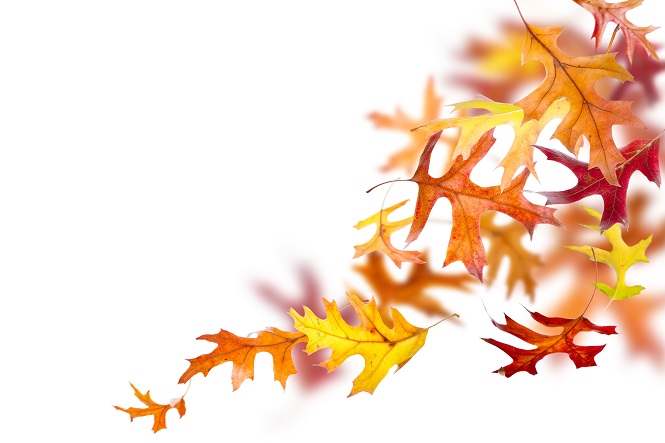 Ready or not, autumn is right around the corner. One good way to get your house and family in the fall spirit is to engage in some seasonal crafting. Try some of the projects listed below or branch out elsewhere – no pun intended. And if you still hear grumblings about buying coats and heading back to school, remember that with the autumn season also comes Halloween.
Autumn leaves mason jar luminary
This upcycling project will definitely give your home a cozy autumn feel without the trip to the home décor store. Take mason jars and apply leaves to it (real or fake) using a sponge brush dipped in mod podge. Press the leaves gently in order to make them stick. Don't forget to apply a top layer of mod podge around the covered jar to seal the leaves in. Tie some twine or ribbon around the top to make everything look complete. Place a candle or electric tea light inside and let the warm glow invite the season in.
See the full tutorial here
.
Pumpkin spice soap
For many people, the return of fall also means the return of all things pumpkin – lattes, muffins, candles – it's everywhere. Bring the yummy scent into the shower by making your own pumpkin spice soap! This DIY project is simple; all you'll need is a shea butter soap base, a mold and spices you would traditionally use for pumpkin pie (think cinnamon or a special seasonal mix). After melting the soap base, stir in the spices and a soap colorant if you wish. Pour the mixture into a mold or shallow pan to harden – it will take around 30 minutes. Before you know it, your bathroom will be smelling extra sweet.
Check out this blog
for step-by-step instructions.
Cinnamon-scented pinecones
Want another way to infuse the sweet smell of autumn into your home décor?
Scented pine cones
eliminate the need to buy seasonal candles and can be fun for kids, since you collect the pinecones yourself. After collecting your desired number of pinecones, place them on a foil-lined cookie sheet and bake at 200 degrees Fahrenheit for an hour. The cooking will kelp kill any bacteria on the cones and will also cause them to open up. Once completely cool, place the pinecones into a large Ziploc bag. Spray with a mix of water and cinnamon essential oil, then close the bag and let sit for up to six weeks (the longer you let sit, the better the cones will smell). Paint the tips in autumnal shades for a festive touch.
Cornhusk wreath
No autumn décor would be complete without a seasonal wreath for the door or as a centerpiece inside. Cornhusk wreaths are fairly simple to construct and only require two main materials – a straw wreath (find at any craft store) and tamale shells (dried cornhusks). Dip the husks in water then blot to make them moldable and wrap around the wreath, securing them in place with T-pins. Add radiating husks – as seen in
this Martha Stewart tutorial
– by attaching damp husks and letting them dry naturally. Once everything is set, replace the pins with hot glue.
Wool blanket coat
Heading out on a hike to see the changing colors? It may get a bit chilly out so don't forget to bring a DIY wool blanket coat. You can use other types of fabric blankets, but wool is always nice and cozy. This project does require the use of a sewing machine, but it's not difficult. You're basically creating a poncho out of the blanket and adding belt loops – super simple! You probably have the materials laying around your house already, so
check out step-by-step instructions here
and make the blanket before the season ends.