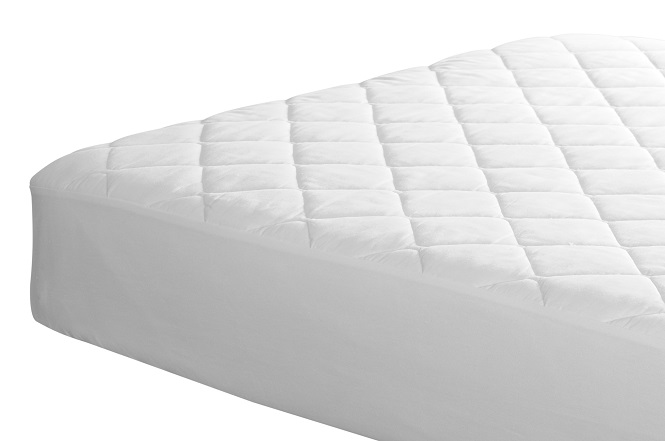 They tend to wind up in the most unexpected places: parking lots adjacent to abandoned buildings, ditches, in the middle of a wooded area … Because of their sheer size, old, unwanted mattresses aren't all that different from appliances. They're big, clunky and people all too often fall into the temptation of illegally disposing a once-springy device they used to catch their zzz's on. There are, of course, far more eco-friendly options to disposing of mattresses, including one seemingly surprising tidbit: They can be recycled! While an assortment of aluminum, paper, glass and other products are frequently synonymous with recycling, mattresses frequently do not fall into that category. A growing number of movements and businesses, however, are putting the spotlight on the benefits of recycling.
Recycling a mattress is an idea worth considering
Mattresses contain a number of materials, including wood, foam, cotton and even the metal springs, that most definitely can receive new life in a new product and not rot away in a landfill. Here are a few statistics to consider as you weigh the benefits of recycling a mattress: 40 million mattresses are disposed of annually in the U.S. Most mattresses take up anywhere from 20 to 40 cubic feet in a landfill. On average, 90 percent of a mattress can be recaptured for recycling. The
St. Vincent de Paul Society
is one such organization that has taken note of the above benefits and folded mattress recycling into its operations plan. In fact, it is cited as one of the founders in the effort.
The Christian Science Monitor notes
how the organization's Lake County, Oregon, location has undertaken what is considered one of the nation's most successful mattress recycling efforts. "Keeping (mattresses) out of landfills is a matter of efficiently recycling them so their core materials can be reincarnated into any number of new products," a representative of the Oregon St. Vincent chapter is quoted as saying in the article. The organization has constructed a facility in Oregon that recycles, on average, 300 mattresses and box-springs each week.
Your broken down mattress contains valuable materials
Here is a glimpse of the different items commonly found in mattresses that are ripe for recycling:
Fabrics:
Many mattresses contain some fabric elements, including cotton, rayon, silk and wool that is made from cellulosic plants. These renewable plants come from animal fibers.
Foam mattresses:
Most of the foam embedded into mattresses to give it a soft texture is made of such organic materials as castor beans, soy and other natural oil sources. Also worth noting: Some foams contain a plant-based latex that can easily be ground up and recycled in a variety of different materials.
Steel innersprings:
Most of the materials used in the innersprings of a mattress are composed of recycled steel. For this reason, those springs can be recycled once again.
Wood:
Of course, one of the most obvious and basic recyclable products found within a mattress is wood, which is commonly used for the foundation or box spring of a bed. The wood found within box-springs is commonly made from non-endangered tree species. Moreover, it comes from parts of a tree that cannot be used for construction lumber.
Here's how the mattress recycling process works:
Recycling an old mattress actually is an intricate, methodical process. In its intact form, a mattress and box-spring is pushed onto a conveyor belt, and the surgical process gets underway. One of the first steps in the dismantling process entails specially designed saws, which cut away soft materials that sit atop the top and bottom of the mattress. The saws remove the recyclable cotton fiber and polyurethane foam from the structure. Magnets are brought in for the second phase, as the metal pieces are extracted. The final step involves shredding and baling the remaining fiber materials. All told, one worker can oversee the machinery used to recycle a mattress in three to four minutes – not a bad investment of time for keeping a large, bulky item out of the landfill!
An emerging business model
Thanks to stiffer regulations in some states, the traditional methods that have long been used to recycle mattresses are starting to become cost prohibitive. Thus, recycling a mattress has not only been an eco-friendly effort, it also is financially beneficial. "In numerous states, ranging from California to Massachusetts, nonprofit and for-profit ventures alike are increasing their effort to transform waste into revenue and jobs while turning discarded materials into new products," Gary James writes on the website
Bed Times
. "Recycling centers keep used bedding out of landfills and a number have plans to expand their services into neighboring counties or additional states in the coming year."
Goodwill Industries
, an organization similar to St. Vincent de Paul, has joined the organizations interested in recycling mattresses. On average, Goodwill's Duluth, Minnesota, branch recycles 1,600 units per month, or 19,000 units per year. A variety of venues work with the Duluth Goodwill, including furniture stores, hotels and local solid waste collection programs. Financially, the Goodwill in Duluth benefited from the recycling effort. As a case study, the organization in 2010 sold 209 tons of steel extracted from the old mattresses, netting about $331 per ton, or $69,179. Mom-and-pop businesses also are taking advantage of the burgeoning mattress recycling movement. One example comes out of Watertown, Wisconsin, a community about 45 minutes west of Milwaukee. As the
Milwaukee Journal Sentinel
notes in this piece, Bob Mudler, founder of Midwest Mattress Recovery, was one of 30 certified businesses (as of 2013) specializing in mattress recycling. "The business model is built on market research, but in large part it's also built on a vision for environmental sustainability," Mudler said in the Journal Sentinel article. "Landfill space is shrinking, and Wisconsin is a progressive recycling state."