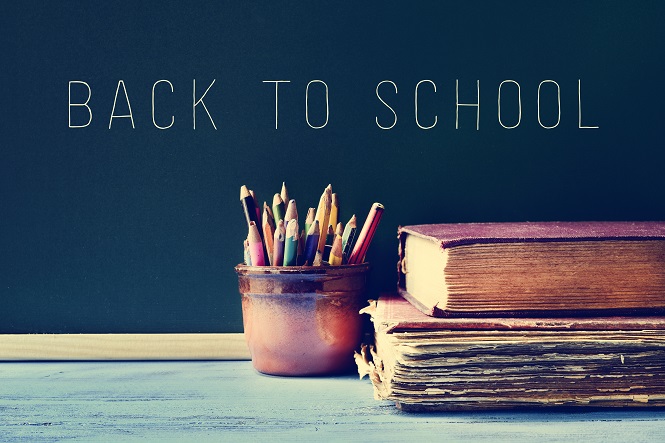 The time is here – summer vacation is over and millions of kids around the country are heading back to school. With this, comes a surge in the supplies and materials sold that students are required to bring on the first day. From crayons to three-ring binders, families spend an average of over $500 each year on school supplies, even if there are still half-used notebooks lying around. Instead of wasting spending on things that will just end up in the landfill, pick up some of the following eco-friendly school supplies and materials to send your kid back-to-school as a sustainability superstar.
Naked Binder
Did you know that the vinyl and plastic in traditional school binders are typically not recyclable and may even release harmful chemicals during production? Eco-friendly office and school supplies company
Naked Binder
offers a large variety of 3-ring binders, pocket folders and tabs/labels – all made from 100-percent recycled materials. The great thing is that Naked Binder's products do not cost much more than conventional binders and last a lot longer.
TreeSmart Recycled Newspaper Pencils
Yes, you read that correctly –
TreeSmart
manufactures both standard and colored pencils out of recycled rolled-up newspapers. Fifteen billion conventional wood and graphite pencils are produced annually, using over 60,000 trees. The company also offers schools the opportunity to fundraise by holding newspaper drives – students bring in old newspapers and TreeSmart buys them to turn into new pencils! It's definitely a sustainability win-win.
KEEN Harvest III backpack
Made right here in the USA,
KEEN's Harvest III backpack
is made by upcycling pre-consumer un-deployed airbags. The exterior is water-resistant, meaning this tough yet eco-friendly backpack will always keep student's books and tablets dry. The interior of the bag has zippered pockets to keep everything organized and the straps are adjustable, making this backpack a possibility for students of all ages. KEEN also manufactures a number of other sustainable goods, so make sure to browse the website after you pick out a backpack.
Eco-Kids Eco-Crayons
Traditional crayons usually contain paraffin wax, which is also used to make candles. While claiming to be non-toxic, the wax is derived from petroleum – a non-renewable resource that has a dirty production record.
Eco-Kids
offers lots of all-natural and sustainable school supplies, including their fun Eco-Crayons. The crayons look like multi-colored sea rocks and are made from natural materials such as bees wax, soy wax and mineral pigments. The crayons come in bags of eight different colors and are made to last the entire school year. Make sure to check out the other natural products available, including play dough and finger paints.
TerraCycle Tent Lunch Sack
Children who bring their own lunches to school often go through tons of disposable bags – costing both the environment and your pocketbook. However, investing in re-usable sandwich bags and lunch containers, such as the
TerraCycle Tent Lunch Sack
, can cut these costs. This cool washable lunch bag is made from upcycled tent fabric and pops up, keeping everything inside safe and secure. A zipper pocket on the outside is perfect for extra items or pocket money while a Velcro closure and buckle can fasten the bag to a bicycle or backpack.