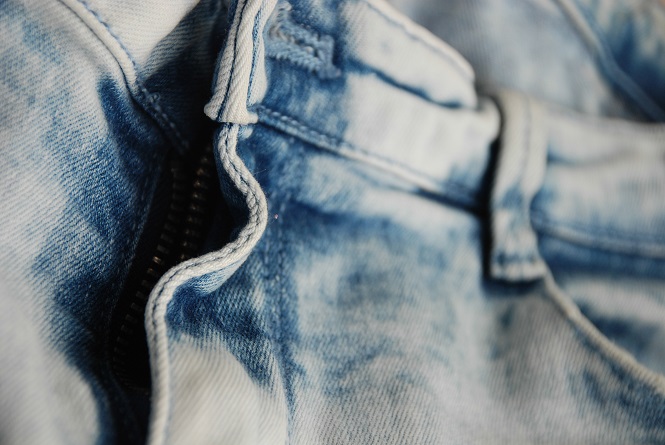 Today, about 24 billion pounds of unwanted shirts, shoes and textiles make their way to landfills each year. This is insane, considering most of these items could successfully be reused or recycled. Thankfully, more and more retail companies are implementing nationwide recycling programs. Some of those companies go above and beyond to help our environment, such as Levi's. Levi's, which was founded in San Francisco in 1853, has always had a reputation for being ahead of the curve style-wise. Now the company may become a trendsetter with its new recycling program.
Recycling made easy
Starting in July, Levi's now accepts all used clothes and shoes for recycling in any store and outlet. Better yet, anyone who brings in these items to recycle gets a 20 percent off voucher for their next purchase of a regular-priced item at Levi's. According to the company, the used items brought in will be sent to its clothing collection partner, I:CO, which is based in Switzerland and collects consumer goods all over the world to be put to good use. They currently collect and process about 700 tons of used items every day. Levi's teaming up with I:CO is a great way to lessen its impact on the environment. And this is only one of the several green initiatives Levi's has implemented in recent years.
The "Water<Less" jeans collection
In 2010, Levi's found a way to reduce the company's water consumption by about
28 percent per pair
of jeans. It did this by switching up its jean finishing process, combining multiple wet cycle processes into one, removing water from its stone wash and more. Additionally, each pair of jeans is made of a minimum of 20 percent post-consumer recycled content, or
eight plastic bottles
.
Water-recycling process
In 2014, Levi's launched a way to make jeans using recycled water. It was first introduced in a supplier factory that made 100,000 pairs of jeans with
100-percent recycled water
. Of course, the water is treated to make sure it meets cleanliness standards, as well.
No jean-washing needed
Also in 2014, Levi's CEO, Chip Bergh, spoke publicly about how often he and other people should be washing their jeans. How often exactly? Not more than once a year. This statement might sound crazy, but it seems to have some merit to it.
Researchers at the University of Alberta
gave a pair of jeans a "clean bill of health" after they went 15 months without being washed.
Jean life-cycle assessment
To follow-up on Bergh's pronouncement, in 2015, Levi's came out with a report on how often people should wash their jeans. The report said everyone should be wearing their jeans at least 10 times before washing them (this does differ from Bergh's statement, who still states that washing jeans at all is unnecessary). The report also stated that if consumers in the U.S. didn't wash their jeans until after 10 wears, their water and climate impact could be
reduced by 77 percent
.
Moving forward
Levi's has already made great steps toward reducing its environmental impact, and its latest initiative to take in used clothes is monumental. If more stores follow suit, there is no reason for such a large amount of clothes and shoes to end up in landfills.