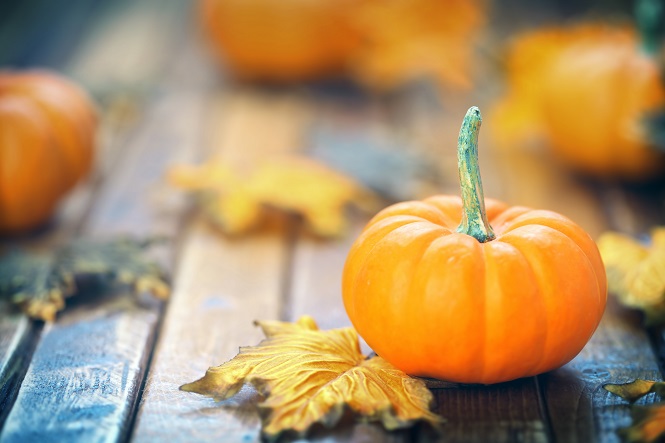 Halloween is just around the corner, meaning you and your friends are likely already thinking of ways to celebrate the ghoulish holiday. As you shop for costumes and party decorations, there's no reason why you can't keep the environment at the front of your mind. In fact, throwing an eco-friendly party may put a fresh, green spin on your Halloween bash this year. Here are 10 tips for hosting an environmentally friendly that your friends will enjoy.
1. Use recyclable utensils
If you aren't keen on the idea of using dishes you have to wash after the party, make sure your disposable items are recyclable. Many paper plate and utensil manufacturers ensure their products can be recycled after they've been used. In turn, you're reducing your carbon footprint, even though there may be a bit of sorting that needs to be done afterward.
2. Go organic or local
As you buy food for your party, think local. Look for organic products that are grown by your local community or farmers. Not only will you avoid processed food that needs to be shipped in, but you'll feel good about serving healthy, locally grown dishes to all of your guests. Similarly, you can go organic with your beer or wine. Many brewers and vineyards now promote organic, eco-friendly beverages for green conscious drinkers. Look for something pumpkin-flavored to hit the right note with your guests!
3. Reuse party items
If you have a spare tablecloth lying around, use it for your Halloween party. Look around the house and see if there are any decorations you can utilize to set the theme. Reusing items is an ideal way to go green, according to
Gaiam Life
. Furthermore, it eliminates the need to go out and buy a slew of items to host your party. In the event that you need to purchase products, such as tables or chairs, think about how you could use them again in the future. Save everything you can after the party to eliminate waste for your next bash.
4. Think about your environment
Instead of bringing everyone inside for your party, get rid of the need to turn on the heating or air conditioning by having the event outdoors. Assuming the weather permits, your Halloween party can be just as enjoyable outside. If you want to host the party after dark, consider using solar-powered lighting around your patio or walkways. This will keep everyone safe and aware of their surroundings while they party into the night.
5. Make your own centerpieces
Rather than buying your own manufactured centerpiece, it might be worth making one from scratch, according to
Emma Approved
, the design blog. Look for fall foliage or pine cones outside to create a beautiful centerpiece that will wow your guests. With a little hot glue and some inspiration from Mother Nature, you can impress everyone who shows up to your party.
6. Create your own costume
Are the materials in your store-bought costume recyclable? To avoid deciphering all of its components, make your own costume for your party. In turn, you'll know exactly what's going into your outfit and what can be recycled after the bash is over. Consider offering to make costumes or masks for others attending your party to increase your eco-friendliness.
7. Keep your gift bags environmentally friendly
If you intend on giving away little goody bags to your guests, think about what you're putting inside. Instead of buying items, why not make candy or cookies that they can take home? Don't forget to consider the bags you're using as well. Encourage your guests to recycle their bag if you're going with paper, or suggest reusing them once the goodies have been emptied out. In turn, you won't have to feel bad about giving away items, knowing they won't end up in a landfill.
8. Use candles indoors
Perhaps you want to have your Halloween party indoors, but you do not want to splurge on lighting. To create a little ambiance and reduce your carbon footprint, think about using candles to illuminate your space. Not only is it more environmentally friendly, but it can create a spooky vibe that your party guests will remember.
9. Don't throw away leftovers
Depending on how many guests you plan on having and the number of people who show up, you may have a lot of leftover food. Instead of being wasteful, see if your guests want to bring any of it home. This will prevent it from ending up in the trash bin at the end of the night. If no one wants to bring home food,
see what you can do
with the excess. Leftovers can make a delicious lunch or dinner for the next day. You might even want to add the extra food to a compost you have going for your garden!
10. Go green with your invitations
Gone are the days when people needed send snail mail invitations to make sure their friends came to their parties. These days, it's all about the Internet. To reduce waste, make sure you invite your friends with e-vites, or email invitations. You'll be able to go green and ensure that all of your guests get the details at the same time. If you want to simplify the entire process, think of using a social networking platform, such as Facebook. Many of these sites allow you to create events and list all of the party details in one easy-to-visit page. October 31 is just a few weeks away. Whether you just started party planning or you already have your costume picked out, it's never too late to go green. These tips will help you reduce your carbon footprint, and you may inspire your guests to do the same. Visit
www.epa.gov
for some fast facts on how you can do your part to conserve the planet. This will give you intriguing, thought-worthy conversation topics to use during your bash!