Wreaths are a great way to improve your home's curb appeal and make a wonderful first impression when people come to your front door. You can make wreaths for any occasion, holiday and season. You can also use almost any material to make your wreath from recycled clothing to items you find in nature.
The Base of the Wreath
Metal bases are great for durability and sustainability. I have a metal wreath frame that I bought at a craft store and have used it over and over again.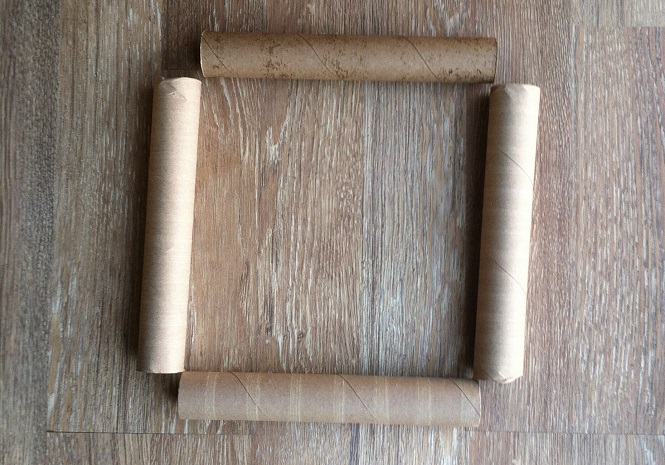 I have also seen flat wooden base forms, or you could make your form from paperboard tubes that you can liberate from your recycling bin.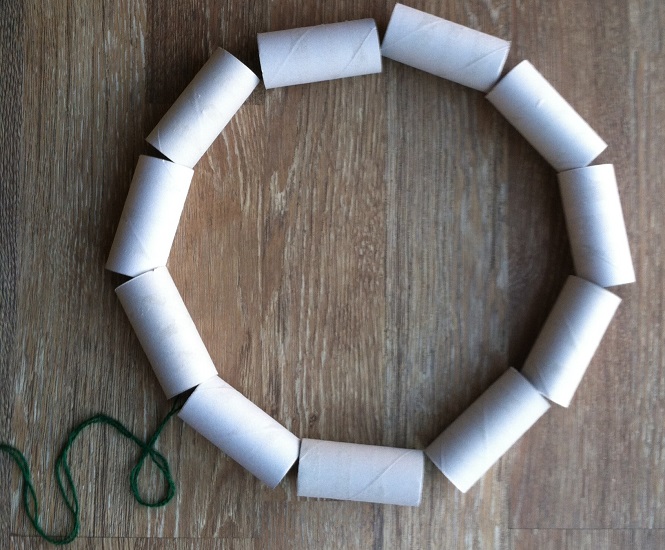 Here are four wreaths you can make from items you may find in your recycling bin, local thrift store or yard:
Tie Wreath
Take a trip to the thrift store (or your husband's closet) to gather some ties to turn into a fun wreath. I embellished mine with a bow tie.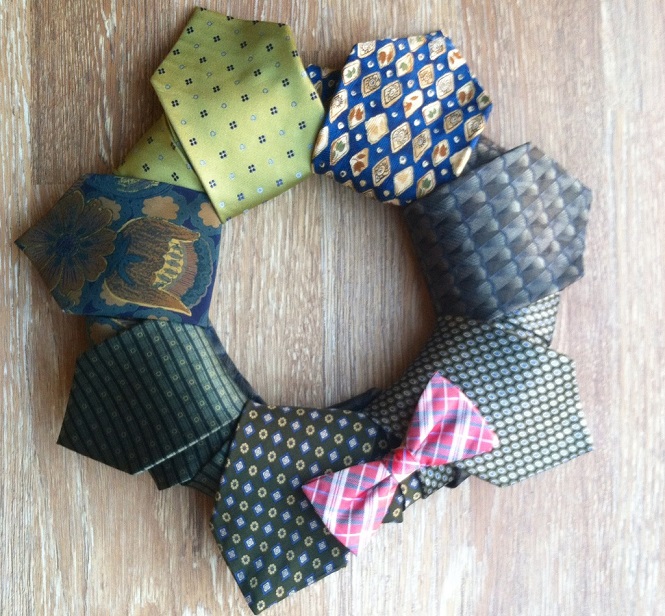 The amount of ties that you need will depend on the size of your wreath. Cut your ties into 15-inch-long sections. Position the narrow end of first cut tie, front side up, on a section of the wreath. Secure with glue from your hot glue gun. Wrap tie around form until pointed end is positioned as shown, hiding the rolled tie; secure with glue. Repeat, overlapping ties slightly. Flip wreath over; glue down any spot that may need it. Pin or glue on your bow tie or use a whole tie made into a bow and secure with a pin.
Recycled Greeting Card Wreath
Recycled greeting card wreaths are a great idea if you are like me and can't throw away the cards you receive. Decide on a shape, like holly leaves, make a template (or find one online) and then start cutting. Cut out enough of your shape to completely cover your wreath base. I find going clockwise with your first layer and then filling in where you need it works great. Check out
Ruffles & Stuff
for a bunch of great ways to recycle greeting cards.
Cork Wreath
If you enjoy your wine, and have already made multiple trivet and coasters with your leftover corks, this is your next project. A wreath made of wine corks would look adorable in a dining room or hanging above your wine storage. For this wreath, you will need around 20-25 corks, two pieces of long green floral wire, 20-25 small red jingle bells and a ribbon to hang your wreath. You will need to drill a small hole in both the top and the bottom (1/4 inch from the top and bottom) of each cork. The hole needs to be big enough to fit the floral wire. Connect your corks by pushing your wire through the bottom hole first (save enough wire at the end to twist together). Then connect the tops by pushing your wire through the top holes; alternating between the corks then jingle bells. Twist wire to close on top and bottom, shape your wreath and hang your beautiful creation with a length of ribbon.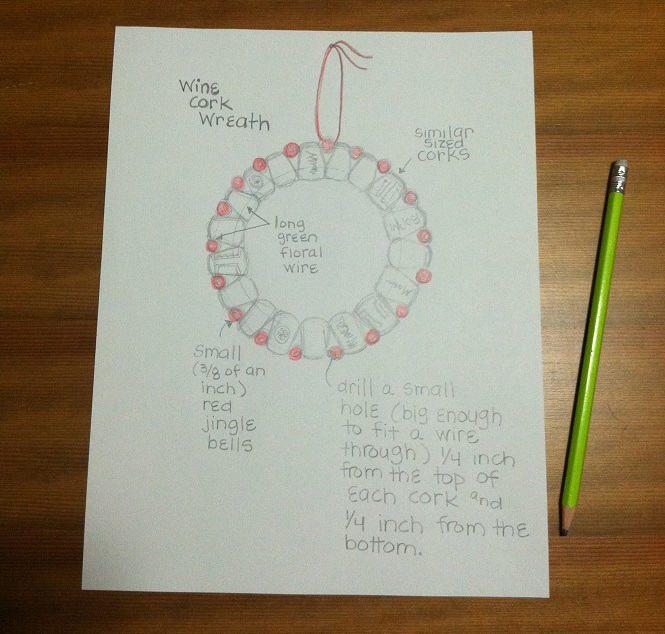 Here are the
instructions
for another adorable cork wreath.
Nature Wreath
A natural wreath is beautiful and fun to create. I trimmed my rosemary bush to use for this wreath, but you could also use evergreen branches, pine cones or whatever happens to be handy. Wrap your branches around your base, securing them with twine or glue. What is an added bonus of rosemary, lavender or an evergreen wreath is the lovely scent.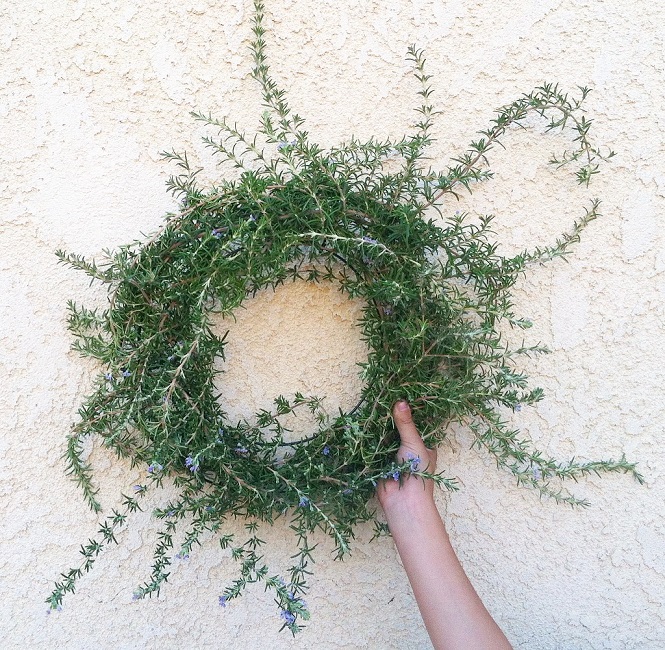 The fun part about creating a wreath for your home is you can make it uniquely your own. Once you have a base, you can recycle almost anything from magazine or book pages to old t-shirts or sweaters to make your wreath.