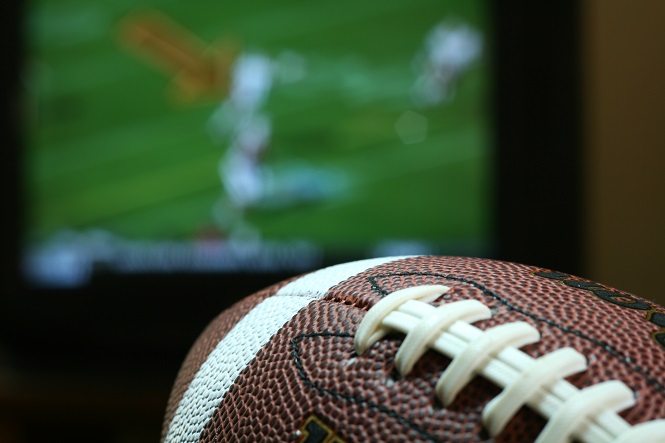 If you're like me, game days are not only about watching football. They're also about the gathering of friends and, of course, the food. Game days would not be the same without traditional grub to snack on while cheering your favorite team to victory, and there's only one way to do it right — with tasty, sustainable recipes.
What are sustainable recipes?
These recipes are made from food raised in a humane manner, coming from natural farming methods and efficiently using nonrenewable resources. So, as tempting as it may be, that big bag of chips with the delicious nacho cheese seasoning does not fall into this category. But worry not! These recipes are tastier than any processed foods you can buy at the store, and will give you the energy to mercilessly gloat to your friends when your team scores the winning touchdown.
Spicy Red Pepper and Walnut Dip
Chips and dip are a classic for chowing in front of the TV, but it doesn't have to be store-bought salsa in a jar. Check out
this spicy red pepper and walnut dip
for a version of this classic that will make your friends wonder when exactly you became a chef. Some of the ingredients you'll need are lemon juice, bread, chopped walnuts, bell peppers, a few garlic cloves and a dried red chile. Put a bowl of it in front of the TV, and you're good to go.
Summer Bean Salad
This is a great sustainable recipe
for those who have their own garden of vegetables. The ingredients can also come from a local farmers market: black eyed peas, cucumbers, tomatoes and more. Plus, it's a healthy alternative to some of the not-so-healthy options that may be common on game day.
Chipotle Burgers
Barbequing is another hobby that goes hand-in-hand with game day, and
chipotle burgers are a great twist
on the regular patties you will find at most barbeques. Some of the ingredients include onion, chuck roast, lean ground beef, chipotle chilies in adobo sauce, cumin seed, monterey jack cheese, tomato salsa and more. When sourcing your beef, look for pasture-raised and grass-fed. Alternatively, for vegetarians and vegans, this recipe can be deliciously adapted to use black beans rather than beef.
Spiced Mahi Mahi Tacos
Who doesn't love tacos? You can make a platter of these bad boys for friends and family to take as they please, or they can make their own! Some of the ingredients include avocado, green cabbage, mahi mahi (of course), and various ingredients to make your own salsa fresca and chipotle crema. Seafood Watch has you covered with
this recipe
.
Macaroni and Cheese
Not all mac and cheese has to come from a box. And when you make your own mac and cheese, you're free to add different kinds of foods and flavors that fit your taste buds perfectly.
This recipe
includes ingredients like black pepper, ground nutmeg, ground cayenne and dry bread crumbs. Fun additions to any mac and cheese include tomatoes, basil and other herbs, butternut squash and zucchini. Making mac and cheese from scratch will help you cut out all those strange names listed under ingredients and get you more of a nutritional bang for your buck.
Flower Child (and more drinks!)
Are sustainable cocktails a real thing? Yes! For when beer gets old, Flower Child is just one great example of a sustainable mixed drink for game day. The ingredients include Square One Organic Vodka, Numi Organic "Velvet Garden" white rose tea, lemon juice and more. Check out the
Web Ecoist site
for more recipes!