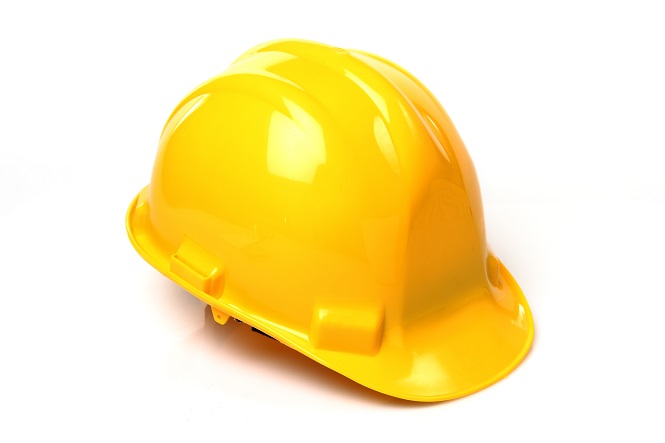 With colder weather well on its way, you may be stowing your summer hats and pulling out your knit caps, scarves and rain gear. We hope no moths got into your wool hats during the summer months, and that your best Sunday hat is still the height of fashion. But if you have hats you need to dispose of, you may be wondering: Can I recycle them? The answer is probably no (unless, as it turns out, the hat in question is a hard hat). But the good news is that you can reuse hats in a variety of different ways. We have tips for helping your unwanted hats find a good home.
How to recycle hard hats
Surprisingly, of all the hats we looked at, hard hats turned out to be easiest to recycle. Most hard hats are made of #2 plastic (high density polyethylene), so they are fairly easy to recycle if you can get them to a company that accepts that type of plastic. For the last two years, the
Associated General Contractors of America
have organized hard hat recycling events to correspond with America Recycles Day. Companies interested in participating can collect unwanted hard hats from their workers and take them to a designated collection site in their community. Associated General Contractors collects all of them and sends them to a recycler. Watch for a similar event this November. It is also possible your community has a recycler that will accept all types of #2 plastic, not just the jars and tubs we are used to seeing around the house. Reach out to them and see if they accept hard hats. Companies looking to replace their hard hats with a greener product can look into
hats manufactured by MSA
. Its hard hats use a sugar cane-based plastic instead of a petroleum-based product. "By developing a hard hat sourced from sugar, we are effectively reducing the overall carbon footprint associated with the life-cycle of this product," said Eric Beck, MSA's Global Director of Strategic Marketing.
How to recycle paper party hats
Did you buy paper party hats for your child or co-worker's birthday party? The paper hats can be recycled as long as they do not contain large quantities of non-recyclable materials such as foil, glitter and beads. Remove any decorations and chin straps before recycling the hats. Next time, see if you can make the hats yourself using recycled and/or recyclable items. Here are a few of my favorite examples:
How to recycle mortar boards
A mortar board is the tasseled, flat top hat you wear when you graduate from high school or college. They are a must for anyone walking in their graduation ceremony, but it seems like a bummer to throw them away after wearing them for only a few hours. Luckily, you can recycle mortar boards through a program called
Greener Grads
. It accepts
reusable graduation gowns and hats
and rents them out to people who do not want to buy their own gowns. Products that cannot be reused are recycled. Mortar boards are on the list of items Greener Grads accepts, although it notes that they cannot have decorations like paint, tape or tiny toys attached to them.
How to reuse other types of hats
Most other types of hats will need to be reused rather than recycled. Sell your fancy Sunday hats and good-quality fedoras on Craigslist, eBay or a similar site. Donate your old baseball caps and knit caps to thrift stores. Add your toddler's sun hat or your husband's old hunting cap to the pile of things to put out at the next neighborhood garage sale. See if a local high school can use old cowboy hats or military hats for upcoming plays. Keep in mind that you can breathe new life into an old hat with some minor changes. Adding some ribbon and a pin to an old wool hat can make it look totally different. Try adding feminine items to a man's hat for a modern look. Cathie Filian, star of the DIY Network show Creative Juices, used fabric and Mod Podge to
give a straw cowboy hat an amazing new look
. You may be able to find other creative uses for hats you do not want to wear anymore. Let your kids use them for dress-up games. Keep one around for a snowman or Halloween scarecrow. Cut up a knit hat, felt it and use it for ornaments or toys.
Buy hats made from recycled materials
Do you like buying products made from recycled materials? When you are ready to invest in a new hat, check out
Tarp Hats
. These stylish accessories are made from recycled tarps that come off trucks in Brazil. Styles include baseball caps, Cuba Libre hats and wide-brimmed hats for men and women. The company makes no bones that the hats show some wear, tear and variation in color straight out of the box – but that variety is part of the fun of buying recycled.
Make hats from recycled materials
If you are a hat aficionado, you can always try making your own hats from recycled materials. Search online for "hat patterns" and you will pull up plenty of blogs, yarn company websites and pattern company pages offering free patterns. Then head down to your local arts and crafts reuse store for supplies.