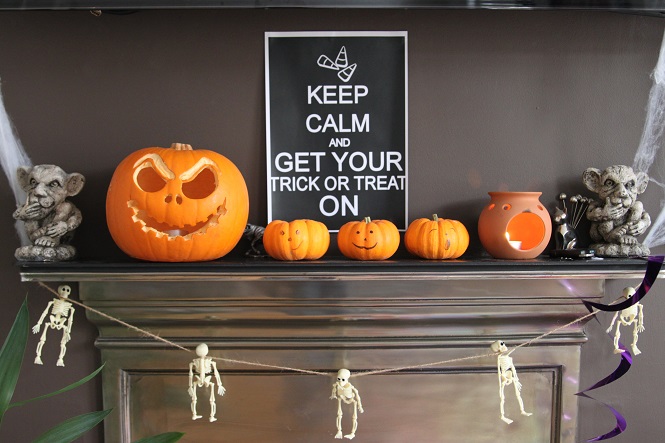 It's nearly Halloween, which means excited children – and adults – across the country are picking out costumes and counting down the minutes. The holiday is as popular as ever – according to
a report by the National Retail Federation
, consumers will spend around $2.5 billion on costumes alone! Instead of buying a store-bought costume which will probably end up in a landfill, take a
sustainable, DIY approach
by making one of these Halloween costumes out of things you probably already have in the recycling bin!
DIY LEGO Brick
LEGO bricks are more popular than ever – and also happen to be easy to base a costume on! All you need is a larger cardboard box (think appliances), spray paint and a circular object for the signature LEGO bumps – to-go coffee lids work well. Spray paint all pieces in one color. Cut out circles for the arms and head. For the bumps, trace your circle on leftover painted cardboard and glue to the front – put the coffee lids behind for a 3D effect. Attach straps for arms and they'll be merrily on their way.
See more at this website
.
Teenage Mutant Ninja Turtle
This simple project will have you saying, "Kowabunga!" Take a large aluminum roast pan – the kind that are intended for single use – spray paint it green. After picking which of the Turtles you (or your child, friend, whoever) wants to be, add a strip of duct tape to the "shell" in the correct color. Attach straps to the inside of the pan so it functions as a back pack. Make a cool mask out of felt, and the Turtles will dive into action.
Spooky Spider
An arachnid always makes for a great Halloween costume. Create the costume using a black hoodie, four black knee-high socks or two pairs of black tights, plastic grocery bags and black gloves. Stuff the socks or tights with grocery bags in order to create the extra arms and then attach them to the hoodie using needle and thread or black duct tape. For an extra touch, use fabric glue to attach googly eyes to the top of the hoodie to represent the eight eyes a spider has.
Read more here
.
Bag of Jelly Beans
Have a big translucent garbage bag laying around? Fill it with different colored balloons to create a bag of jelly beans costume! Be sure to cut holes for arms and legs and draw the "nutritional facts" on the back with a permanent marker. Have the costume-wearer step in and then begin filling with blown up balloons. Use a piece of red ribbon to tie the bag at the neck. This project should only be done with adult supervision to eliminate any risks from the plastic bag. Check out
more information here
.
Laundry Basket
Take a round plastic laundry basket and cut a hole on the bottom. Next, attach suspenders in order to secure the basket to the costume-wearer. Throw in some old clothes and hang an empty bottle of stain remover on the edge – that's it! For an added touch, place some laundry related items in the costume-wearer's hair – think a dryer sheet or empty Tide pen.