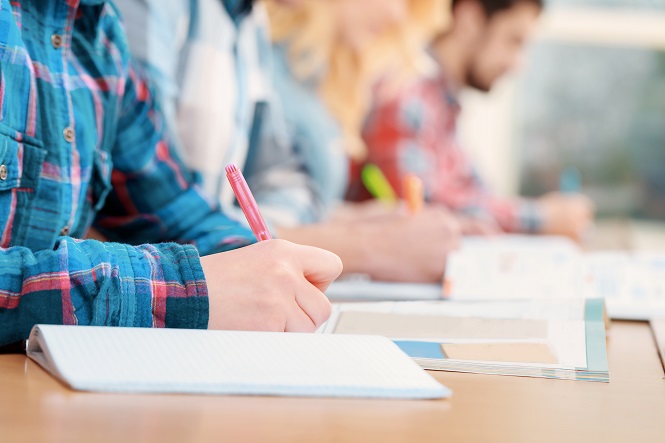 For prospective college students who are passionate about following Mahatma Gandhi's wise words and being the change they want to see in the world, environmental science degrees are a good place to begin. Environmental science incorporates the study of the physical, chemical and biological processes that take place on the Earth, as well as the social, political and cultural processes that impact the environment. Environmental science students strive to understand the complex relationships between mankind and the environment.
"Environmental science requires a creative and imaginative approach, one that zips together a working knowledge of physics, chemistry, and biology." ~David E. Smith, Professor, Department of Environmental Sciences, University of Virginia
There are so many institutions of higher learning around the world that have incorporated Environmental Science degrees and courses into their programs. Here are just a few that are worth a closer look:
DePaul University
is one of the U.S.'s 10 largest private universities and is located in Chicago, Illinois. DePaul's bachelor's degree in Environmental Science program offers a broad science-based curriculum. Courses within the major include: biology, chemistry, environmental science, mathematics and physics. Learning is enhanced by the diverse resources in Chicago, from sustainable businesses to green roofs and the expanse of Lake Michigan and numerous urban gardens. Additionally, There are a variety of programs that would allow completion of a bachelor's degree and a graduate degree in five years. For more information, visit
http://www.depaul.edu/
.
Wageningen University and Research Centre
is a Dutch public university in Wageningen, Netherlands. It is the only university in the Netherlands to focus specifically on the theme "healthy food and living environment." Wageningen University offers 20 bachelor programs under the above rubric. A Bachelor of Science at Wageningen University typically takes three years. The one barrier to entry is fluency in Dutch is a requirement to be admitted to a bachelor's program. For more information, visit
http://www.wageningenur.nl/en.htm
.
The University of California, Berkeley
is a public research university located in Berkeley, California. "Cal" is recognized for the size and quality of its libraries and laboratories, the scope of its research and publications, and the distinction of its faculty and students. The Environmental Science, Policy and Management Department's Environmental Sciences major trains students to apply tools and techniques from a variety of disciplines such as biology, ecology, chemistry, toxicology, geology, hydrology, meteorology, geography, engineering, statistics, behavioral science, policy analysis, economics and law. The program culminates in a year-long senior research project in which students work to solve a real-world environmental problem. For more information, visit
http://nature.berkeley.edu/advising/majors/environmental-sciences
.
The University of Queensland
is the oldest university in Queensland and one of Australia's premier learning and research institutions. You could specialize in one of four key areas of environmental science – Earth Resources; Ecology and Conservation; Environmental Toxicology; and Natural Resource Science. In each area, you will study core and advanced science and regulatory topics, participate in environmental science field trips and complete a substantial research project in either an environmental impact assessment or an environmental audit. A Bachelor of Environmental Science typically takes four years at The University of Queensland. For more information, visit
http://future-students.uq.edu.au/
.