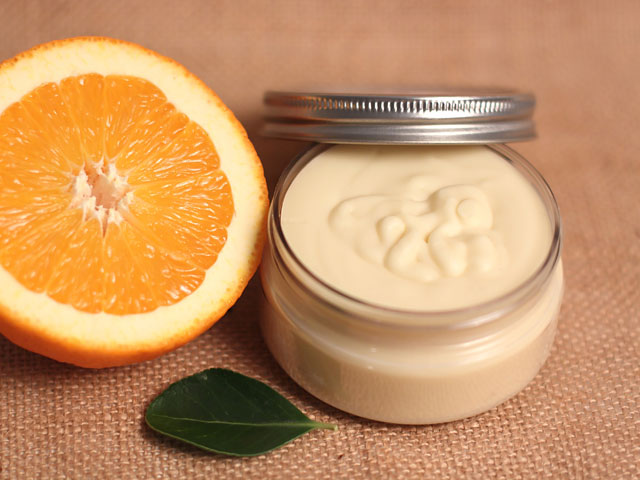 It happens every year: birthdays/holidays sneak up and the first thing people think of throwing in gift bags as extra goodies are synthetic toiletries. The hyper-fragranced soaps, the "luxury" lip balms and the bizarrely scented lotions all make an appearance to everyone in the family. The problem? None of it agrees with my skin.
Maybe you're in the same boat. Your skin is as delicate as tissue paper and you can only apply the most natural of ingredients. Maybe you just want to go more green and the chemical-laden gift soaps aren't helping. Or maybe you want to make your own homemade gifts. Whatever the case, there are tons of ways to make your own all-natural, homemade lotion, now that chapped cold weather skin is upon us. If there's one thing nature is good at, it's soothing dry skin.
Wellness Mama's homemade lotion
The blogger at this site has some great tips on how to make your own lotion from some basic ingredients, like calendula and chamomile for babies. There's also a great recipe for a basic, all-purpose lotion that uses almond oil, coconut oil, beeswax and optional butters and oils.
Simple hand and body cream
Here's a great recipe from Whole New Mom. It's supposed to be non-greasy and smell great. And it's an easy method: melt, stir and pour, the site says. The recipe uses coconut oil, shea butter, aloe vera, cocoa butter and liquid oils and essential oils of your choice, so it's a good recipe for using whatever natural ingredients you have on hand. You just heat the base ingredients and add the aloe vera and oils.
Three-ingredient homemade lotion
This easy recipe from Mommypotamus makes homemade lotions easy and fast. It requires an oil of your choice (like olive oil or coconut oil), beeswax and a liquid like water, rose water or herbal tea. This recipe also comes with plenty of customization potential. There's even a video tutorial on how to make it.
DIY Natural's homemade lotion
Here's another recipe that calls for different possible types of oil (almond, grape seed or jojoba, plus Vitamin E oil and essential oils). There's also aloe vera gel, though distilled water or strong-brewed herbal tea could work in its place. This recipe also includes beeswax. While this mixture is oil-intensive, the final mixture should be non-greasy.
Homemade eczema cream
If your skin really gets bad, here is a homemade remedy that could help. It's an easy whipped body cream made of shea butter, coconut oil, lavender essential oil and tea tree essential oil. You can learn more at Kula Mama.
Three recipes for varying skin types
Broke & Healthy has a great post about how to make a lotion to match differing moisture needs. For instance, skin like the face and the hands, which need the most moisture, will require a hard consistency cream that's made up of an oil of your choice, a liquid of your choice (like tea or witch hazel), beeswax and coconut oil. There's a medium consistency cream, and a soft consistency cream for all-over application. These recipes are great for using your favorite ingredients or whatever you have on hand, as they offer tons of ways to swap out certain types of ingredients like oils and liquids.
Homemade lotion bar
Here's another homemade lotion recipe from Mommypotamus. These luxurious bars melt slightly due to natural body heat as you rub them on your skin, leaving behind a nourishing layer of moisture. They require coconut oil, cocoa butter, beeswax, optional essential oil and optional vitamin E. The ingredients are then melted, poured into soap molds and allowed to cool.
Build your own recipe
Once you study enough of these recipes, you'll probably notice patterns. A lot of them call for a base of natural butter like coconut or some beeswax, a liquid like tea, witch hazel or aloe vera and essential oils of your choice. Vitamin E is usually offered up as an option for added skin nourishment. After you've gotten the hang of making homemade lotion from recipes, feel free to experiment with the measurements and ingredients to find a mixture that truly works for your individual skin and personal preferences.