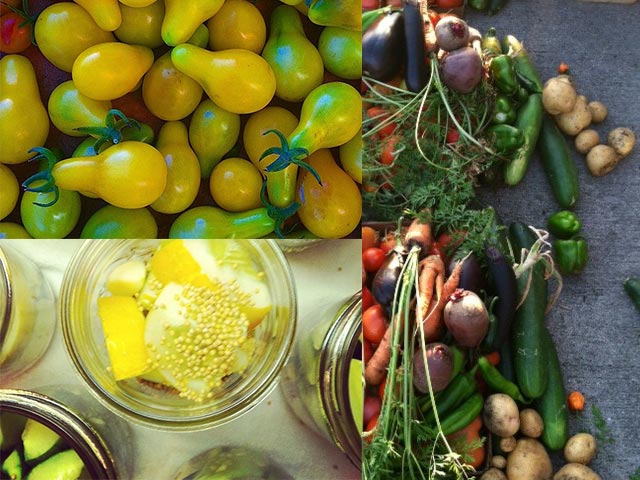 Preserving your garden vegetables, along with drying culinary herbs and freezing produce are all excellent ways of making sure you reap the rewards of your garden (or savvy in-season produce buying) throughout the year.
Over the years, I have found some excellent resources for saving my harvest. Here are a few of my favorites:
Whether you grow your produce in your garden, are a member of your local food co-operative or frequently shop at the farmer's markets, knowing how to preserve the plentiful harvest of the summer will help you decide which fruits and vegetables to grow (and buy) and how to successfully store them for the winter months.
The most important thing to do is utilize your produce in some way, preserve it or give it to someone who needs it. AmpleHarvest.org is an amazing organization that enables millions of growers in this country to donate excess garden produce to a local food pantry. Find more information, at http://ampleharvest.org/.
Food waste is a serious issue. Here are some sobering facts:
According to the Food and Agriculture Organization (FAO), approximately 40 percent of food in the U.S. goes to waste. And roughly one third of the food produced in the world for human consumption every year — approximately 1.3 billion tons — gets lost or wasted.
According to the Environmental Protection Agency (EPA), food waste that goes to the landfill breaks down anaerobically and produces methane; methane is 21 times more potent than CO2 as a greenhouse gas.
In 2008, the EPA estimated that food waste cost roughly $1.3 billion to dispose of in landfills.
Less than 3% of food waste was recovered and recycled [composted] in 2010, as reported by the EPA.
For more information about food waste and how you can make a difference, visit http://www.endfoodwastenow.org/.