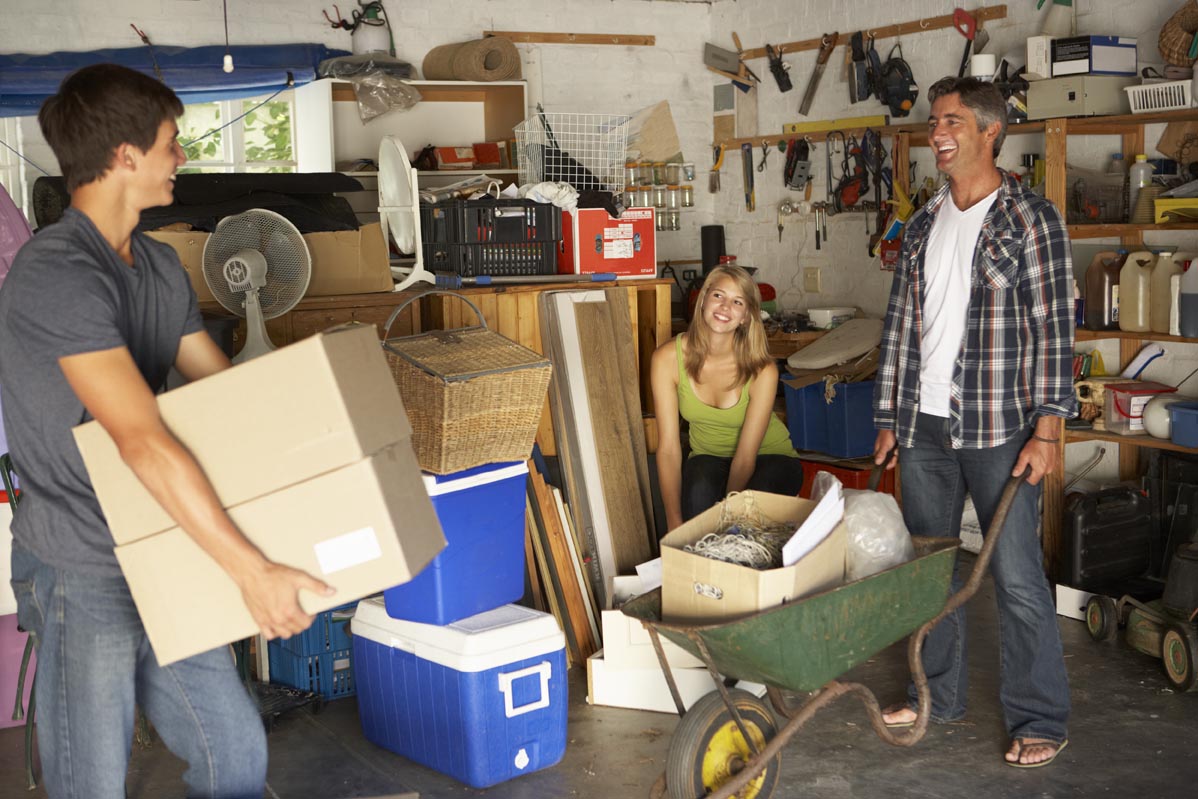 As the flowers begin blooming and the birds are serenading, now is a good time to freshen up your home and get a head start on spring and summer. Spring cleaning isn't just about brightening up your home, but it also relieves the stress of clutter.
Once you've taken stock of what it is you want to get rid of, separate the items between what can be donated and what can be recycled. What items could find a second life with someone else? These are the items that can be donated to charity, such as your local Salvation Army or Goodwill, including kitchen utensils, clothes, books, bikes, home décor and more.
Freecycle is also a great website that specializes in finding a new home for your items. But, if you're looking to potentially make some money on your items, find your closest consignment shop or you can offer your items for sale on sites like Craigslist and eBay.
For all of your items that can't be donated, make sure you recycle as much as possible to keep it out of the landfill. We know that you're already recycling your newspapers, magazines, plastic and glass, but take a second look at what else you might be throwing away. For example, shipping supplies like peanuts and Styrofoam can be returned to a local UPS store.
Many electronics, such as cell phones and computers can be recycled through retailers that have recycling programs, regardless of where you purchase them. Some even go as far as taking jewel cases for CD's, wires, batteries and more. Best Buy even gives you a gift card for trading in electronics, including gaming hardware and video games.
Also, keep in mind that most fabrics can be recycled and are often used to fill mattresses, cushions and more. Seek out recycling centers that will accept old clothes, stained sheets and more. Many animal shelters will also accept sheets and towels.
Make sure to check in with your local municipality, as many towns and cities now organize recycling days for residents. Or, help your neighbors out and plan your own such as this group did in Tewksbury, Mass. Through the Zero Waste Day website, you'll find guidance and tools to help plan an event.
And, of course, for any other items that you are unsure about, make sure to refer to the RecycleNation website, which will help you to find ways to recycle just about anything!