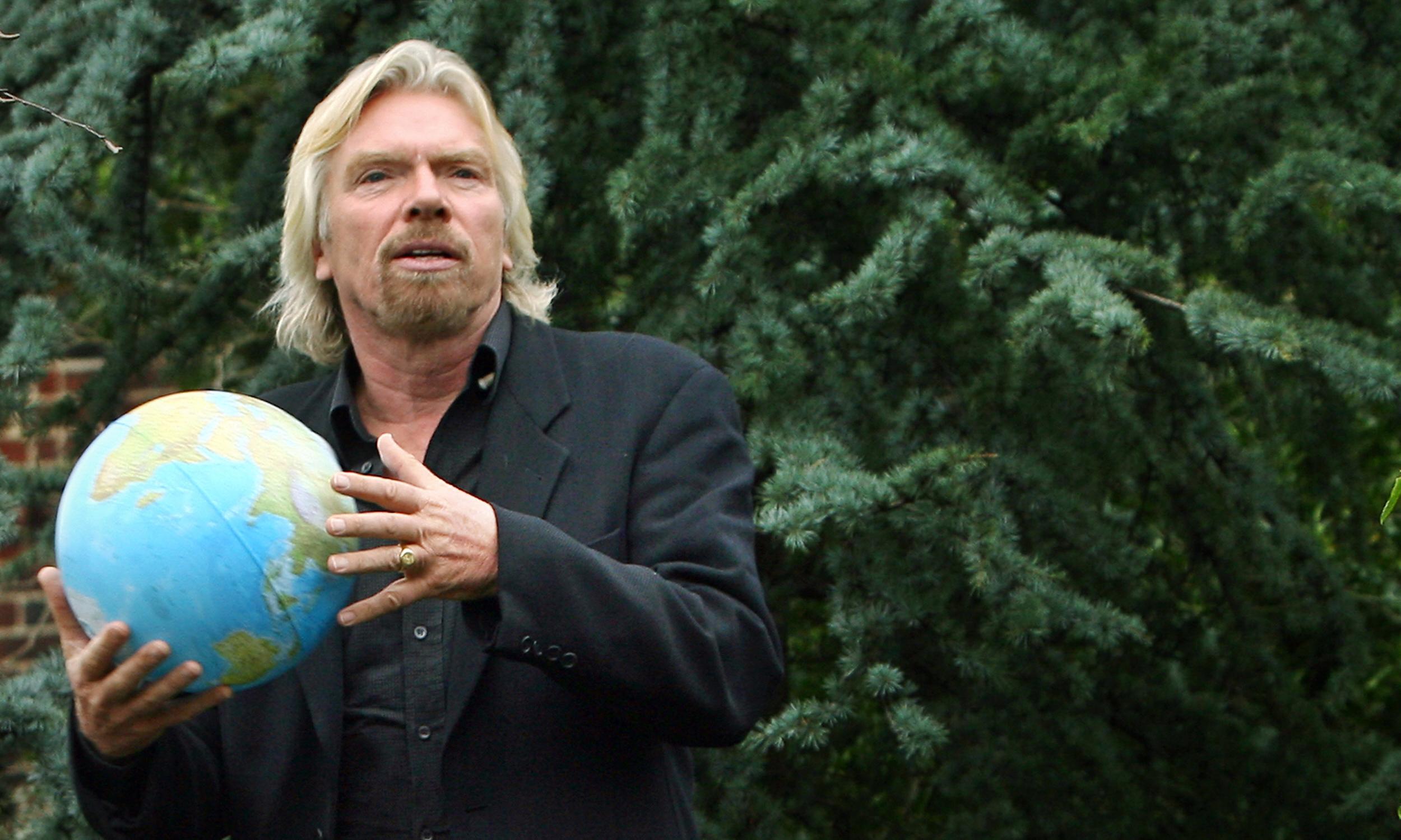 It is always inspiring to discover high profile people that use their fortune and fame to make positive changes in our world. One such person is Richard Branson, one of Britain's highest-profile billionaires. Richard Branson is best known for founding the Virgin Group which comprises more than 60 Virgin companies worldwide, employing approximately 71,000 people in over 35 countries, according to Virgin.com.
Richard Branson has used his leadership position to take on a number of environmental issues that are facing our planet, including environmental sustainability, climate change and our dependence on fossil fuels.
"I have long felt that solar, wind, water, and smart use of biomass have the potential to meet nearly all of our energy needs in the long term and will eventually eliminate the need to dig up our beautiful planet in search for more fossil fuels. Of course, this will also require much-needed improvements in energy efficiency, but that's where the relentless optimist in me sees a huge opportunity for innovation and entrepreneurial success."
Here are just a few of the ways Richard Branson is making an impact:
In 2004 he established the non-profit foundation Virgin Unite to tackle challenging social and environmental issues. The goal is to "unite people and entrepreneurial ideas to create opportunities for a better world." So far they have reached over 4,000 entrepreneurs and gave them the skills and support they have needed to launch their own businesses. The goal is to reach one million entrepreneurs by 2020 and help them create jobs to help their own communities.

To find out more about Virgin Unite, visit https://www.virgin.com/unite/.

"I truly believe that working together we can turn challenges into opportunities, allowing us to always push boundaries to make business and the world better."

In 2007 he set up the Virgin Earth Challenge which is a $25 million prize for scalable and sustainable ways of removing greenhouse gases from the air. After several long stages of rigorous technical analysis they have identified 11 finalists in the competition.

To read about all about the finalists, visit http://www.virginearth.com/finalists/.

Richard Branson is also involved with a group of leaders working together to ensure our oceans are protected. OceanElders was formed to "protect, value, and celebrate the ocean and its wildlife. It is a voice for the ocean."

To find out more information about OceanElders, visit http://www.oceanelders.org/.

He is also the founder of The Carbon War Room. This organization brings together business leaders to find market driven solutions for climate change. The approach is to "identify the barriers that are preventing market-based scale up of climate change solutions and thereby perpetuating the status quo."

To get more information about The Carbon War Room, visit http://carbonwarroom.com/.

Within the Virgin Group each year Richard Branson holds the Virgin Stars of the Year awards. These awards celebrate the work of some of the top employees within the company. Richard Branson himself announces all the winners. In 2011 he added the Special Award for Environment category.

To find out more about Richard Branson and the Virgin Group, visit https://www.virgin.com/.