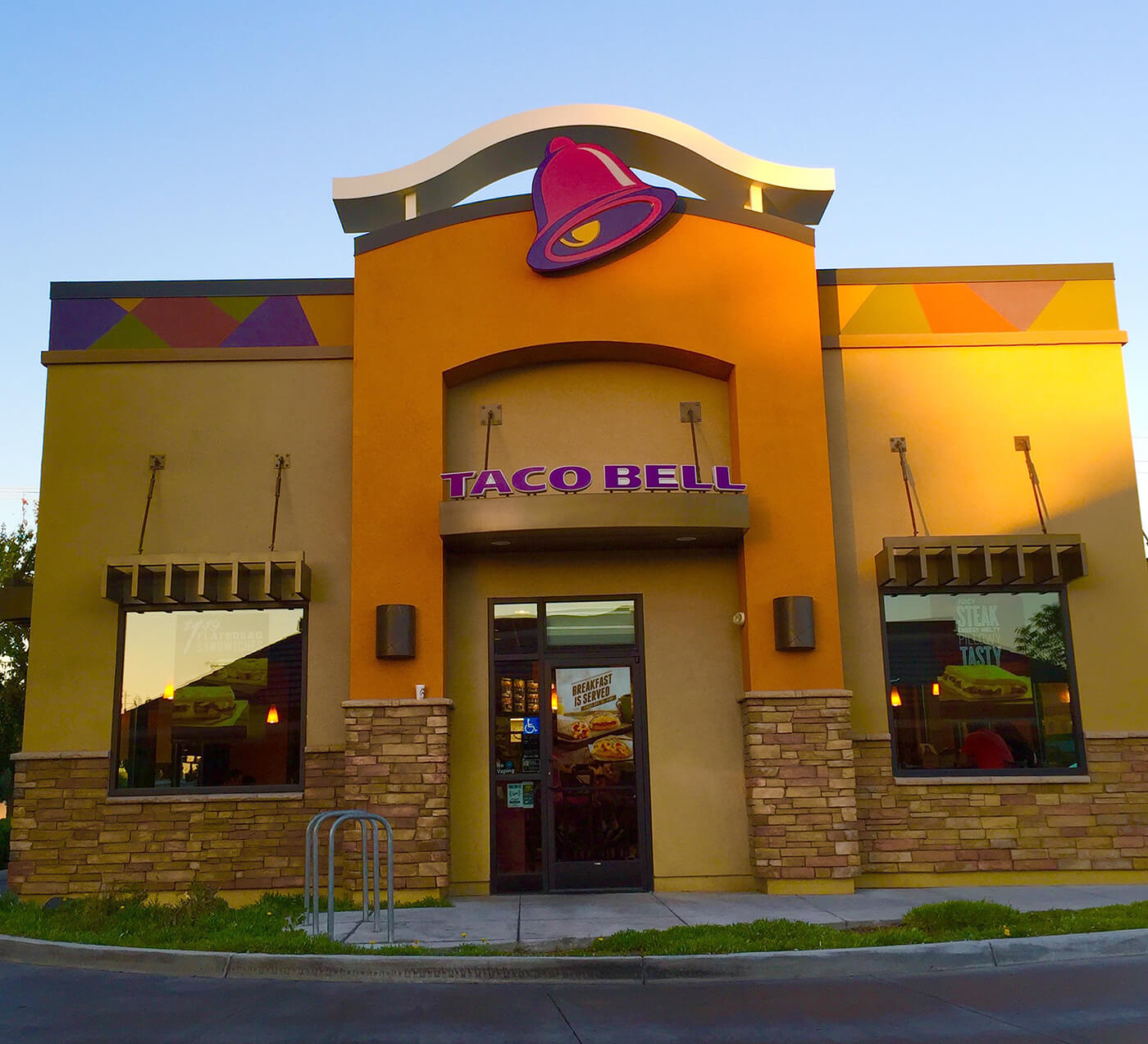 Based in Louisville, Kentucky, Yum! Brands, Inc. is, according to their site, one of the world's largest restaurant companies with nearly 43,000 restaurants in almost 140 countries and territories. The Yum! Brands are made up of KFC, Pizza Hut and Taco Bell restaurants.
Yum! Brands has been committed to making sustainability a part of how they do business in an effort to reduce their environmental footprint for the benefit of their customers, employees, franchisees, shareholders and the planet. As part of this commitment to sustainability, during the past decade, Yum! Brands have been working to reduce water consumption in company-owned restaurants by 10% and encouraging franchisees to do the same.
To this end, at the Yum! Brands corporate headquarters in Kentucky, irrigation systems have been upgraded to reduce water usage by up to 40 percent which saves around 1.1 million gallons of water each year.
Also, in December of 2008, the company opened their first United States Green Building Council's LEED (Leadership in Energy and Environmental Design) certified building. The KFC – Taco Bell in Northampton, Massachusetts gives water conservation high priority. Harvested rainwater is used for irrigation, they have installed fixtures with lower water consumption rates and they have a rain garden with filters that improve storm water quality.
Taco Bell
Taco Bell in the United States has been the company's leader in how to achieve their water reduction goals. They focused on improving how they use water to irrigate their landscaping. Landscape irrigation is where they have historically used the most water, it can account for up to 45 percent of a restaurant's water usage. According to Yum!, "Taco Bell took decisive action. After a conservation pilot program in 2012 successfully demonstrated a 40% reduction in irrigation water, Taco Bell overhauled the irrigation systems in over 900 of its company-owned restaurants and updated the specification for new construction to meet the Yum! water-saving standard."
The LEED certified Taco Bell headquarters in Irvine, California uses low-flow fixtures and the use of reclaimed water for both irrigation and restrooms.
KFC
In the KFC restaurants in drought-vulnerable Australia, they have implemented a number of ways to reduce water usage including using water efficient landscaping that utilize local drought-resistance plants and high efficiency water fixtures in restrooms, with expected water savings of up to 35 percent. They also included rainwater harvesting tanks in their sustainable building standards and use the water harvested for irrigating their landscaping.
In their recently released 2015 Corporate Social Responsibility (CSR) Report, Yum! Brands announced that in addition to their eye on water conservation, they have exceeded their 2015 energy reduction goal of 15 percent compared to their 2005 baseline, which is "equal to the release of 1.6 million tons of CO2 or the annual output from 300,000 homes." They have also set a new goal to reduce waste and plan to yearly divert at least 50 percent of their back-of-house operational waste (calculated by weight) by the end of 2020.
To find out more about Yum! Brands, visit http://www.yum.com/.